Innovative safety features
Improve the performance and safety of your hydraulic systems with our complete
line of Vickers by Danfoss heavy duty tie-rod NFPA cylinders. Our N series cylinders are engineered to withstand extreme environmental conditions and constant use, for maximum reliability and long life.
Safe - Innovative safety features
Reliable - Durable and reliable
Sizable - Comprehensive size options
Dependable performance
A unitized rod cartridge, as well as the captive and tapered cushion valve, ensures smoother and safer operation as well as less downtime. 
Engineered with safety in mind
Our captive cushion screws prevent accidental removal, while still allowing for a full range of adjustment. Threaded body flanges provide 22% better yield strength than welded material for improved shear safety.
Made to last
An extra wide, top-strength wear band rides smoothly within the precision-honed cylinder to extend the life of the piston seal. The rod cartridge assembly is unitized and threadless for maximum bearing support and wear resistance.
Available in the size you need
Our bore sizes range from 1 in (25.4 mm) to 8 in (203 mm), with strokes up to 300 in (8 m). Choose from a wide range of mounting and port styles to meet your precise application requirements. Can't find what you need? Let us customize a solution for you.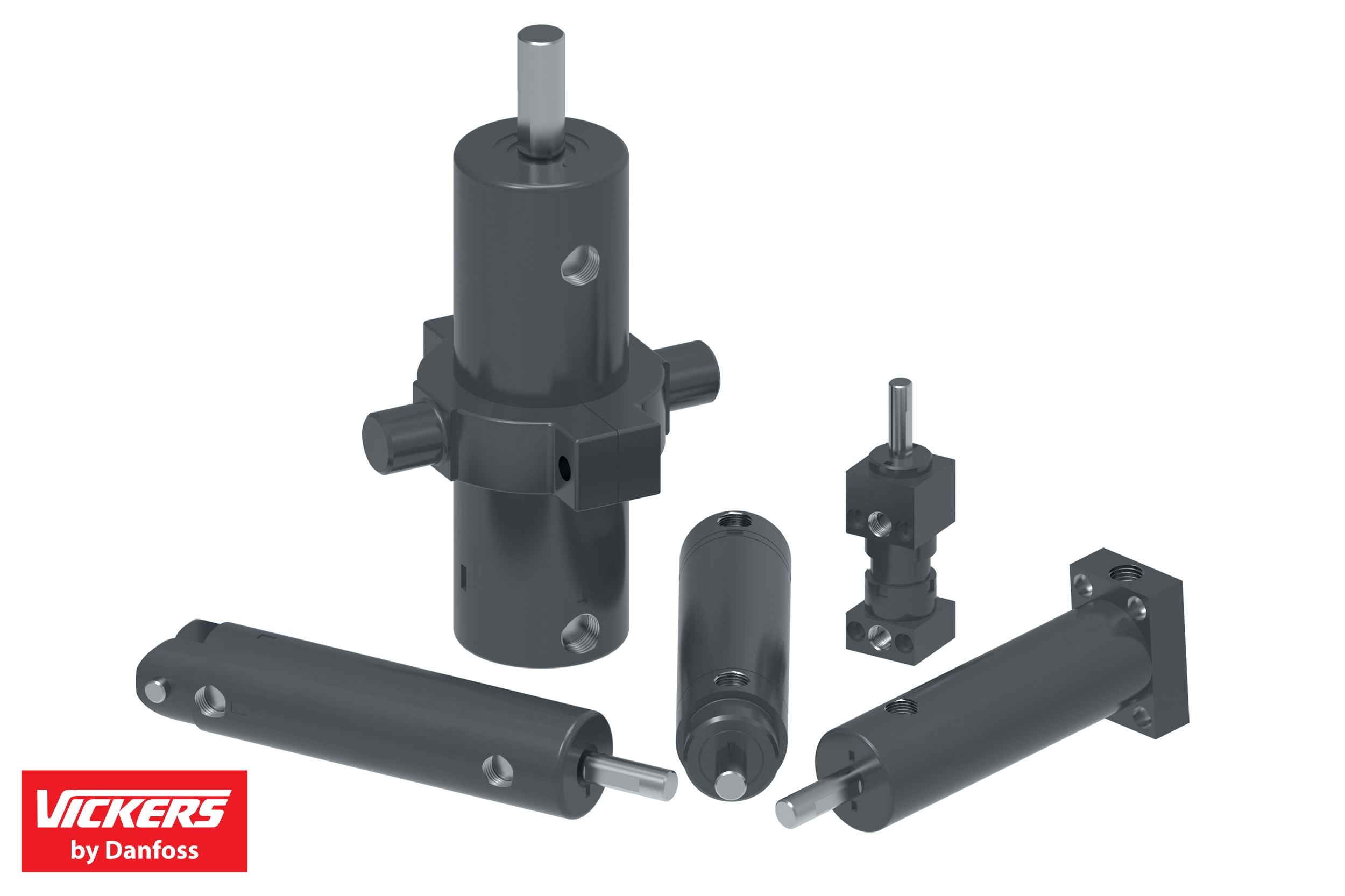 Upgrade to electrohydraulic
Make N series cylinders more efficient and productive by upgrading to electrohydraulic functionality. This upgrade is available for NFPA tie rod, mill duty, welded or threaded cylinders in a wide range of mountings, bore sizes and rod diameters.
Visit PowerSource
In our digital catalog you can find product specifications, literature and helpful tools like product configurators, 2D/3D models, cross reference, crimp specs and many more.