The VLT® Decentral Drive FCD 300 drive has reached the Limited phase of its lifecycle, which means it is discontinued and no longer in production. A limited amount of spare parts, maintenance and repair services are available as long as materials can be obtained. Danfoss supports existing service contracts.
In this phase, Danfoss offers assistance using services such as:
If desired, we will help you select the best replacement product with the correct features for your application. Our intelligent products can optimize your system for many years to come.
Find technical documentation on VLT® Decentral Drive FCD 300
Successor product: VLT® Decentral Drive FCD 302
The VLT® Decentral Drive FCD 302 is the new generation of the VLT® Decentral Drive FCD 300, based on the VLT® AutomationDrive FC 302 platform. It combines the key features in a completely re-designed enclosure, to create the best fit for direct machine/wall mounting or directly on the motor. The unique design simplifies ordering, installation, commissioning, operation and maintenance. There is no need for field distribution or dropdown boxes, and no external 24V DC supply is required.
Small enclosure
(0.37 – 2.2 kW/0.5 – 3.0 HP)
Large enclosure
(0.37 – 3 kW/0.5 – 4.0 HP)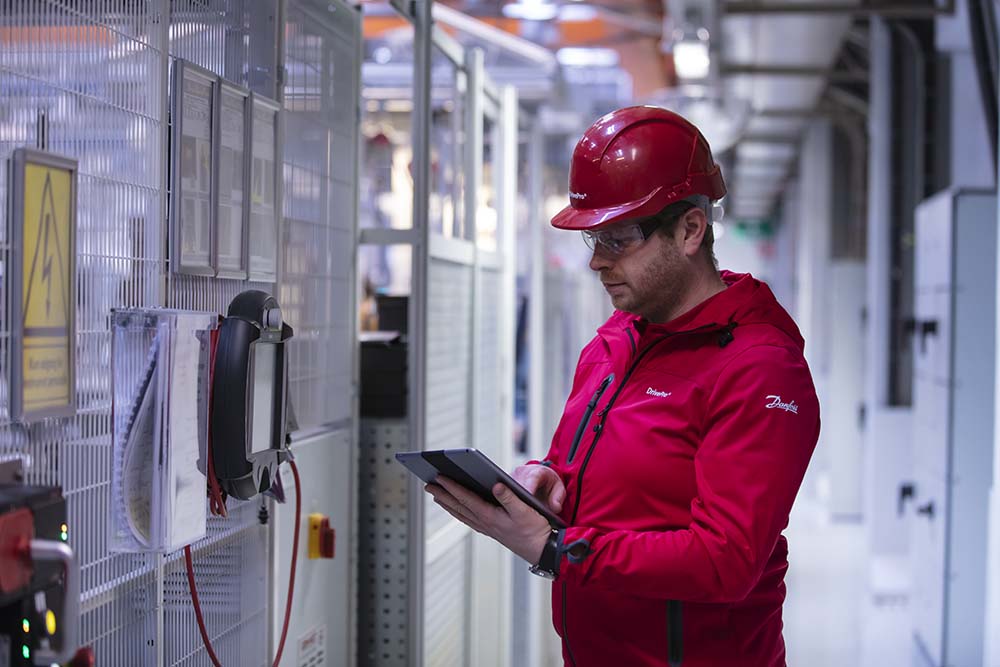 Do you have more drives installed?
We can also support you with the DrivePro® Site Assessment service, which makes managing your installed base of AC drives and planning for the future easier than ever. A Danfoss expert can provide you with a detailed survey of all your AC drives, delivering a clear picture of current and future maintenance needs.