Safety Valves Certificate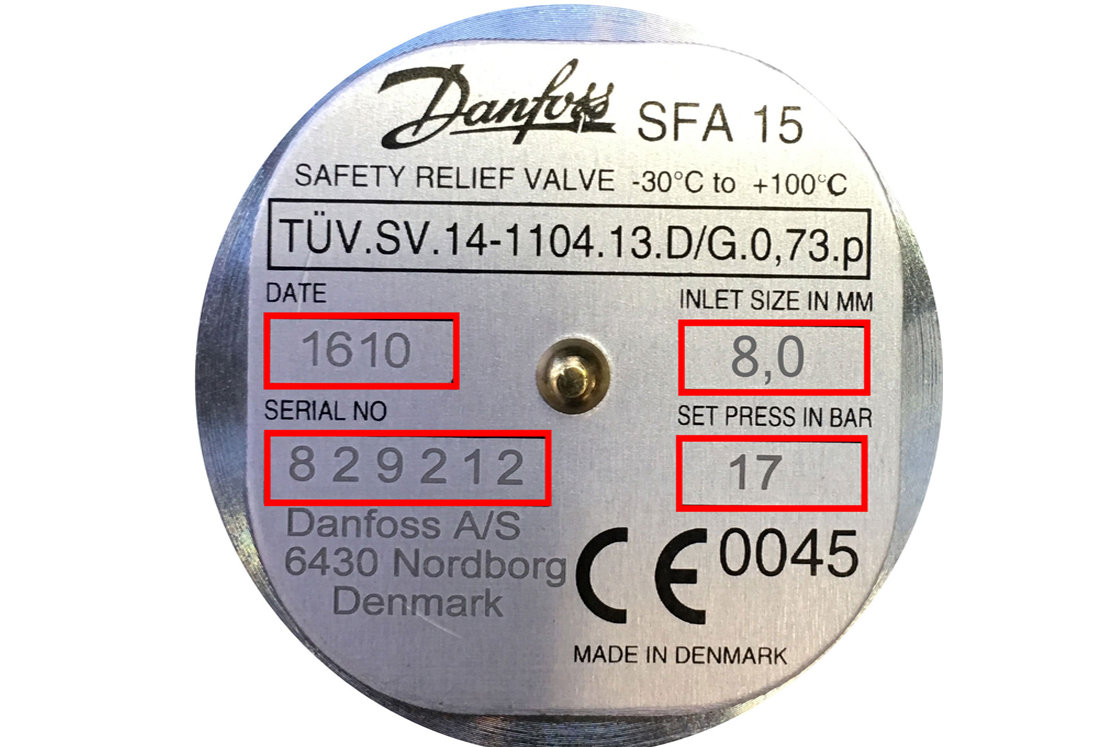 Acquire Your Danfoss or Tüv Safety Valve Certificate
Welcome to our certificate database for industrial refrigeration safety valves. Here you will be able to acquire your safety valve certificate in a few easy steps.

By filling out the four boxes with information corresponding with the information in the four red boxes on the image you will instantly receive, depending on the valve version, either a Danfoss or Tüv certificate. 
Please note that certificates for safety valves from before 2015 cannot be generated using this tool.