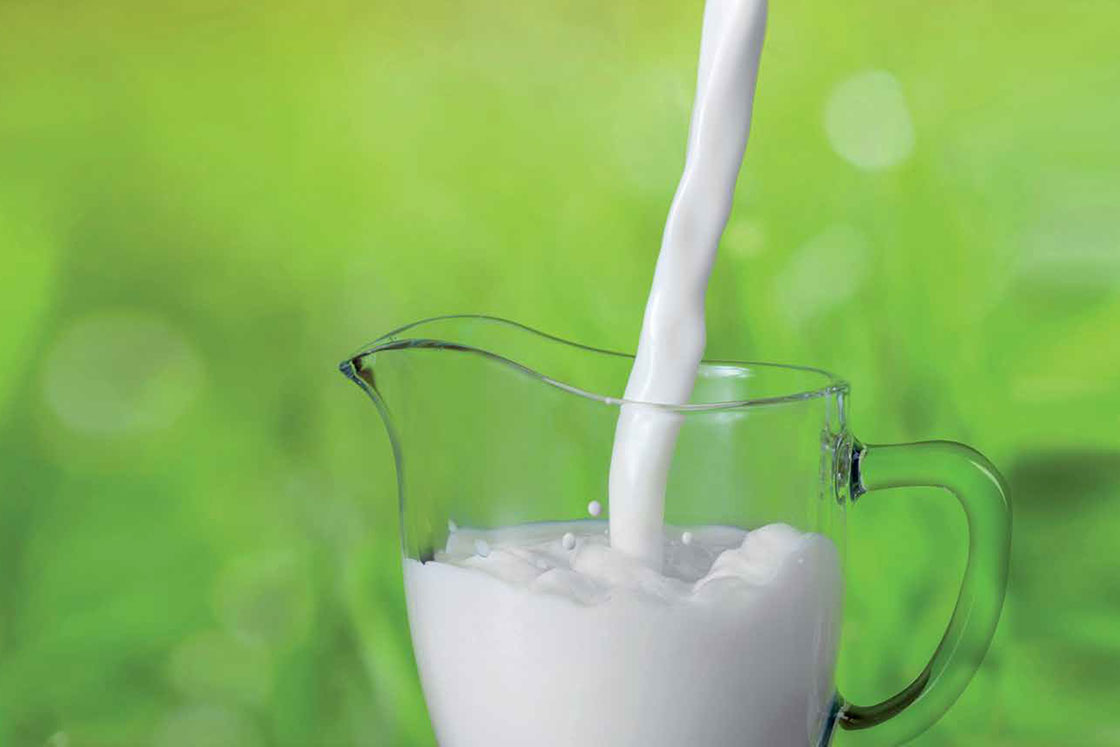 Milk application for modern dairy technology
Modern dairy industry is highly technological and the demands for temperature control throughout the value chain are rigid. In dairy production, end products such as milk, yoghurt and ice cream require precise temperature management to achieve a consistent quality in a safe and efficient way.
The diagram shows some of the critical production phases in which Danfoss solutions help dairies maintain consistently high quality through meticulous temperature control.
At Danfoss we have the experience and know-how to act as a competent and trustworthy partner for the global dairy industry – and we have all the industrial refrigeration solutions to provide our customers with accurate temperature control and a consistent production flow.
When hygiene really matters and corrosion is a serious risk due to the harshness of the environment, stainless steel is your ideal choice for refrigeration systems. Danfoss brings the required competence from developing and producing stainless steel valves for industrial refrigeration for a number of years combined with specialized application knowledge.
With the introduction of the SVL SS Flexline™ line components in stainless steel, you will find a wide range of stainless steel valves. With the high pressure approvals for the products, the stainless steel valve range now covers all modern refrigeration systems, including CO2. All products come with a wide range of approvals.
Features and benefits
Precise temperature control
Stainless steel products for high hygiene and low corrosion risk
Reliable solutions, low operation and maintenance costs
Fresh milk all the way through
Navigate the animation below to find out more about each process area.
Stainless steel products for the dairy industry
In the dairy industry, it is all about hygiene and temperature control. Danfoss offers a wide range of stainless steel components for the dairy industry, including the new SVL SS Flexline™ series of modular line components.
| Type | Name | Language | Updated | Download | File type |
| --- | --- | --- | --- | --- | --- |
| Application guide - AB | Application Handbook - Automatic Controls for Industrial Refrigeration Systems | English | 17 May, 2018 | 12.0 MB | .pdf |
| Application guide - AB | Manual de Aplicação - Controles Automáticos para Sistemas de Refrigeração Industrial | Portuguese | 17 May, 2018 | 12.2 MB | .pdf |
| Application guide - AB | Manual de Aplicación - Controles Automáticos para Sistemas de Refrigeración Industriales | Spanish, Castilian | 17 May, 2018 | 12.2 MB | .pdf |
| Application guide - AB | Manuel d'application - Principe de régulation des systèmes de réfrigération industrielles | French | 17 May, 2018 | 12.2 MB | .pdf |
| Application guide - AB | Przykady zastosowa - Elementy Automatyki do Przemyslowych Ukladow Chlodniczych | Polish | 17 May, 2018 | 12.2 MB | .pdf |
| Brochure - AD | Stainless Steel Products for the Dairy Industry | English | 22 Mar, 2018 | 834.9 KB | .pdf |
| Brochure - AD | Stainless Steel Products for the Dairy Industry | Danish | 22 Mar, 2018 | 809.9 KB | .pdf |
| Brochure - AD | Stainless Steel Products for the Dairy Industry | German | 22 Mar, 2018 | 849.6 KB | .pdf |
| Brochure - AD | Stainless Steel Products for the Dairy Industry | French | 22 Mar, 2018 | 848.4 KB | .pdf |
| Brochure - AD | Stainless Steel Products for the Dairy Industry | Spanish, Castilian | 22 Mar, 2018 | 787.3 KB | .pdf |
| Brochure - AD | Stainless Steel Products for the Dairy Industry | Polish | 22 Mar, 2018 | 821.7 KB | .pdf |
| Brochure - AD | Stainless Steel Products for the Dairy Industry | Russian | 22 Mar, 2018 | 832.9 KB | .pdf |
| Application guide - AB | Руководство по проектированию - Промышленных холодильных систем | Russian | 17 May, 2018 | 12.4 MB | .pdf |