Late spring frosts are one of the greatest challenges vine growers are facing. Non-heated vines can suffer considerable inflorescence damages (up to 50%), whilst heated vines will have dramatically improved protection of harvest loss or damage and reduce the losses to approximately 13-20%.​
Electric Heating solves the challenge with energy efficient systems using Electric Heating cables to protect vines against frost damage. Vineyard Frost Protection by Danfoss is a sustainable solution for a green and clean future through low energy consumption during the frost period allowing to safe up to 87% of harvest. Vineyards frost protection by Danfoss is an ideal solution for any vineyard dimension.
The heating cables by Danfoss are installed and fixed on metal wire along the grapes. ​
The system is controlled automatically by temperature sensors connected to the controller.​
​
The Electric heating system product portfolio for the Vineyards Frost protection consists of three major components:​
- a heating element – heating cable with constant wattage or a self-limiting heating cable​
- a controller with a temperature sensor or a controller with both temperature and moisture sensors​
- fixing elements and accessories​
​
Most of cables are manufactured as ready-made heating elements with a specific length, with connecting power supply cable (cold lead or cold tail) and sealed joints (connection muffs or end terminals).​
Range of the heating cables' linear output for vineyards frost protection is usually between 10 and 20 W/m (Watt per linear meter).​
To choose the best solution it's necessary to:​
Consider vinery's geographical position and temperature fluctuations to choose the corresponding power necessary per meter​
Indicate length of each row of vines​
Contact EH@Danfoss.com for technical support
How can we help you?
An energy-efficient solution with electric heating cables​
Easy, fast and reliable installation​
A customized approach to meet client's needs, area of vinery and number of rows​
Proven high saving impact compared to the existing methods​
A sustainable solution for a green and clean future through low energy consumption during the frost period
Coming soon...
Coming soon...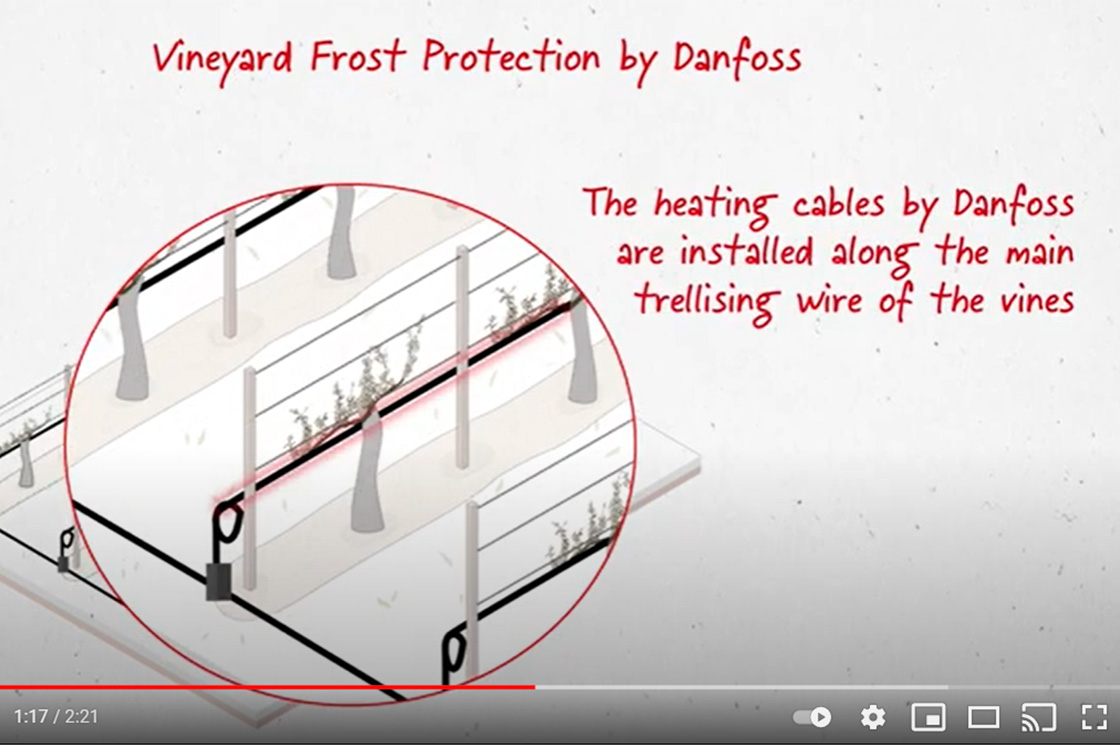 Vineyards Frost Protection by Electric Heating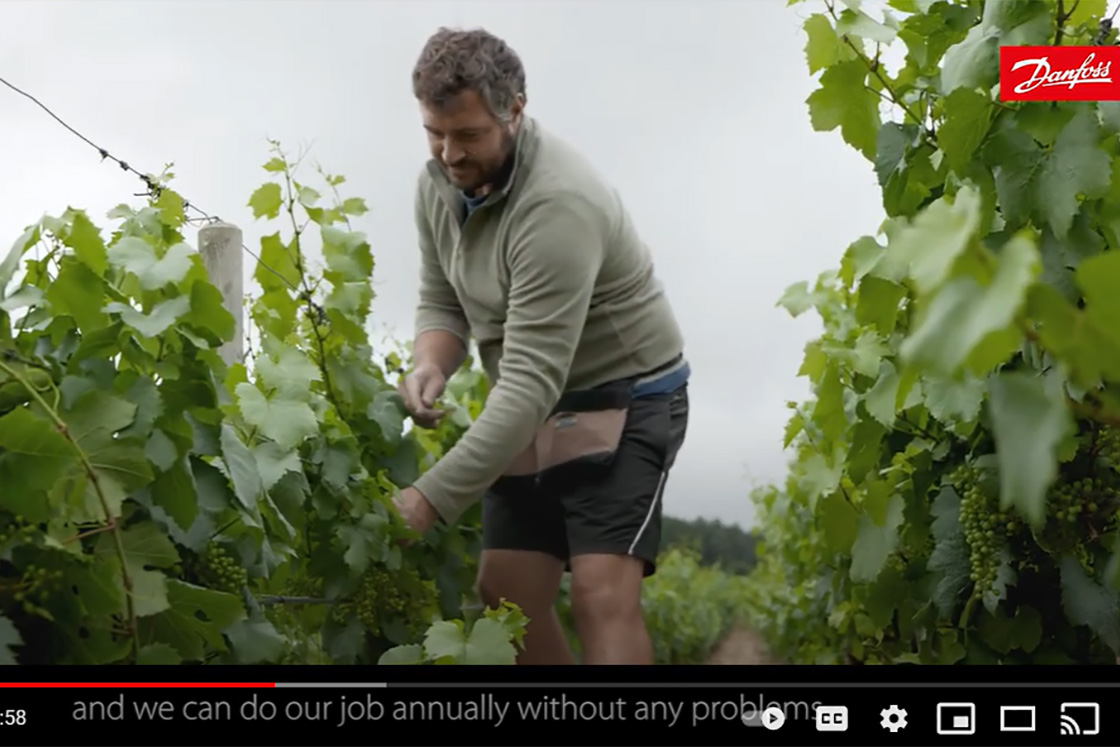 Danfoss Vineyard Protect – Protect the vines against frost with electric heating cables