While The DM430E display series helps take the next step in modernizing cab designs, the HMR CAN Rotary further elevates machine interaction.
By combining the DM430E display series with the HMR CAN Rotary, the machine operation gets closer to the operator and gives flexibility in how to interact with the machine. Also, the ergonomic and safe-operation benefits from using the HMR CAN rotary as a complementary screen navigation unit will improve productivity inside the cab.
OEMs can easily tailor the HMR CAN Rotary to coordinate with their existing machine's branding and design. The indicator lights, button backlights and rotary backlight are all equipped with RGB LED lights, allowing for countless color options with adjustable light intensity and frequency. Each button graphic can be customized to best fit application needs.
Bringing screen navigation close to the operator and helps utilize the full functionality of the display with minimal space consumption in the cab 
Similar to the modern feel and convenience from cars
Ability to program RGB LEDs to start up in OEM colors or give specific color responses
Ergonomic and safe-operation design helps the operator performing well in the cab through both long and short shifts every day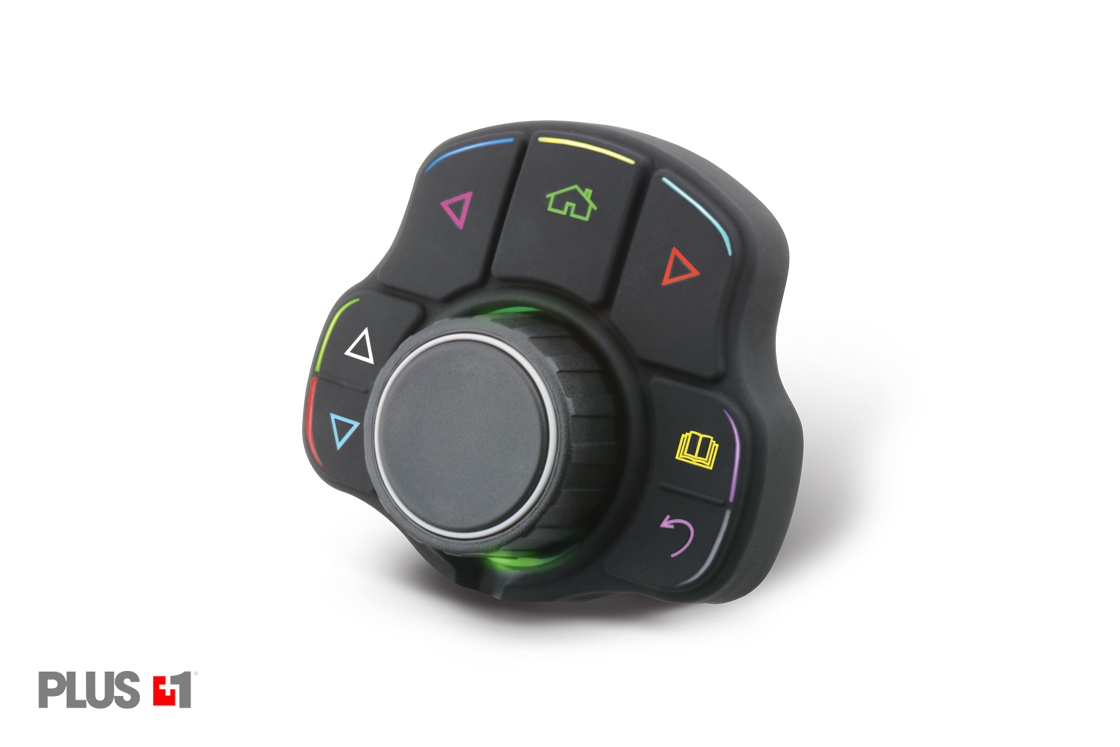 HMR CAN Rotary
The new HMR CAN Rotary offers a modern, ergonomic design that increases engineering flexibility and operator safety