District Energy Academy by Danfoss
District Energy Academy by Danfoss brings together experts, customers and young professionals interested in district energy. In a series of online events and webinars, we would like to help you stay on track with trends, challenges and solutions.
Today, the District Energy sector is facing big challenges, but numerous opportunities lie ahead as well. The sector plays a major role in the Paris Agreement as it is acknowledged as one of the enablers of decarbonization process. District energy is also part of trends such as the sector integration, the circular economy and the digitalization.
The challenges are more on the district heating utilities' side and are mainly connected to integrating various of renewable energy sources, providing more transparency and new services to customers as well as the constantly expanding district energy network that has to be optimized and refurbished.
Only together we can achieve the goals towards greener future. That is why we would like to bring customers, experts and professionals together in what we call District Energy Academy by Danfoss.
Why should you join the District Energy Academy?
By taking part in District Energy Academy, you will:
Learn more about district energy and how it works
Discover more about its potential to tackle the climate change and reduction of CO2 emissions
Find out why district energy is a resilient infrastructure that brings energy security and robustness in cities
Get to know the latest trends and state-of-the-art solutions
How to join the District Energy Academy?
You can join District Energy Academy by:
Registering below (see topics) and attending the interactive webinars with presentations of solutions, real-life projects and demonstrations (all webinars are conducted in English)
Subscribing to a monthly newsletter with key updates, info on events and other relevant industry news
Join the Ideation platform where we would like to encourage you to share your challenges and ideas with other industry experts - who might help you solve them!
In 2020, we are offering 3 hot topics where our experts will present challenges and solution, technical aspects and real-life case studies: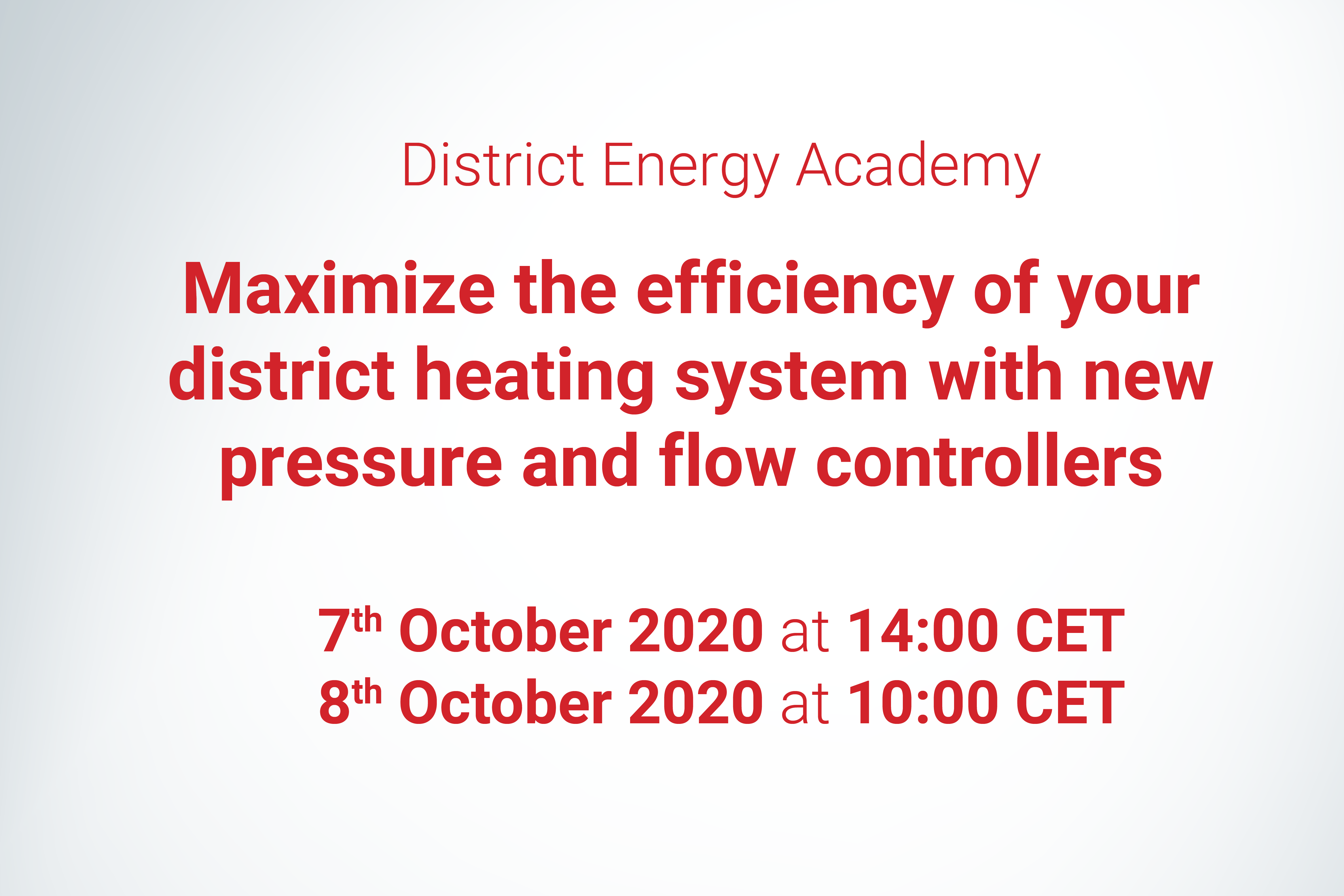 Webinar #1
The key to maximize efficiency, save energy and money for district energy companies, is optimal hydronic balancing and perfect temperature control. Our experts will present a new range of intelligent controllers Virtus that offer autonomous temperature optimization, best-in-class flow control and remote district heating network balancing. Join us to see how new intelligent functionalities work in practice on demo panel and learn more about the German utility where temperature oscillations are detected and eliminated within minutes.
Your hosts:
Moderator Soulla Paphitis, Business Development Manager
Andrej Farazin, Senior Product Manager
Egon Susič, Laboratory Manager
Žan Kozan, Product Engineer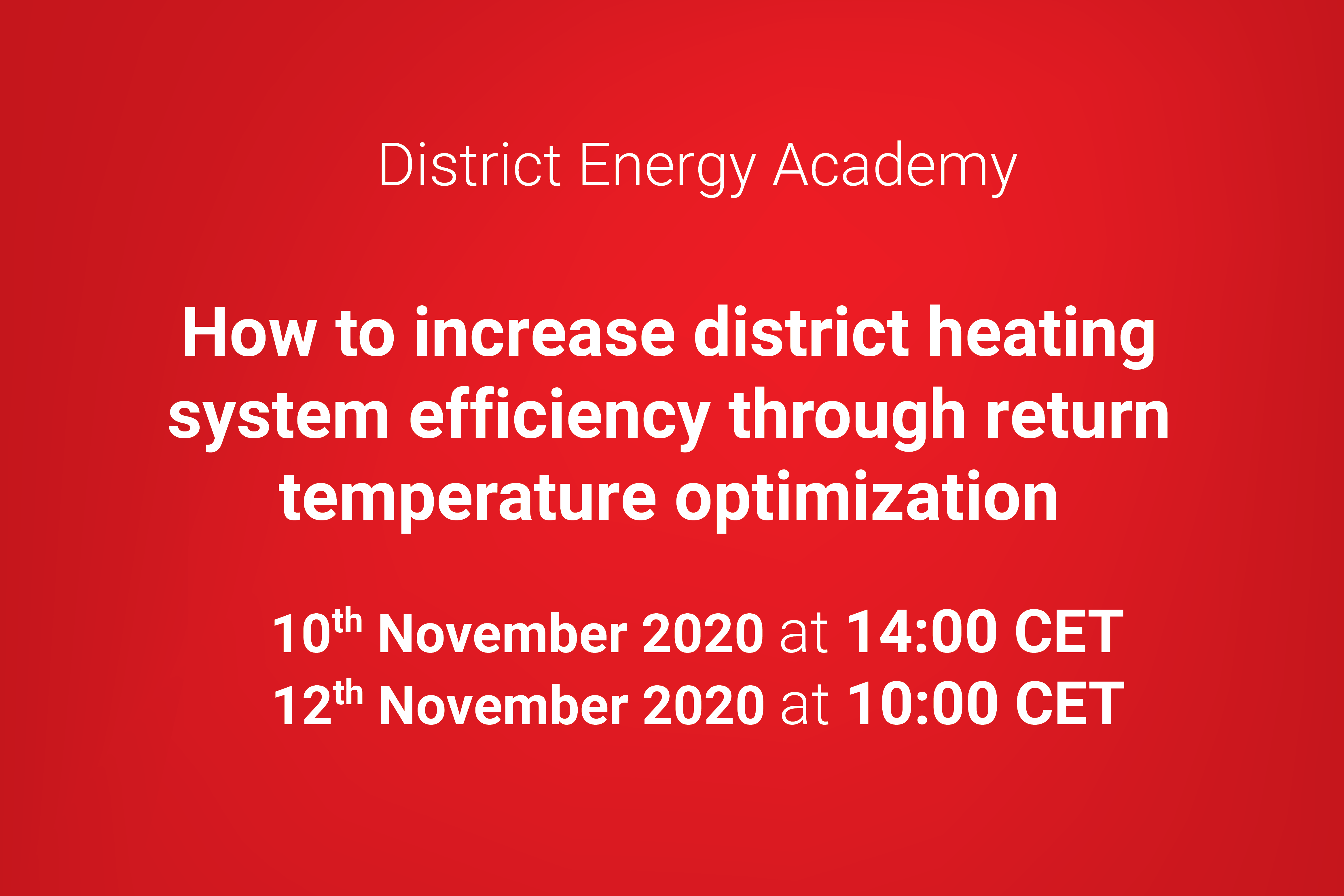 Webinar #2
Optimization of the differential temperature can lead to considerable energy and financial savings. At our webinar, you will find out more about saving potential in district heating and cooling networks. Our experts will present the influencing parameters and their impact on the temperature optimization. By sharing insights from a project in Sweden, you will be able to see the effect of proper temperature control.
Your hosts:
Moderator Soulla Paphitis, Business Development Manager
Jan Orož, Product Manager
Andrej Farazin, Senior Product Manager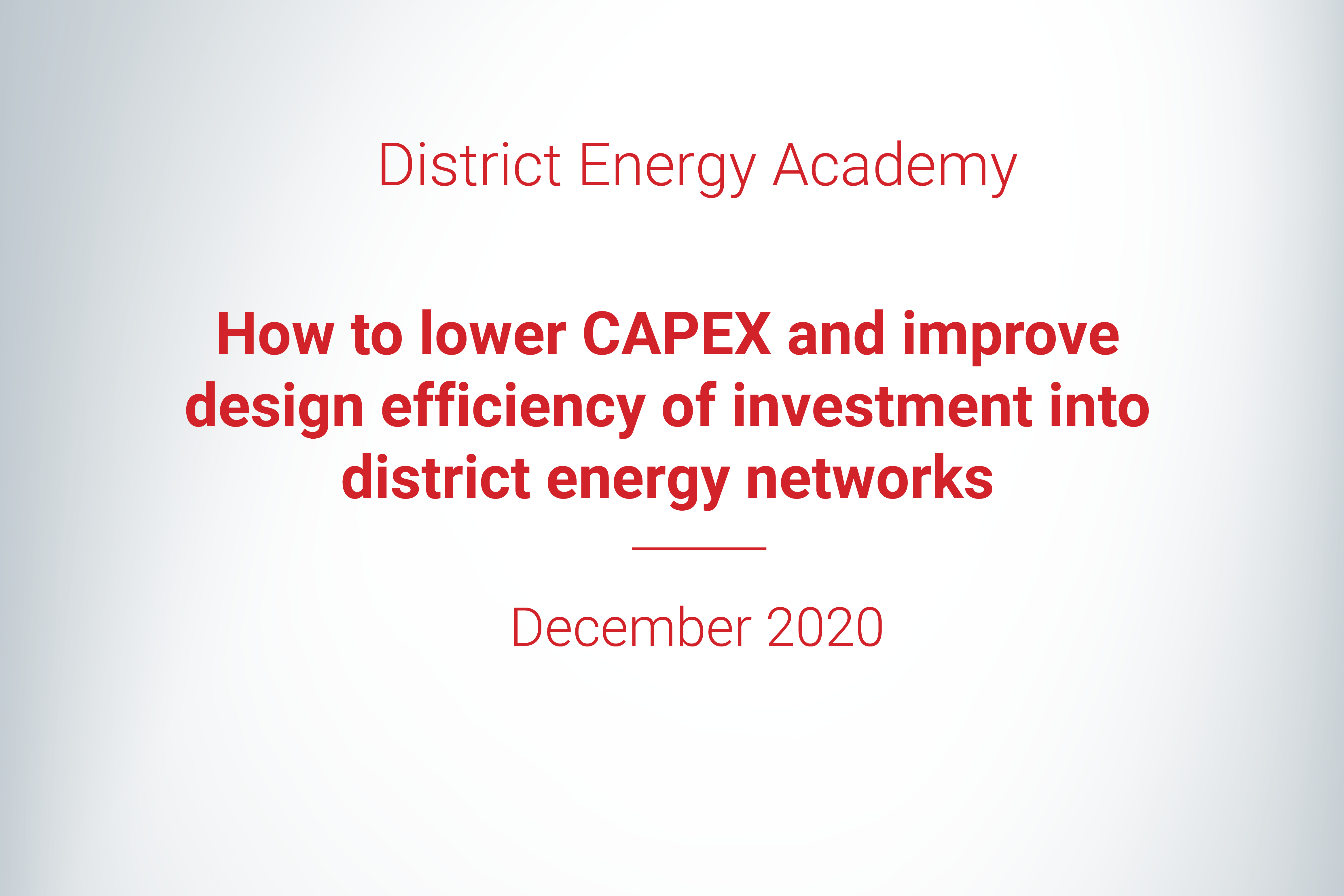 Webinar #3
More information coming soon

District energy on a podcast? Tune in!
On our brand new District Energy Insights podcast channel, we are presenting you the podcast mini-series, Decarb Districts.
We explore the role of district energy in the European green transition. Our host Susanne Tull, Senior Manager Public Affairs at Danfoss, is joined by leading specialists and visionaries across the energy sector who share their views and ideas around 5 topics ranging from digitalization to energy planning.