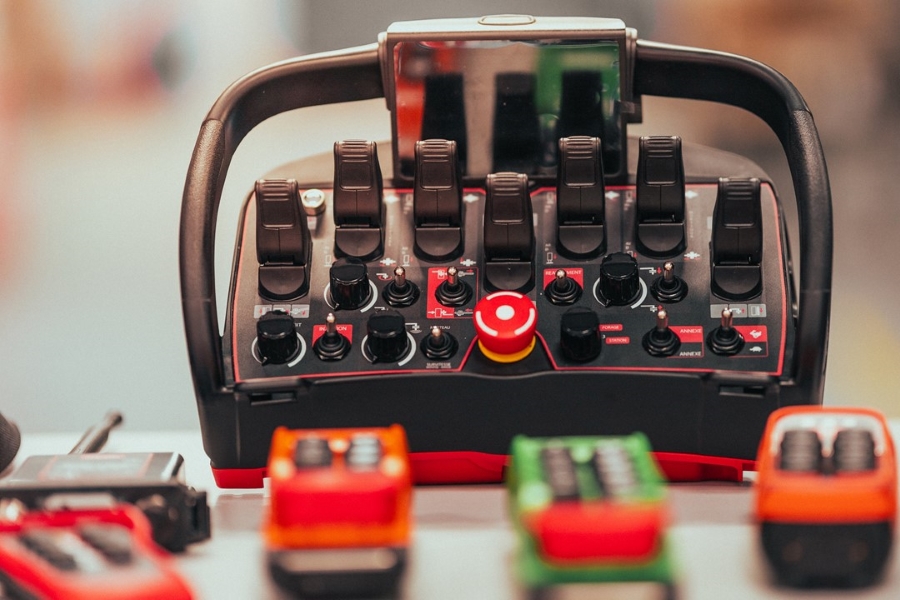 NORDBORG, Denmark – Late last year, Danfoss Power Solutions celebrated the opening of its new remote controls manufacturing and design facility in San Sebastian, Spain. Now the plant and its operators are demonstrating the value of the investment by delivering shorter lead times and higher quality remote control transmitters and receivers to its customers.
Plant personnel are on a mission to become the benchmark in operational excellence, taking advantage of the facility's flexibility and adaptability to meet market needs. There are two types of manufacturing cells in the new facility, one for prototyping and one for serial production. Operators can collaborate with engineers to ensure prototypes are made according to each customer's requirements, taking the time needed to support each opportunity without affecting delivery timelines of production orders. Prototyping cells can flex to become production cells, enabling the plant to deliver products quickly, even when orders increase.
"We have doubled our production capacity and implemented state-of-the-art technology so we can give best-in-class service to our customers," confirmed Pilar Gonzalez, plant director, Danfoss Power Solutions.
The new plant employs advanced tools and techniques that improve productivity and quality, increasing product reliability. A software system guides operators with comprehensive, step-by-step assembly and testing instructions, simplifying and increasing the speed of each task. A pick-to-light system ensures the correct component is selected at each step, while a vision system improves the detectability of errors.
The investment comes at a strategic time, as remote control technology sees increasing market interest and growth.
"The potential of the Remote Controls business is huge. We see an increased need for remote actuation, both for safety reasons and operator comfort," explained Davide Manca, vice president, Connect and Control Solutions, Danfoss Power Solutions. "Many machine manufacturers who started with manual, mechanical actuation of their machines are now transitioning to remote controls, so the market is growing."
Danfoss PLUS+1 remote controls represent the latest human-machine interface technology. The robust, ergonomic, and safe transmitters and receivers keep machine operators at a safe distance while improving productivity. User-friendly programming tools and plug-and-play systems ensure fast customization and commissioning. To learn more, visit the Danfoss remote controls page.
Manufacturing excellence
See how new technologies and design concepts are delivering high-quality remote controls in short delivery times.