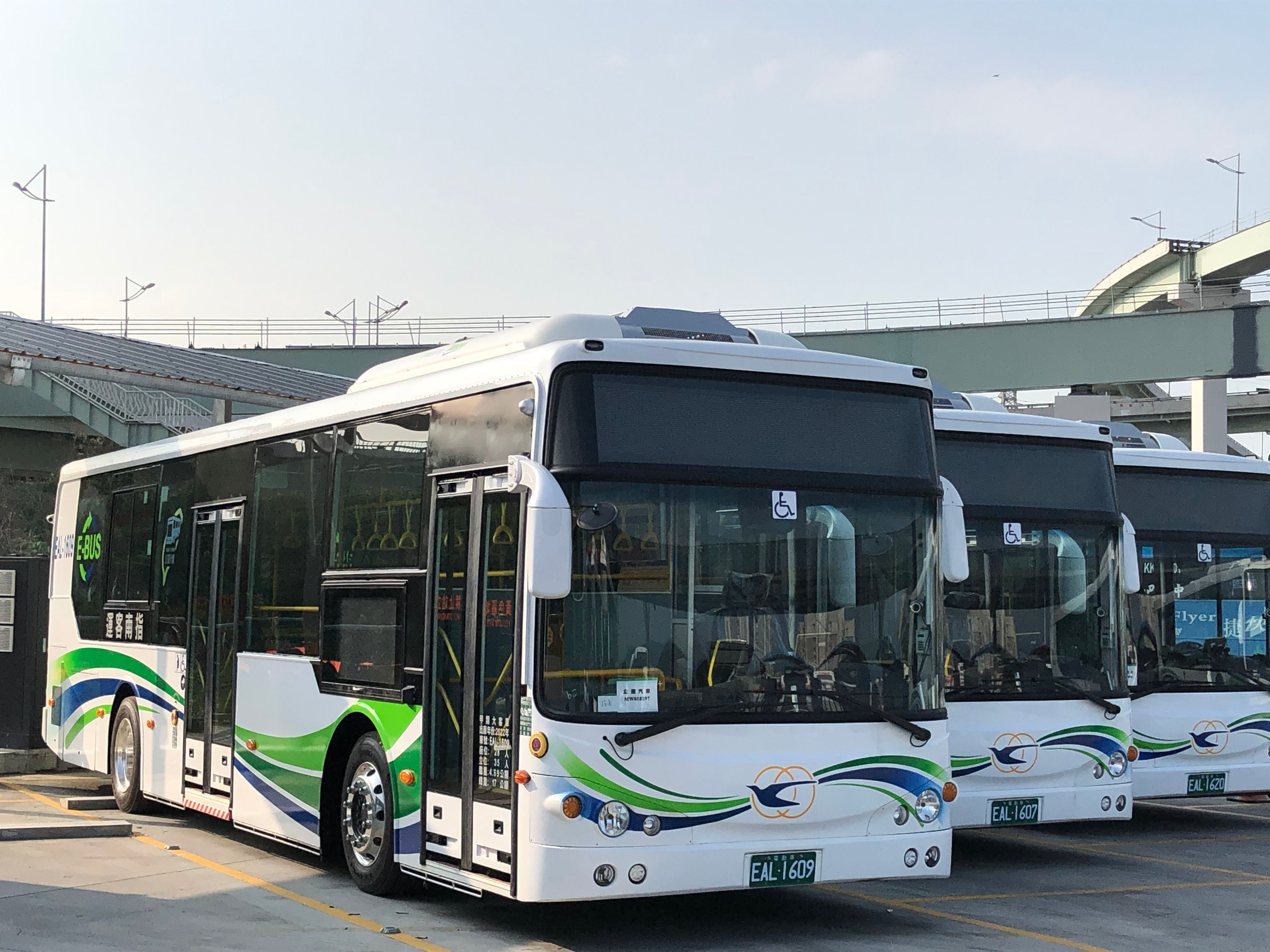 TAIPEI, TAIWAN – Danfoss Power Solutions' Editron division has supplied fully electric drivetrains to Chung-Shin Bus Group, Taiwan's national bus operator. Chung-Shin Bus Group is developing its own electric buses to help the Taiwanese government achieve its net-zero targets.
Taiwan has set several transportation-related climate goals as it aims to become a net-zero country by 2050. These include a target that all new passenger cars will be zero-emission at the tailpipe by 2040, while the share of new electric vehicles on the country's roads will reach 60% by 2035. Additionally, the government is pushing for its entire fleet of 16,000 buses to be fully electric by 2030, offering subsidies for bus operators to help meet this goal.
Chung-Shin Bus Group will bring 150 fully electric buses featuring Danfoss' Editron technology into service in Taipei and New Taipei City by the end of 2022. Each bus includes a PMI318B electric drivetrain featuring one motor, an inverter and a six-speed transmission. Danfoss' Editron drivetrains are compact and lightweight, crucial benefits for buses where space and weight are critical. They also offer 30% increased efficiency and reduce operational costs by the same figure compared to traditional diesel-powered buses. A further 100 Chung-Shin Bus Group buses featuring drivetrains manufactured by Danfoss' Editron division are expected to enter service in 2023.
Commenting on the project, Christophe Natter, vice president of OEM sales for Danfoss Power Solutions, said:
"Supporting our customers in their journey towards decarbonization by providing real value through sustainable innovation and leading application know-how is one of our priorities at Danfoss. Supporting De Fine Bus and contribute to helping Taiwan with its net-zero objective by 2050 was a strong motivation for our teams, supported by our Editron Division. We are thankful and appreciate De Fine Bus trust and partnership and are looking forward to a greener future, together."