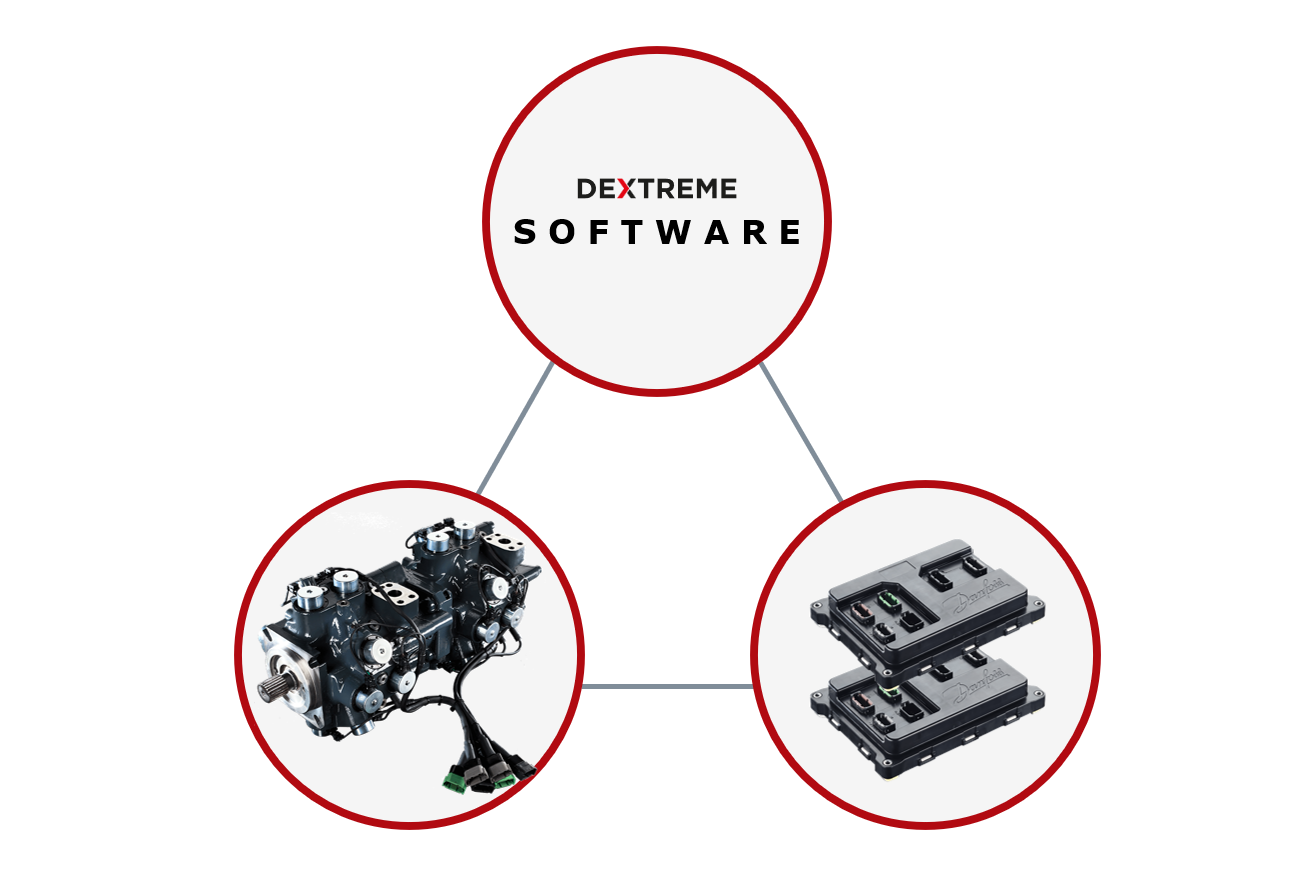 NORDBORG, Denmark – Danfoss Power Solutions will showcase Dextreme Systems, Autonomy, Connectivity, and HMI solutions at the 2023 iVT Exposition, June 28-29, in Cologne, Germany. At booth 1014, Danfoss will demonstrate how the company is "Powering the future of machine performance", with its next-generation technologies.
With dedicated booth areas for autonomy, connectivity, HMI, plus Dextreme systems, Danfoss will highlight how it's paving the way to autonomous machines and zero-emission construction sites, by helping original equipment manufacturers to develop machines with better productivity, safety, efficiency, precision, and operator experience.
Autonomy
Autonomy amplifies machine and operator productivity while enabling precision tasks to be performed faster and more reliably. The Danfoss Autonomy team works with OEMs to design and build autonomous and semi-autonomous systems for off-highway machines. The team will showcase its software, engineering services, and hardware at the booth, including an exciting update to the PLUS+1 Autonomous Control Library.
HMI solutions
A modern, ergonomic cab design increases comfort while reducing fatigue, helping operators feel safe and in control. Danfoss is helping OEMs modernize their machines to improve operator experience while streamlining machine operation. On display will be solutions that deliver on these objectives, including the Ikontrol family of remote controls, JS1-H joysticks, and the new DM700 display.
Dextreme systems pathway
Danfoss' new Dextreme systems improve excavator efficiency by 15% with a pathway to 50%. At the system's core is the Digital Displacement pump and dedicated controller, which individually activates and uses only the pistons needed to meet the load. This makes significant engine down-speeding possible, reducing fuel consumption and emissions. Alternatively, Dextreme can deliver up to 25% higher productivity by using the full rotations-per-minute capability of the engine.
Connectivity
Connected devices are a fundamental aspect of machines today. Access to more data enables better optimization, unlocks efficiency gains, and reduces downtime. However, the volume of data can present a challenge. It is identifying the relevant data that delivers value. Danfoss connectivity solutions assist OEMs in harvesting actionable data that make everyday operations more straightforward, faster, and more productive. Increased data help engineers improve designs and systems so that machines are more durable, and predictive maintenance can be facilitated - with the promise of dramatically reducing repair costs and downtime, the two biggest pains for machine fleets.
You can learn first-hand from our technology experts by attending one of our conferences: Level-up and accelerate your road to autonomy with Emily Plahn or Digitalization, electrification & efficiency – a shorter route to zero for excavators with Niall Caldwell.
To learn how Danfoss can improve machine performance and decrease time to market, visit the company at iVT Cologne, booth #1014, or Danfoss.com/IVTCologne23.