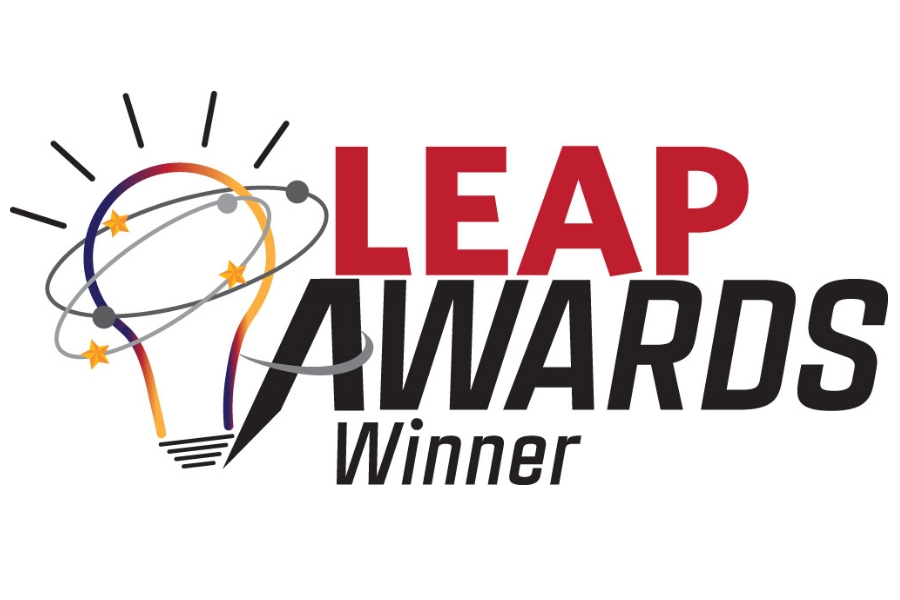 NORDBORG, Denmark – Danfoss Power Solutions' shhark low-noise gear pump has been named the silver medalist in the Hydraulics category of the 2022 Leadership in Engineering Achievement Program (LEAP) Awards. Produced by WTWH Media, publisher of Fluid Power World magazine, the program celebrates the most innovative and forward-thinking products serving the design engineering space.
The shhark low-noise gear pump improves operator comfort by reducing noise in the cab of off-highway machinery. Compared to standard gear pumps, the shhark pump reduces noise levels by up to 10 dB(A). Noise generation is at lower frequencies, which operators are less sensitive to, thus improving sound quality. In addition, flow pulsation is reduced by 78%, resulting in less vibration.
The shhark pump features a patented asymmetric gear tooth profile that ensures low-noise performance, better sound quality, and higher efficiency, even after many hours of heavy-duty operation. Unlike dual-contact flank pumps in which the low-noise performance can decline over time, shhark pumps maintain consistent low-noise performance throughout the life of the pump.
When used in place of standard gear pumps, the shhark pump eliminates the need for end-of-line noise reduction measures, reducing costs and saving space.
"Noise is an issue for any cab-equipped machine, and the sound produced by gear pumps will only become more noticeable as more machines are electrified," said Sara Cazzaniga, gears product portfolio manager, Danfoss Power Solutions. "The Danfoss shhark low-noise gear pump provides the ideal combination of low quantity, improved quality, and consistent noise performance, as well as better efficiency, all at a reasonable price point. No other low-noise technologies on the market offer this combination of benefits."
The shhark low-noise gear pump is available in displacements ranging from 6.18 to 29 cc/rev. It has a rated pressure of up to 250 bar and operating speed of up to 4,000 rpm. Multiple pump configurations are available, including a compact configuration, with SAE, DIN, and European standard mounting flanges and shafts. It is available with an integral relief valve and is interchangeable with all standard gear pumps. The pump is ideal for any cab-equipped off-highway machine, such as tractors, wheel loaders, telehandlers, sweepers, harvesters, rollers, and electric and hybrid machines.
To learn more, visit the Danfoss shhark low-noise gear pump webpage.