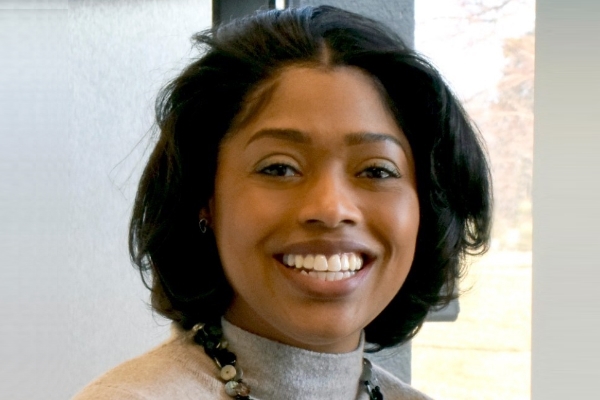 NORDBORG, Denmark – Danfoss Power Solutions, a leading global supplier of mobile and industrial hydraulics as well as electric powertrain systems, has appointed Robin Carter-Cooper as global director of talent and diversity & inclusion (D&I), effective immediately. Based in Grand Blanc, Michigan, Carter-Cooper joins the human resources leadership team, reporting directly to Christina Fuchs, vice president of human resources.
In this newly created position, Carter-Cooper will guide talent management and D&I initiatives across Danfoss Power Solutions. She brings more than 10 years of leadership experience to the role, focused on diversity, equity, and inclusion (DEI) in high-performing work cultures.
"I'll be drawing on my experience cultivating welcoming, diverse, and inclusive cultures to lead the Danfoss Power Solutions team in implementing DEI and organizational transformation best practices," Carter-Cooper said. "We strongly believe that intentional DEI programs ultimately lead to organizational and personal growth and success. I look forward to leading this effort at Danfoss Power Solutions."
"Robin will play a key role in advancing our talent management and D&I focus across the business," added Fuchs. "The diversity of our staff drives innovation and increases our agility in a fast-evolving world. This is especially relevant with Danfoss' expanding global footprint and strategic ambition to lead the green transformation."
Prior to joining Danfoss Power Solutions, Carter-Cooper served as chief diversity, equity, and inclusion officer for Oakland County in Michigan. Prior to that, she was executive director of diversity, equity, and inclusion and 504 compliance officer for Rochester Community Schools in Rochester Hills, Michigan. Carter-Cooper has also held health education leadership roles at Genesee Early College and the University of Michigan, both located in Flint, Michigan.
Carter-Cooper holds an education specialist degree in school administration educational leadership from Oakland (Michigan) University, a master's degree in health services administration from Central Michigan University, and a bachelor's degree in journalism from Georgia State University.