Danfoss Editron joins the National Zero-Emission Truck Coalition
The National Zero-Emission Truck Coalition aims to accelerate growth in the clean medium and heavy-duty truck industry by reducing upfront costs for fleets.


Danfoss Editron is collaborating with Danfoss' Corporate Public Relations and Government Affairs department in Washington, D.C. to support multiple electrification initiatives that are being advocated for across the country.


The global reach of the Danfoss Group adds breadth and strategic value to various initiatives emerging out of the COVID-19 crisis, emphasizing the importance of boosting economic growth through sustainability.
COLORADO, UNITED STATES OF AMERICA – Danfoss Editron has joined the National Zero-Emission Truck (ZET) Coalition. The initiative is attempting to create a five-year point-of-sale incentive program totaling over US$2 billion at the federal level that would introduce tens of thousands of zero-emissions trucks into American fleets.
Organized by CALSTART, the ZET Coalition is aiming to inject life into the U.S. economy by increasing manufacturing capabilities in the electric bus and truck industries. Trucks and buses represent 4% of U.S. vehicles, yet account for nearly 25% of greenhouse gas emissions from the transportation sector. Medium and heavy-duty trucks also generate 60% of air pollution in major metropolitan areas and are responsible for approximately 22% of energy use in the U.S. transportation sector. Figures such as these are the reason why momentum is building for federal support to encourage greater and quicker adoption of electrification technologies.
Danfoss Editron is working closely with CALSTART and the Colorado Cleantech Industries Association to push the ZET Coalition locally with the Colorado Office of Economic Development and International Trade. Colorado is an important location for Danfoss Editron, with its North American operations based in the state, while organizations such as the National Renewable Energy Laboratory, Rocky Mountain Institute and the state's major universities are all collaborating to increase levels of coordination in the local cleantech sector.
Commenting on joining the coalition, Danfoss Editron's Vice President in the U.S. Joe Mitchell said:
"To successfully recover from the COVID-19 pandemic, we need to stimulate the economy through sustainability. The ZET Coalition aims to build a stronger domestic supply chain that can provide high-quality manufacturing jobs, dramatically improve air quality in cities and along congested freight corridors and ensure the country's competitiveness in the global zero-emission truck market."
Bill Van Amburg, CALSTART's Executive Vice President, added:
"Having a global player like Danfoss Editron join the ZET Coalition adds a leading Tier 1 and Tier 2 electric drive supplier to the already noteworthy group of companies. Danfoss Editron has supplied industry leaders in the global city bus market and is a key electric component supplier for industry-leading eAxle technology. Its global powertrain knowledge adds an important voice to our ZET Coalition."
Formerly UQM Technologies, Danfoss Editron supplies heavy-duty electric drive systems for all classes of commercial vehicles. It designs, manufactures and delivers power-dense, high-efficiency electric motors, generators, controllers and fuel cell compressors for the commercial truck, bus, automotive, marine and industrial markets.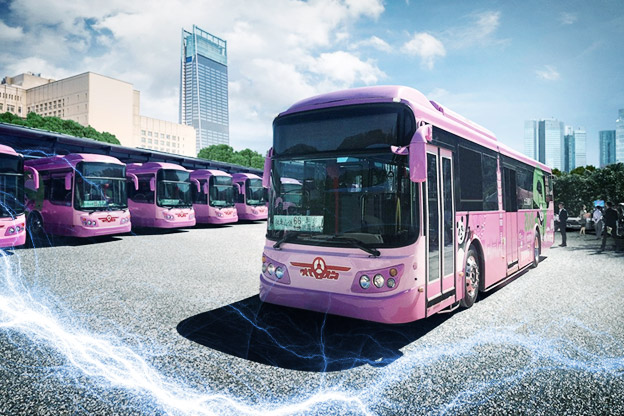 Danfoss Editron
Danfoss Editron specializes in hybrid and electric powertrain systems for off-highway and marine markets. A business division of Danfoss, it develops and manufactures high-performance, EDITRON power systems for heavy duty vehicles, machines and marine vessels, based on its unique synchronous reluctance assisted permanent magnet (SRPM) technology.