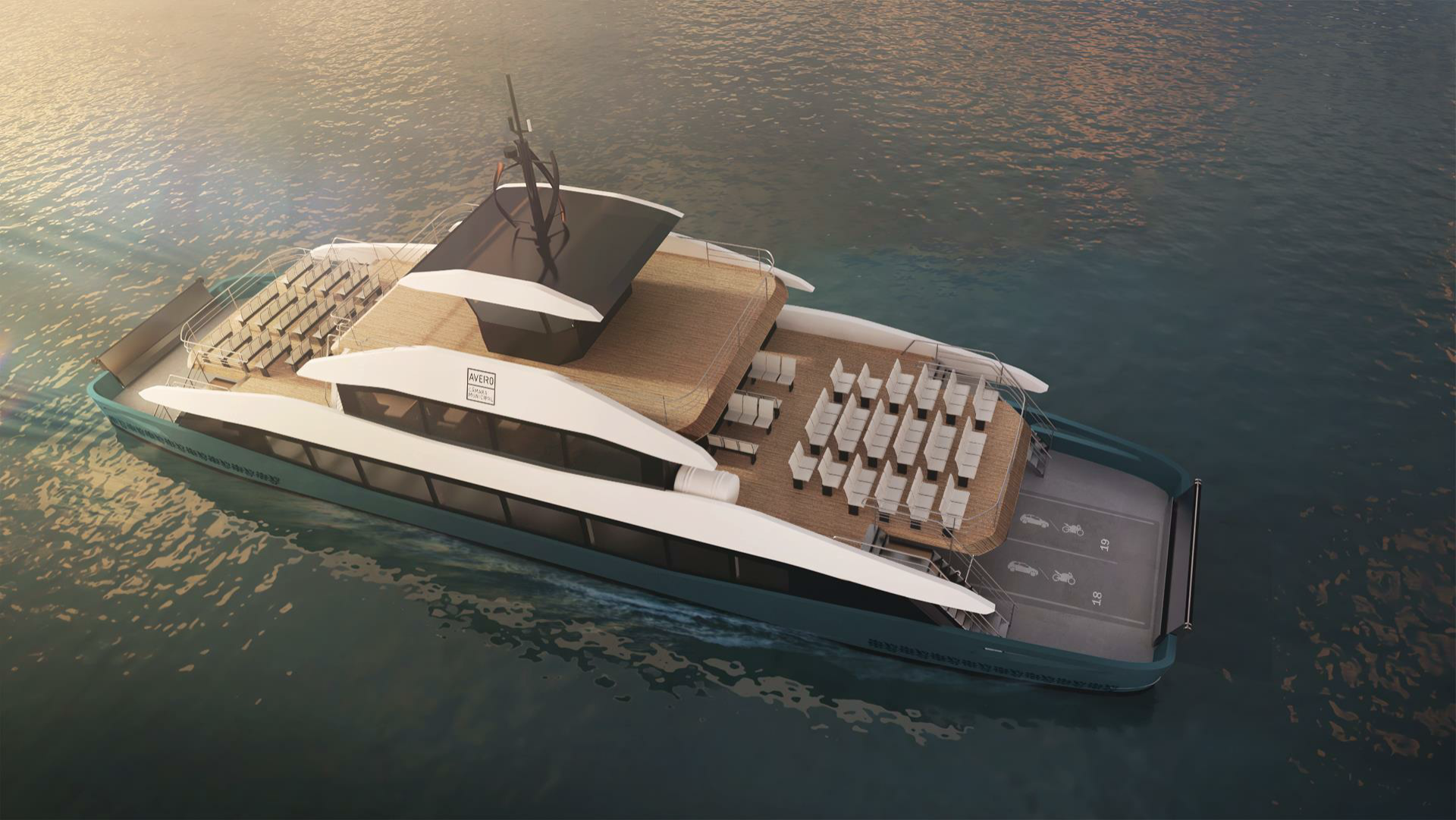 The ferry will replace its diesel-powered counterpart, used for the one-nautical mile crossing between Forte da Barra and São Jacinto, in 2022. 
Danfoss' Editron division will provide a fully electric marine drivetrain system that will cut emissions and reduce running costs.
The fully electric ferry will be the first to be built in Portugal and will support the country's efforts to reach carbon neutrality by 2050.
AVEIRO, PORTUGAL – The municipality of Aveiro will integrate its first fully electric ferry into its public transportation system next year, which will be powered by Danfoss' Editron division's electric propulsion system. The vessel will replace the existing diesel-powered ferry operating between Forte da Barra, in Ilhavo, and São Jacinto, in Aveiro.
The new electric ferry forms part of the country's effort to accelerate the transition to emission-free public transport solutions. Increased electrification of the transportation sector will play a key role in the country's efforts to achieve carbon neutrality by 2050.
Built by Portuguese shipyard Navaltagus, the 37m, two-floor ferry will be capable of carrying up to 260 passengers and 19 vehicles, an increased capacity of 90% and 30% respectively compared to its existing counterpart. Despite its increased capacity and change in power source, the new ferry will be able to maintain its 15-minute crossing time and five-knot speed, with the possibility of reaching nine knots.
To power the vessel, Navaltagus turned to their Engineering and Installation partner Nave de Luz Lda, as well as electrification integrator Technology Venture Middle East Marine Services and Marine Electrical Ptv Lda. The latter subsequently chose Danfoss' Editron division's drivetrain and a battery system supplied by SPBES PLANB. The ferry will be equipped with a Danfoss' Editron division marine drivetrain, consisting of a fully integrated DC link system for power plant and propulsion, including power electronics, hotel transformers, DC link cabinets and power management software. The system is half the size of traditional AC-based analogs, making it the most compact and lightweight on the market.
Navaltagus estimates that the new ferry will help save around 300 tons of CO2 emissions annually, plus make the crossing more comfortable and quieter for passengers.
Philipp Fedorov, Marine Sales Director, Editron Division, Danfoss, commented:
"Portugal has recently started to integrate electric solutions in its maritime transport, and we're delighted to be working on one of the country's first projects. The electrification of the marine industry is of utmost importance to enable countries to reach their carbon neutrality targets. We're looking forward to working on similar projects across Southern Europe."
Arun Sudarsan, Manager Operations and Technical, Technology Venture Middle East Marine Services, added:
"Danfoss' Editron division's plug-and-play solution and approach were one of our main reasons for choosing them as our partner. Being able to easily integrate electric systems within newly built or retrofitted vessels is a huge selling point when it comes to increasing the electrification of the marine industry."