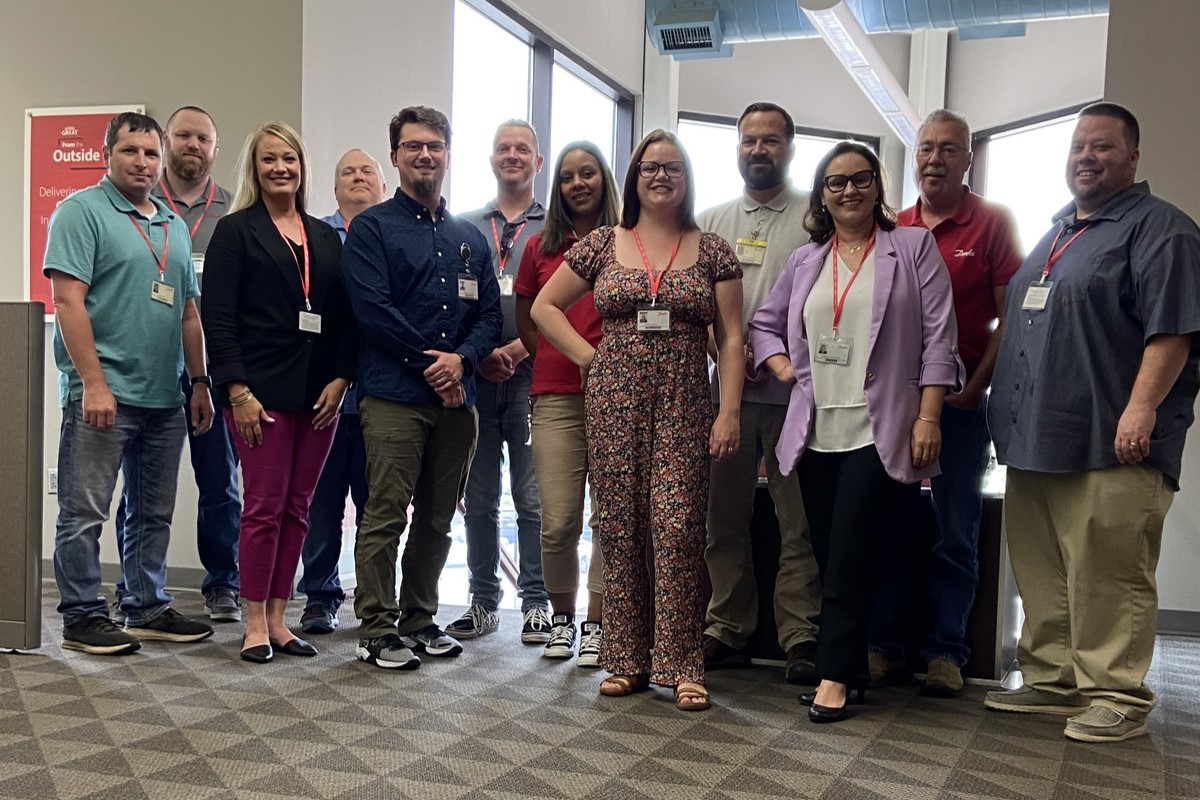 Customer Care team developing playbook to better serve you.
A conference in Nordborg, Denmark at the end of Q2, brought together nearly 30 global team members from Sales, Divisions/BU's, Supply Chain, and Customer Care at Danfoss headquarters. The conference was an opportunity for a "team of champions" to learn and talk together, and allow the combined teams to identify better ways to serve our partners.
"From the moment we wake up, we have our distribution partners at the front of our minds, and we want to provide them with the best customer service," emphasizes Sr. Director of Global Commercial Operations Chrystin Matuszek. That's the goal for the entire Customer Care division in Danfoss Power Solutions, and that's what we aim to achieve. The newly formed Customer Care group is the result of combining two strong teams of former Eaton Hydraulics Customer Service and Danfoss Power Solutions Order Management representatives into one global organization.
What is Customer Care?
Customer Care is the behind-the-scenes group supporting both internal Danfoss customers, and our partners. Many view partner support; such as solving issues and responding to requests, simply reactive and all we do. Matuszek emphasizes, "That's far from the truth. We put our partners first – we are the backbone for sales. We proactively engage our partners, know what our partners need before they ask, and prepare our sales team for success. All of that, while we manage, support, and address issues/concerns."
At Danfoss, our opportunities lie in not only having great products and sales teams, but also in being able to take our partner support to the next level. We know our partners are just like we are as individual consumers - buying based on our experiences, choosing to buy from our preferred vendors. Customer Care will be a key pillar of our success, supporting the strong relationship with our partners so they continue to buy from us. Matuszek points out, "We cannot control some things – like supply chain issues, rate of inflation, unemployment, etc. – but we are committed to controlling what we can. We do this by collaborating globally with our colleagues, speaking on behalf of the customer/partner to the internal stakeholders, and proposing new ways of working together and continuing to find new uses of our applications."
Cross-functional teams began working on assigned focus areas during the conference and will continue to design their playbooks throughout 2022. Focus areas include team vision, regional team structure, automation roadmaps, more defined service offerings, and newly established processes, systems/tools.  The Customer Care team plans to launch the new playbook  by the end of the year. "In addition to the areas of focus, we will continue to strive to be great and bold in our pursuit of 'best in the industry' as it relates to our service," says Matuszek.  
For more information about the DPS Customer Care team, please reach out to your local representative today.
Chrystin said "Our Customer Care team proactively works with customers, anticipating their needs so that our Sales team can be armed with needed information in order to eat, sleep and breathe customer service."