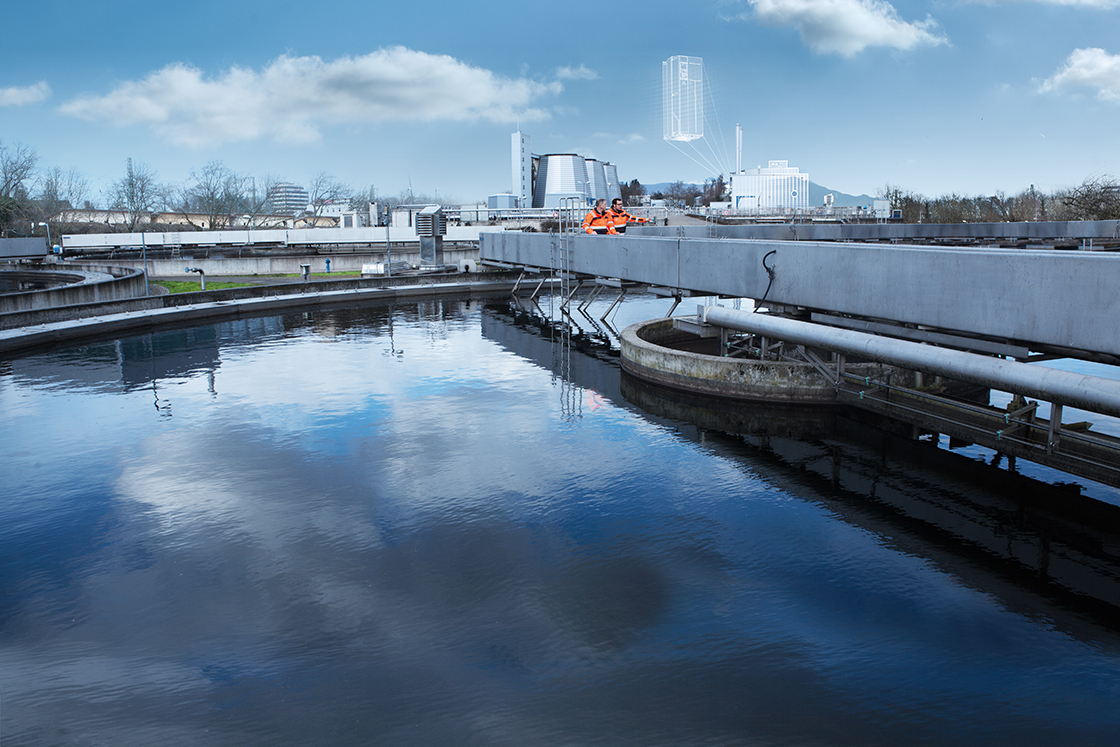 Cascade control is a common control system used to control parallel pumps or fans, an activity often performed by a PLC. Cascade for multi-pump operation is chosen due to high level of process control while running the solution more energy efficient, saving money and decreasing CO2 footprint. Introducing Multi-Master Cascade within the VLT® AQUA Drive enables customers to build less complex systems and avoid PLC programming or PLC altogether using the drive-as-a-controller.
There are two noteworthy features to simplify and improve system performance:
The first is about the construction of the entire system without wired logic through the use of the options VLT® Extended Cascade Controller MCO 101 and VLT® Advanced Cascade Controller MCO 102, but instead through the built-in Modbus RTU communication. This solution allows easier facilitation of the entire construction procedure, allowing a simpler wiring diagram and a reduction in wiring complexity, thanks to the use of the terminals of only the RS485 port.


The second new feature considers the implementation of the Multi-Master functionality. The Multi-Master controller for VLT® AQUA Drive FC 202 intelligently detect autonomously and automatically when a master unit is out of use and immediately delegate the management of the entire equipment to another drive.
The use of the VLT® Smart Start feature makes configuration simple and intuitive. The guided procedure is activated from the display, allowing quick and precise configuration of the system.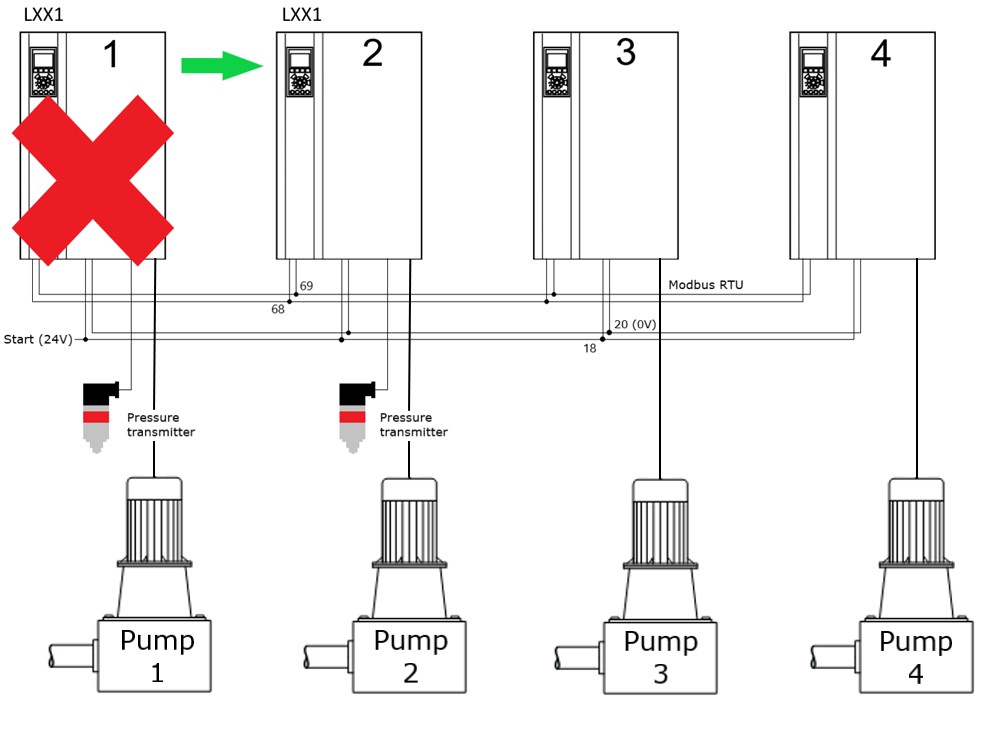 The following illustration represents a system with four drives, two are assigned as Masters, identifiable by the license code LXX1. In the event of a defect on the master ID 1 unit, the master automatically switches to ID 2 in order to continue to perform the full functionality of the system until ID 1 is reactivated.
The implementation of these two new features makes a significant improvement to system performance in terms of reliability, versatility and operativity.
Learn more about VLT AQUA Drive FC 202