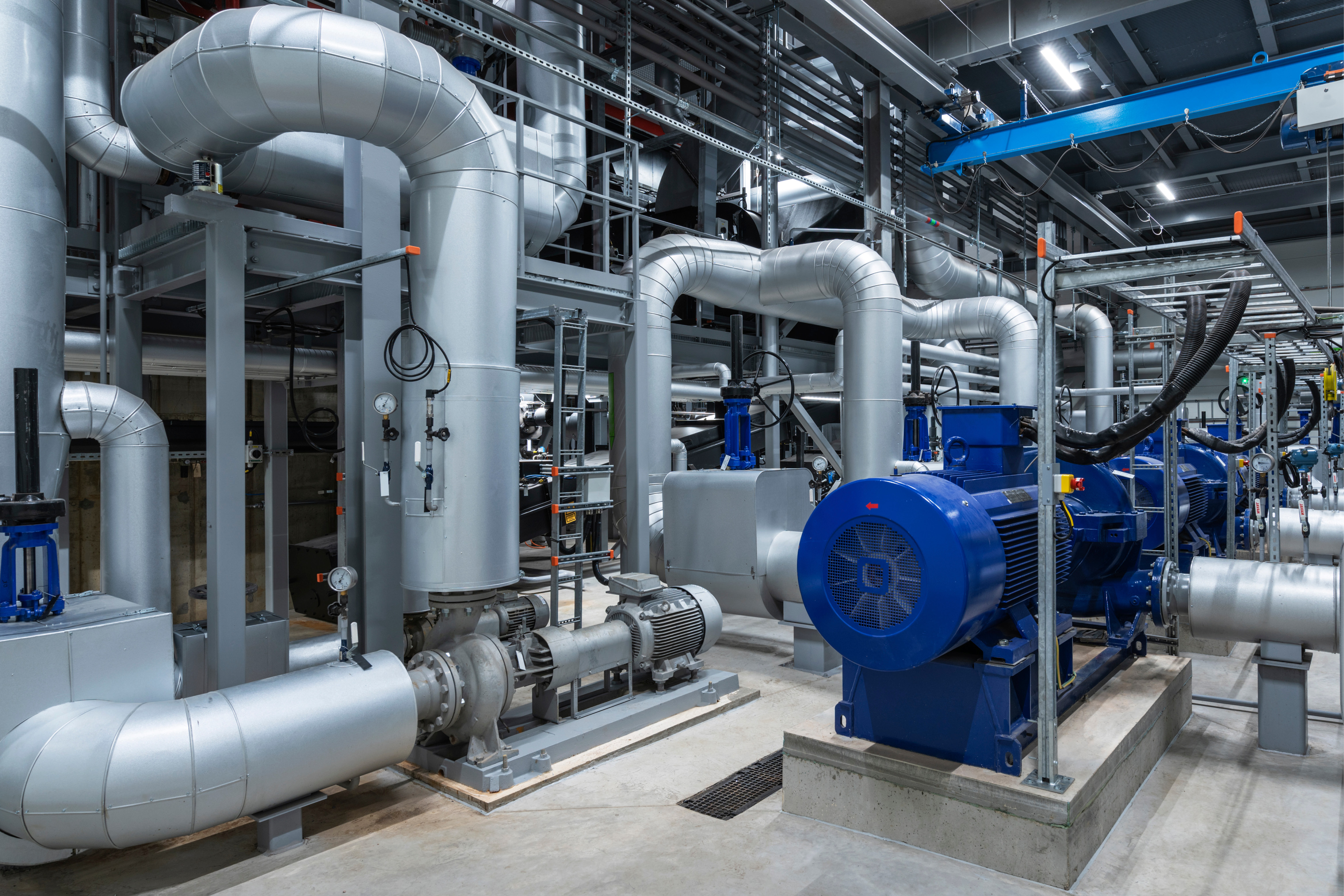 The advanced Emergency Mode function in the VLT® AQUA Drive ensures trouble-free operation and maximum efficiency of emergency system.
Emergency Mode allows pump control to operate in both open and closed loop mode with an emergency hydraulic pressure signal.
This specialized system can store up to 32 variables tailored specifically for emergency scenarios. This can be done with eight pressure or flow setpoints and four programming setups.
This extreme versatility allows an entire system, for example a firefighting system, to be controlled by a single pump. It can adjust the mode and intensity according to the event at hand, whether it be firefighting across different zones or sectors throughout multiple floors. Feedback signals can also be monitored and sent via fieldbus. Furthermore, you can handle the control via the hardwired logic of the emergency electrical circuit in both positive and negative logic.
Acceleration and deceleration ramps dedicated to the Emergency functionality contribute to a more responsive and powerful system.
The "Special installation monitoring" function allows for engine control at regular, pre-defined intervals, keeping your system prepared and ready when you need it. You can select from 1 hour, 2 hours, 12 hours, or 24-hour intervals.
At the visual interface level, the drive has been enhanced with an accurate list of messages and flags. This makes it easy to understand which operating mode is running, either via direct display or via fieldbus.
The versatility of the VLT® AQUA Drive FC 202 makes it possible to comply with all common national and international fire safety regulations.
In some countries, there is a requirement for a drive to operate reliably at 70°C for one hour. Although no specific regulation mentions this, VLT® AQUA Drive also meets this extreme demand.
Emergency Mode functionality uses the "Run to death" feature. This means the drive bypasses all guards and continues to operate during an alarm to ensure that pumping system performance is as high as possible.
Finally, once the alarm ceases and the Emergency Mode function deactivates, the AC drive performs a self-test on the first power cycle. This self-test ensures it can still handle an emergency state. If the test fails, the display shows a "Service required" message.
Integrated Emergency Mode, combined with efficient operation, versatility, and ease of commissioning, make the VLT® AQUA Drive the number one performer in safety.