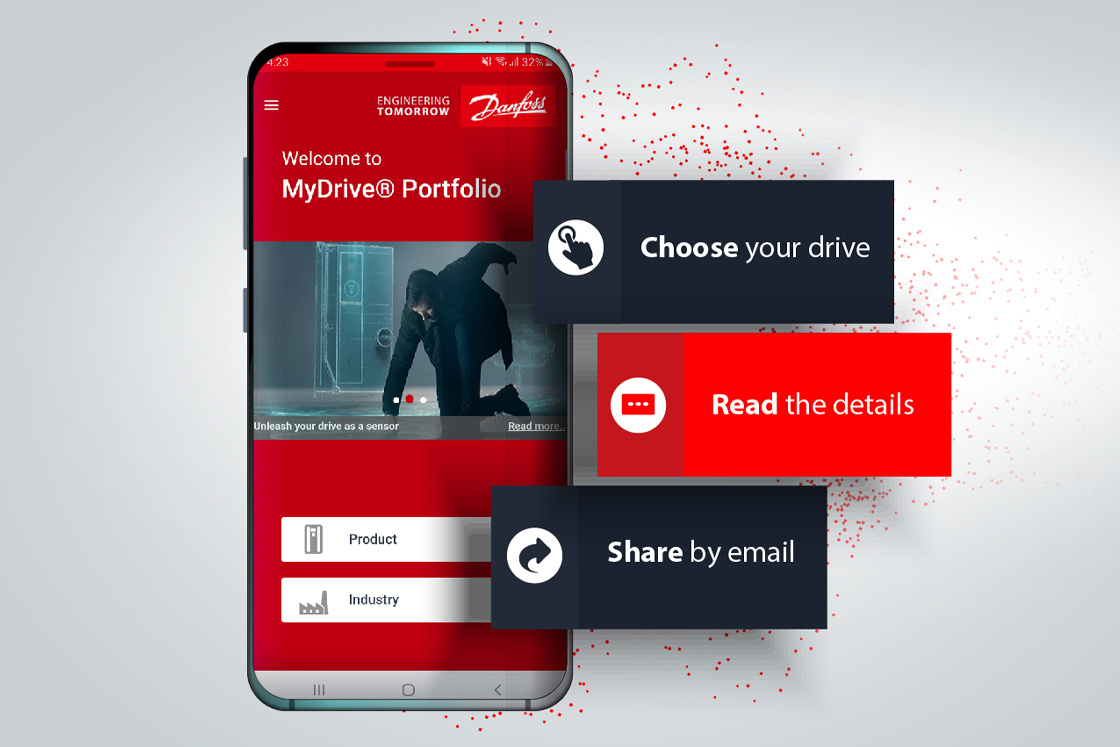 MyDrive® Portfolio gives you an overview of all products and services available from Danfoss Drives. Our app enables quick access to product manuals on a wide range of electronic devices, including laptops, tablets and smartphones. If you're not connected to the internet, you can still access documents offline.
Facts at your fingertips
In just three clicks, you can locate what you need by searching industrial sector or products and services directly. The app provides access to a wealth of details including specifications, technical documents, case stories and videos.
Downloading is an option but you can also share documents over email right in the app — authentication via one-time password is required for first time senders only. With MyDrive® Portfolio, finding the information you require is simple, fast and convenient!
Find MyDrive® Portfolio here:
What's new in the latest update:
Improved user interface for better experience 
Product images help you navigate and share better
New download function
Improved email from app
New multiple sharing option