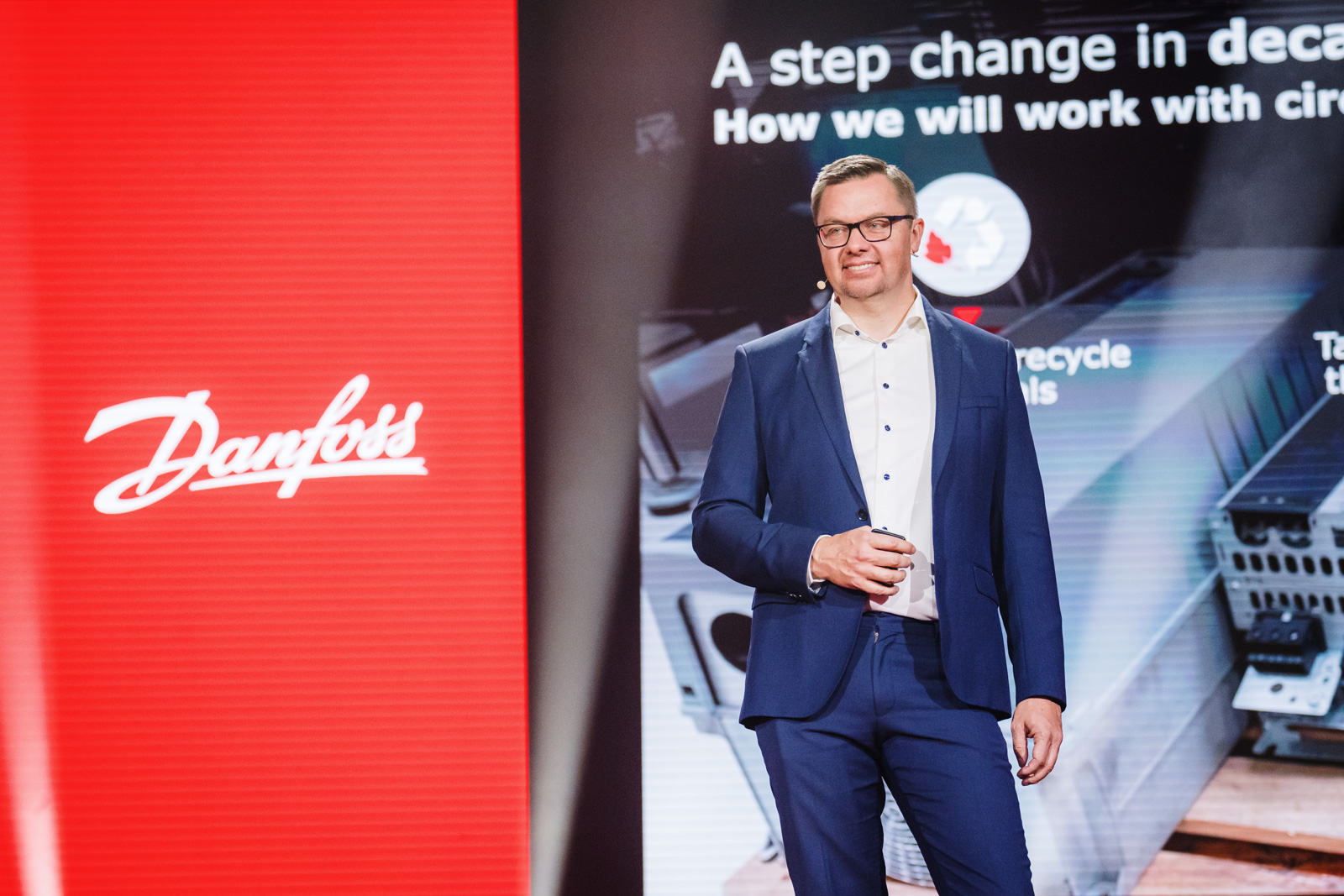 We are happy to announce that Kjell H. Stroem will be the new Senior Vice President of Sales, Marketing and Services at Danfoss Drives, taking over for Soren Kvorning who is taking up a CEO challenge outside Danfoss.
Kjell joined Danfoss in 2014 as Global Vice President Sales & Marketing, Cooling and he holds an MBA from Duke University, USA, and a BA from Webster University, Switzerland. In his eight years he has had roles in both former Danfoss Cooling and Danfoss Power Solutions. Since 2020, he has held the role Regional President of Northern Europe Region.
About the new role, Kjell says:
"We are leading the electrification journey with Danfoss Drives and there are huge opportunities for us in the years ahead. In the last years I have seen up close what we can do for industry, buildings, hydrogen, and electrification of marine to just name a few. Our focus on seizing the opportunities and ensuring we have a strong end-to-end process to fulfill it will be key."
Kjell will have his first day at Danfoss Drives on November 1. In parallel he will continue in his current role as Regional President of Northern Europe Region until the end of 2022, when a successor will be in place.