The new EKC 22x family brings modern, yet familiar design, convenient setting menu navigation, support for different sensor types, 16A compressor relay, and system integration to Danfoss front end s via EKA 206 RS-485 (Modbus) adapter. The new controllers and adapter will initially launch with CE and UL approvals with more to come.
Product highlights:
Several applications in same unit
Quick setup for fast commissioning
Digital inputs for various functions
Control of compressor or liquid line solenoid valve
High Effect 16A relay enables direct connection of heavy loads without use of intermediate relay: up to 2HP.
Compressors depending on its power factor and motor efficiency.
Alarm monitoring of condenser temperature with compressor stop protection.
Easy to integrate into Danfoss ADAP-KOOL® network.
The controllers can be programmed via KoolKey (EKA 200), which allows the connection of the EKC controllers to the PC application named "KoolProg". Via KoolProg it is possible to perform on-line and off-line programming of the EKC controllers. It can also perform production line programming of multiple controllers and show on-line trend curves on selected parameters. KoolProg can also load controller setup files into the MPK - Mass Programming Key (EKA 201) which can be used for simple production line programming of EKC controllers.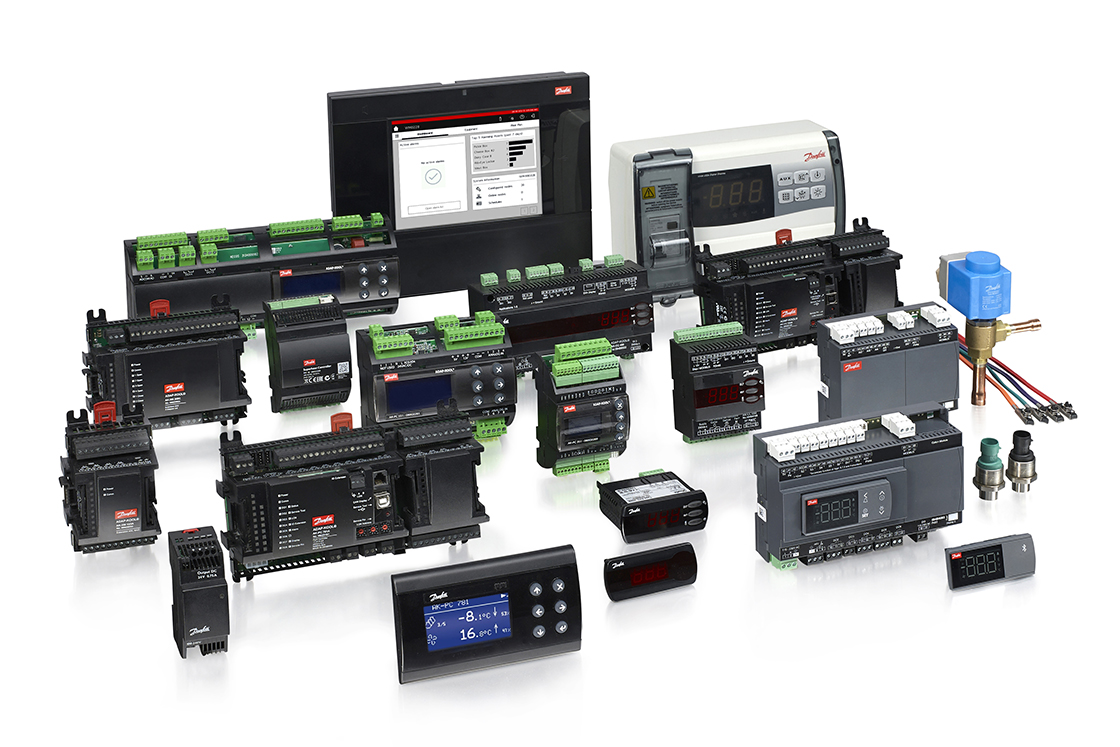 Case Controller FAQ
At Danfoss, we have a variety of products, services, and content. This naturally generates a lot of questions. In this section, you can find tips, tricks, and advice that answer commonly asked refrigeration and air conditioning questions.