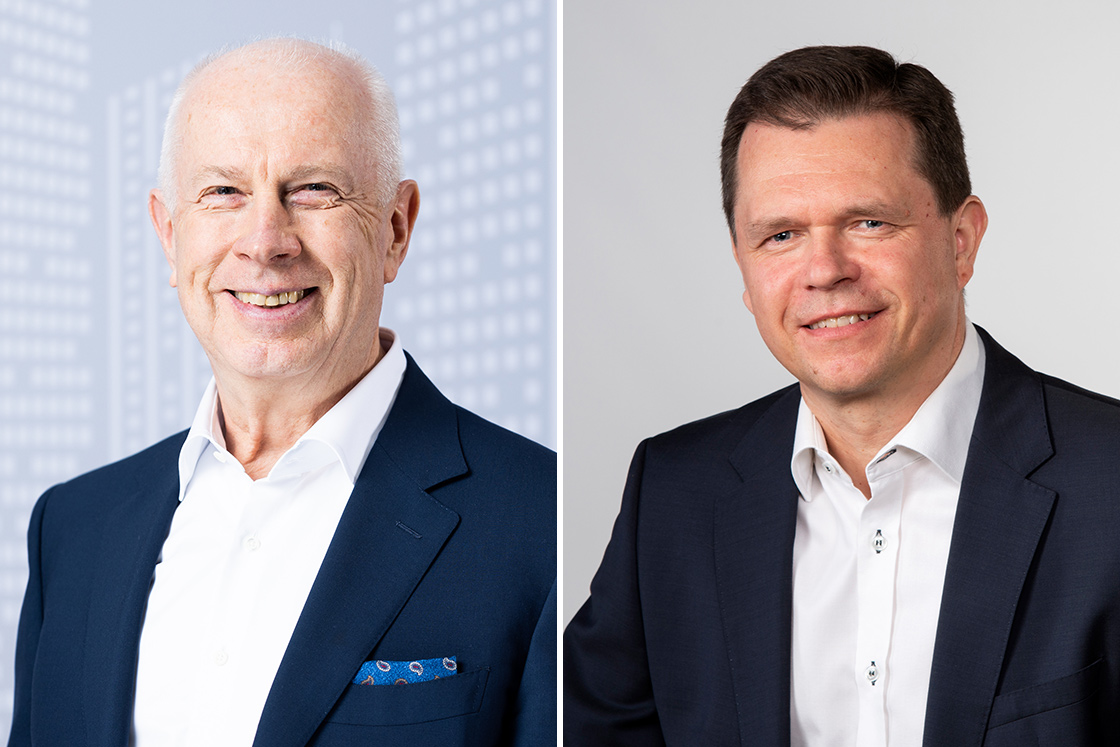 Mika Kulju, who until recently was the President of ABB Drive Products division, has been announced as the new President of Danfoss Drives, succeeding Vesa Laisi who will retire from Danfoss after eight years as the President of Danfoss Drives.

Vesa Laisi became part of Danfoss' Executive Team in December 2014 when the global AC drives manufacturer Vacon became part of the Danfoss Group. Today, Danfoss Drives is a global leader in electrification and variable speed controls of electric motors. In recent years, Danfoss Drives has strengthened its position in electrification and the automotive and marine segments. Danfoss recently announced that SEMIKRON and Danfoss Silicon Power, a division of Danfoss Drives, are joining forces to create one of the global leaders in power electronics focusing on power semiconductor modules and systems.
Vesa Laisi will be succeeded by Mika Kulju, who until recently was the Global Division President of ABB Drive Products division.
CEO and President of Danfoss Kim Fausing says:

"I am excited to welcome Mika Kulju to Danfoss. Mika has broad business experience in the drives and power electronics industry. Mika is a respected leader and has extensive experience in developing and executing business strategy, including mergers and acquisitions, and we are looking forward to welcoming him to the team. I am sure that Mika, together with the Danfoss Drives team, can take the segment to the next level. It is of course sad to see Vesa leaving as he has been instrumental in building the Drives segment to be what it is today, but we respect that he wants to start a new chapter of his life. There is a great growth potential in the Drives segment; electrification is a cornerstone of the green transition, and Danfoss Drives has great potential, also due to the increasing demand for hybrid and fully electric drivetrains and systems in both Automotive and Marine".
Mika Kulju was employed by ABB from 1992 to 2021. He has more than 25 years of experience in different global and local roles in the drives business covering general management, supply chain management, sales, product management, operations and product development. Born in 1968, he is a Finnish citizen and has worked and lived in Finland, Belgium, Malaysia and Sweden. He holds a Master of Science degree in Electrical Engineering and an MBA from the Helsinki University of Technology. He is married and has two children and in his spare time, he likes sailing and keeping fit.
Mika Kulju will join Danfoss as the President, Danfoss Drives, and member of the Danfoss Group Executive Team, on October 1, 2022. 
Mika Kulju began his career at ABB in 1992 in Finland before moving to ABB Sweden in 1996.
From 1998 to 2001, he was Regional Sales Manager at ABB Drives in Asia Pacific, based in Malaysia. He then became Marketing Manager and later Sales Director before becoming Global Segment Manager 2007-2009.
From 2009 to 2011 he was Vice President, Head of Supply Chain Management and Sourcing for ABB Drives and later Profit Center Manager for ABB Oy (Finland). In 2014, he became Group Vice President, Head of Global Product Group Drive Products, and from 2020 to 2021 he has been Global Division President of the ABB Drive Products division.