As a result of growing Chinese urbanization, special demands are being placed on construction projects to reduce energy consumption and pollution. Consequently, the demand for energy-saving Danfoss products is on the increase, and most recently, the company has won more orders for Shanghai Tower, including an order for 6,700 valves to control the cooling and heating systems in the 632-meter high building. It is the highest number of these valves that Danfoss has ever delivered to a single building. 
The Danfoss products will contribute to making Shanghai Tower one of the world's greenest buildings. Shanghai Tower has already earned the American Leadership in Energy and Environmental Design gold certification and the Chinese "Three-star green building" award, which is the highest standard that can be achieved in China.
Christian Overgaard, President of Danfoss in China, says: "In China, there is more and more focus on constructing and renovating buildings so they use the least possible energy and reduce pollution. And here our energy-efficient products can really make a difference. The huge orders for Shanghai Tower are important milestones for Danfoss in China and make a good case, which can inspire others." 
The 6,700 control valves in Shanghai Tower will automatically secure precise control and the right balancing of the water flow in the kilometer-long pipework. This also means that people on the top floor get the temperature they want quickly, regardless of the temperatures preferred on the lower floors. 
"More than 50% of the building's energy consumption comes from the heating, ventilation and air-conditioning system. By using our control valves, 20% of this energy consumption can be saved, which means a lot to the owner," says Lv Guosheng, Danfoss sales engineer, who is in charge of the project. For the heating and cooling systems, Danfoss will also deliver 660 variable speed drives that will ensure that the pumps, compressors, and fans never run faster than is necessary to secure the right temperature. This will contribute to additional savings of 20-40% compared to running without this technology. Moreover, energy-efficiency in the air-conditioning system will be boosted by pressure transmitters and filter driers from Danfoss. Previously Danfoss has also delivered products to the highest building in world, Burj Khalifa in Dubai, as well as other significant constructions globally such as the Empire State Building in New York, the Kremlin Palace in Moscow and the Carpe Diem Tower in Paris. 
 
For more information:
Danfoss Media Relations, +45 70204488 
 
Facts about Shanghai Tower 
The tower will be 632 meters high, with 121 floors, and will cover 576,000 square meters; accommodating retail space, a hotel, offices, cultural facilities and observation decks at the top.  
The construction will be finished in November 2015.   
The tower will be the second-largest building in the world, after Burj Khalifa in Dubai.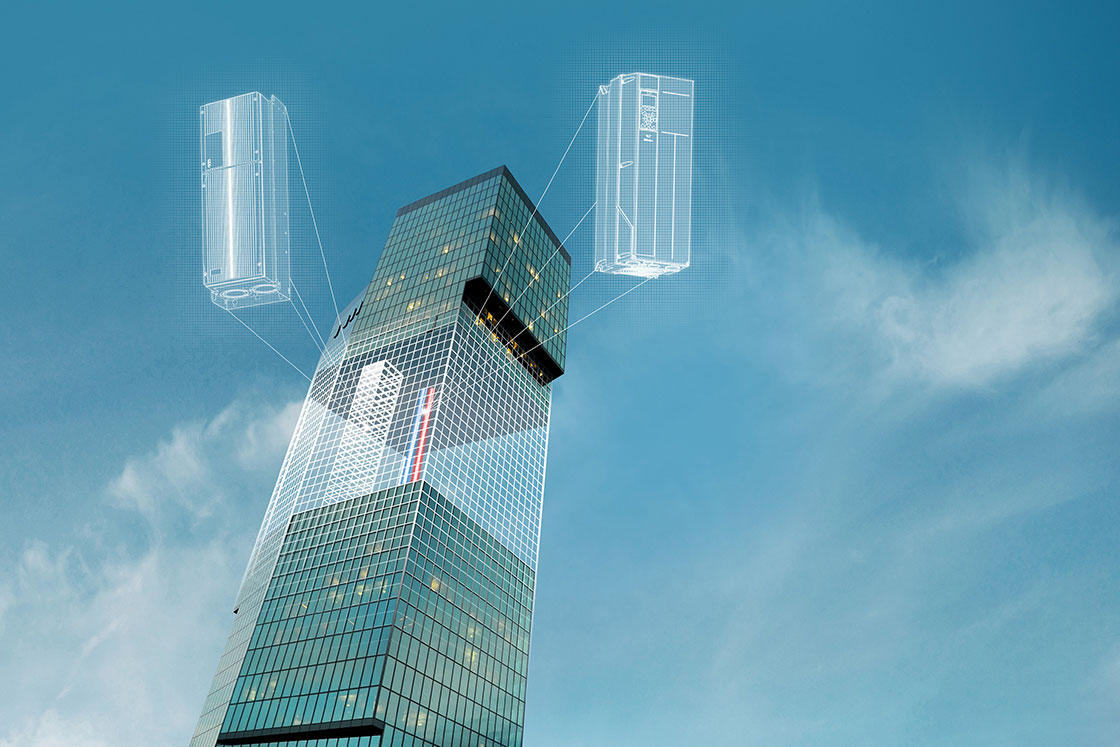 Engineering the world of Tomorrow
Danfoss engineers advanced technologies that enable us to build a better, smarter and more efficient tomorrow. In the world's growing cities, we ensure the supply of fresh food and optimal comfort in our homes and offices, while meeting the need for energy efficient infrastructure, connected systems and integrated renewable energy.
Our solutions are used in areas such as refrigeration, air conditioning, heating, motor control and mobile machinery.
Our innovative engineering dates back to 1933 and today Danfoss holds market-leading positions, employing more than 26,000 and serving customers in more than 100 countries. We are privately held by the founding family.