A unique chapter of industrial history is being told with the new Danfoss Museum. The fully upgraded and digitalized museum tells the story of how the young engineer Mads Clausen and his wife Bitten laid the foundation of the global company Danfoss.
"It's good, but it can always be better", said Mads Clausen, the founder of Danfoss. His motto is part of the new Danfoss Museum, that has just opened next to the company headquarter in Nordborg.
That the museum is good, was something the hundreds of invited guests, including Danfoss veterans and the Clausen family agreed on. And asked directly, Danfoss Chairman Jorgen Mads Clausen, doesn't think the museum could be any better.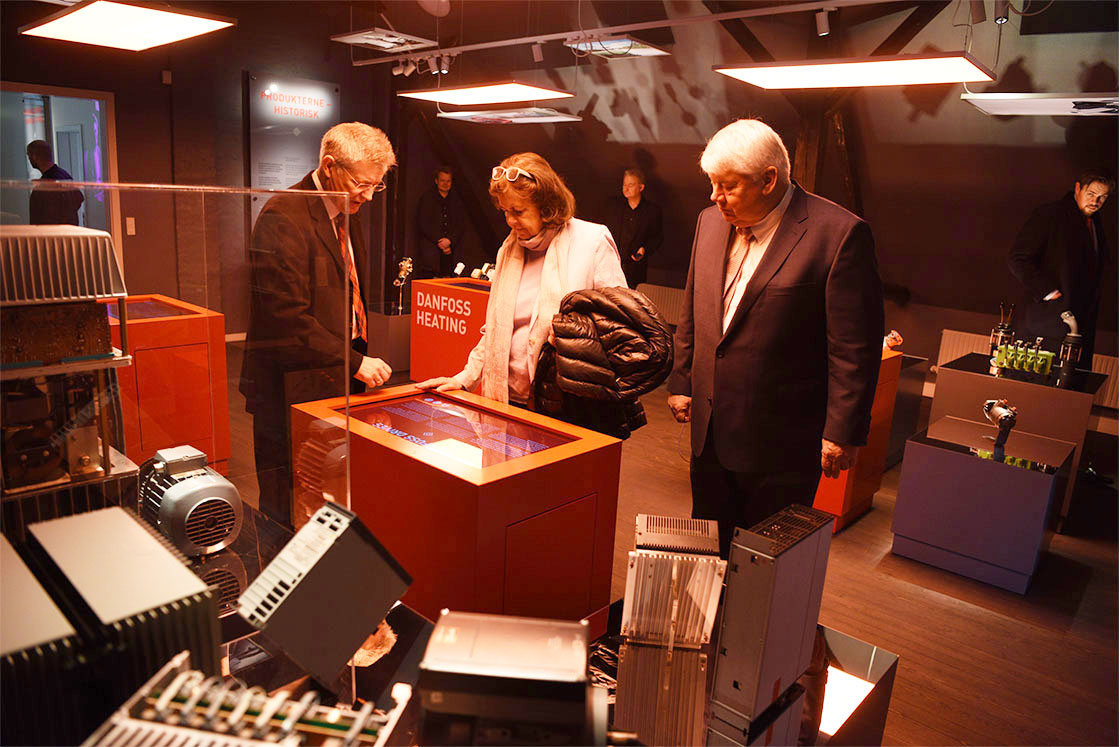 Danfoss Chairman Jorgen Mads Clausen and his wife Anette Nohr Clausen visited the museum.
He knows every corner of his father's birthplace, the old farm, where the museum is located. And the genuine authenticity is the strength of the Danfoss Museum, Jorgen Mads Clausen says:
"You won't find anything like this. There are many companies with their own museums. But here, you will be visiting the place where it all actually happened. What we have here, is authentic. It tells the story that Danfoss is not just numbers, but that there are people behind it all."
"If my father had been here to witness all this, I think he would have been impressed – and maybe also a bit baffled."
In the museum, digitalization has given life to the degree, that you can experience Mads Clausen speaking with his great grandad – who in his workshop on the old farm – was the one who ignited Mads Clausen's passion for technology.
Leave it as it is
What makes the Danfoss Museum possible is a historic material of overwhelming quality and quantity, gathered by forward-looking employees throughout the history of Danfoss. The first "collector" was Mads Clausen himself, when leaving his office in March 1962, he said: "Leave it as it is".
Today, the office of the manufacturer remains the same as when he left it. From Mads Clausen's chair you can see the original world map on the wall – which now, digitally shows Danfoss' more than 79 factories and 100 sales offices around the world.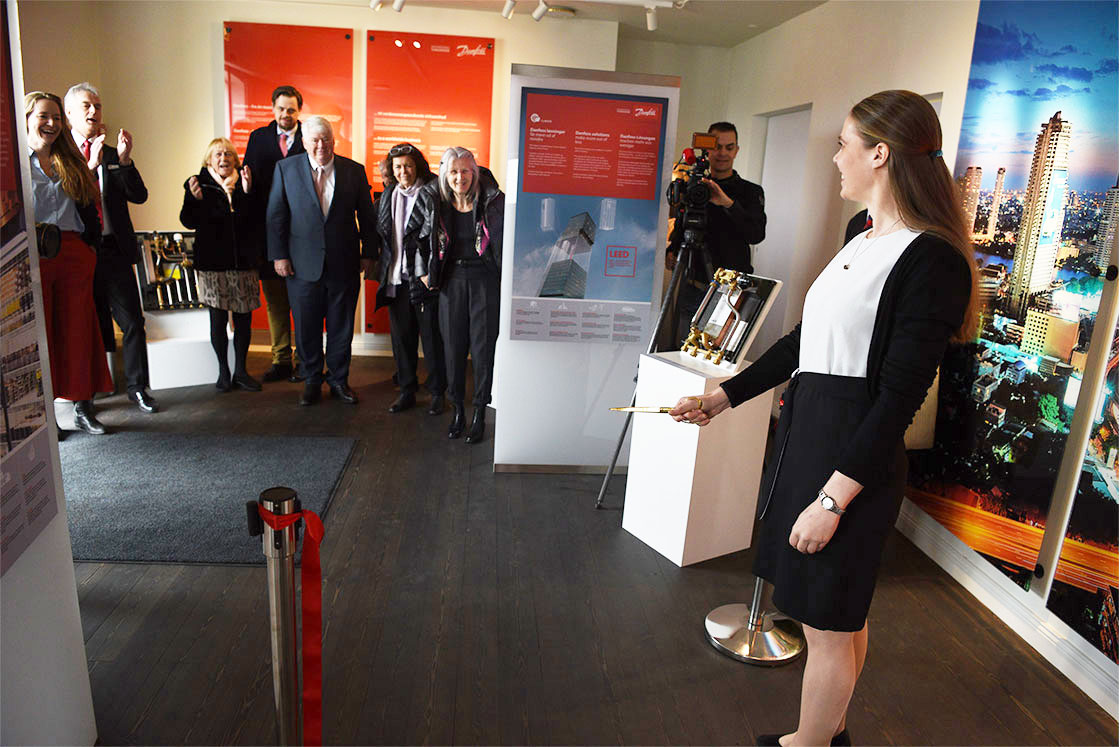 Christina Clausen, granddaughter of Mads Clausen, opened the Danfoss Museum:
"The history helps visualize the Danfoss DNA and shows where our CSR-policy, trustworthiness and solidity stem from. To have a clear aiming point for the future, you need to know where you came from. And I'm convinced the Danfoss Museum is what my grandmother and grandfather would have wanted. We have an amazing history. We maintain it. And we want to share it."
One of the very first visitors of the new Danfoss Museum was Hanne Dahl (94), who came back to the office, where she started working in 1948. She clearly remembers the man, who wrote the first chapter of the story, which the Danfoss Museum tells: "It was Danfoss all the way. Mads Clausen was hardworking man."