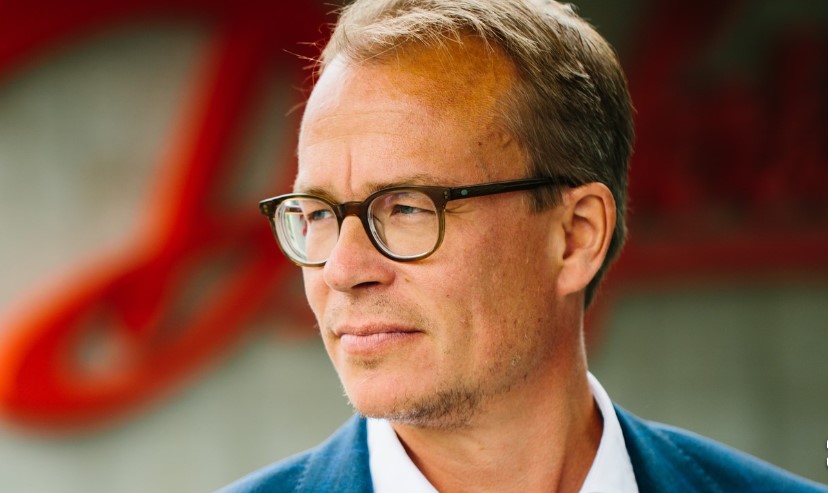 Martin Rossen, who has been head of Group Communication & Sustainability for almost three years, has decided to leave Danfoss.
Since 2020, Martin Rossen has been Senior Vice President and Head of Communication & Sustainability at Danfoss. Among other things, Martin spearheaded Danfoss' new ambitious Sustainability & ESG strategy and lead the coordination of all activities when the International Energy Agency hosted its annual conference on energy efficiency in Sønderborg, Denmark in 2022 with the participation of 26 ministers and several hundred international decision-makers. 
Kim Fausing says:
"Martin has been a very important advisor to both me and the company and, over the past three years, has built a strong and capable team. His contributions have had a significant impact and today Danfoss is more visible and recognized for the important role that we play in the green transition. I would like to highlight the key role Martin has played in forming and starting the implementation of an ambitious ESG and Sustainability strategy, while navigating the complex political reality that a company like ours faces. We respect Martin's decision and understand that with friends and family in Copenhagen, it is difficult for him to spend the time needed travelling around the world in a global company. I would like to warmly thank Martin for his contributions and wish him all the best for the future."
Martin Rossen will stay in his role until the end of May but has promised to continue as an adviser to Danfoss until his successor is found.
Martin Rossen says:
"For almost three years, I have spent most of my waking hours - together with good colleagues - focusing on moving Danfoss up into the green super league, where we belong, and increasing our role and visibility globally in the green transition. I am enormously proud of the results we have created together. After careful consideration, I have concluded that I cannot reconcile my life with family, friends and other relations in Copenhagen with the need to be present in the organization both globally and locally. I would like to thank Kim Fausing for giving me the opportunity to work in a company that has never been more relevant to the world's challenges. I also give my thanks to all Danfoss colleagues and of course my own team of superb employees whose professionalism and dedication have been a great pleasure to lead. And a special thanks to my management team – Sara, Mette, Frances, Kasper and Rasmus – for their impressive efforts. I am convinced that they can continue the professionalization, internationalization and positioning of Danfoss, which have been my key strategic priorities from the beginning."