Danfoss off to a strong start in 2018
Continued momentum across the business drives high growth and significantly improved earnings
Danfoss continued the strong performance during the first three months of 2018 with increased sales and significantly improved earnings. Sales increased by EUR 37m to EUR 1,474m – an increase of 9% in local currency. The increased sales lifted earnings (EBIT) by 19% to EUR 166m, and net profits improved 22% to EUR 113m.
"We see global mega-trends like urbanization, digitalization and electrification really taking off. Next to that, energy-efficiency has moved to the top of the global agenda as a crucial and very cost-efficient element in combating climate change and air pollution. These strong trends make Danfoss relevant like never before, and it gives us a strong platform to invest significantly in new technologies that fit the needs of the world and our customers tomorrow," says Kim Fausing, President & CEO.
At market level, the first quarter of 2018 showed continued growth in North America, Europe and China. Most significant on the Chinese market, where heavy investments in energy-efficient and climate-friendly solutions, such as large heat pumps and the expansion of district heating systems, have led to increased demand for Danfoss technologies.
The momentum was broadly based across Danfoss' four business segments. The highest growth was delivered by Danfoss' most cyclical business, Danfoss Power Solutions. Danfoss Power Solutions supplies hydraulic solutions to off-highway vehicles and is currently experiencing a high demand in the US, Europe and China, where massive investments in infrastructure drive a raise in sales.
"We have achieved a strong momentum across our business segments, and it is very positive that our progress is driven by our targeted growth initiatives. Naturally it also benefits our business that the investment levels in general and especially within new, modern infrastructure is high right now, and it gives us a strong outset to continue our investments in growth," says Kim Fausing.
Key figures from Q1 2018:
Sales for Q1 2018 increased to EUR 1,474m (Q1 2017: EUR 1,437m), corresponding to 9% growth in local currency.
Operating profit (EBIT) improved by EUR 27m to EUR 166m (Q1 2017: EUR 139m), leading to EBIT margin of 11.3% (Q1 2017: 9.7%).
Net profit improved by EUR 20m to EUR 113m (Q1 2017: EUR 93m).
Change to EUR as reporting currency
As of 2018, Danfoss has changed its presentation currency from DKK to EUR. The transition reflects that the main part of the Group's revenue is generated outside Denmark and that EUR is the prevailing functional currency within the Group.
Outlook for 2018
We expect to maintain or expand our market share, while maintaining the profitability measured as margin at 2017 level following significant investments in digitalization.
Further information:
Danfoss Media Relations: tel.: +45 70 20 44 88
Download Interim announcement - first quarter 2018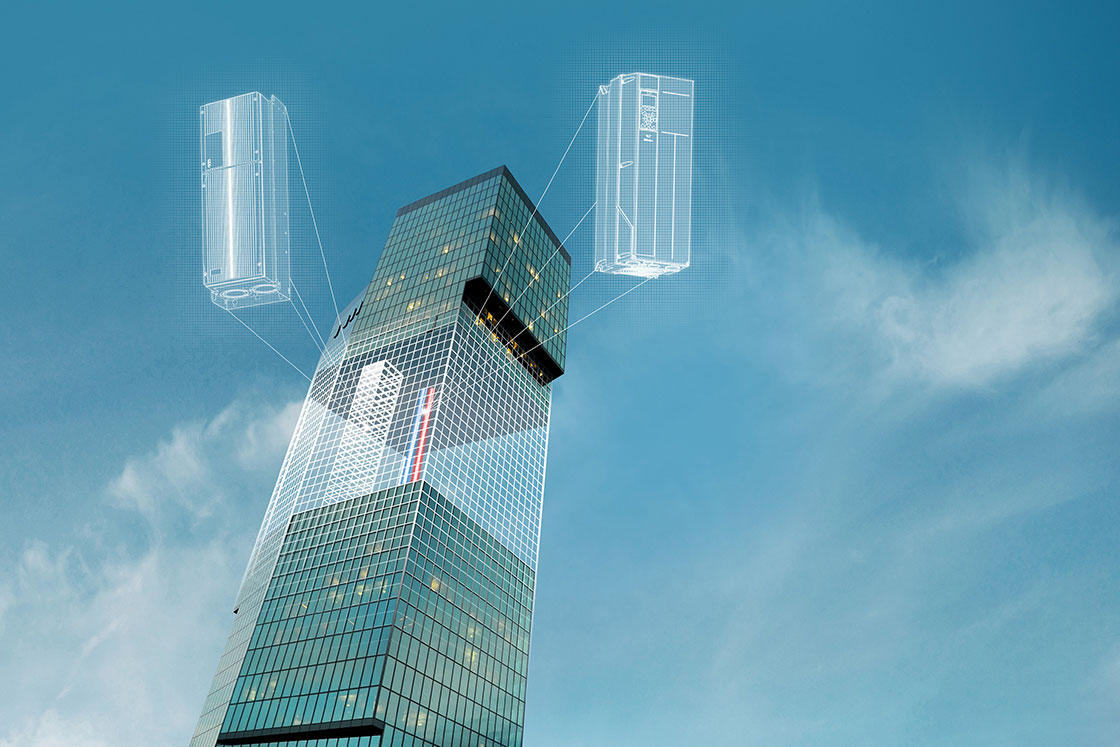 Engineering the world of Tomorrow
Danfoss engineers advanced technologies that enable us to build a better, smarter and more efficient tomorrow. In the world's growing cities, we ensure the supply of fresh food and optimal comfort in our homes and offices, while meeting the need for energy efficient infrastructure, connected systems and integrated renewable energy.
Our solutions are used in areas such as refrigeration, air conditioning, heating, motor control and mobile machinery.
Our innovative engineering dates back to 1933 and today Danfoss holds market-leading positions, employing more than 27,000 and serving customers in more than 100 countries. We are privately held by the founding family.