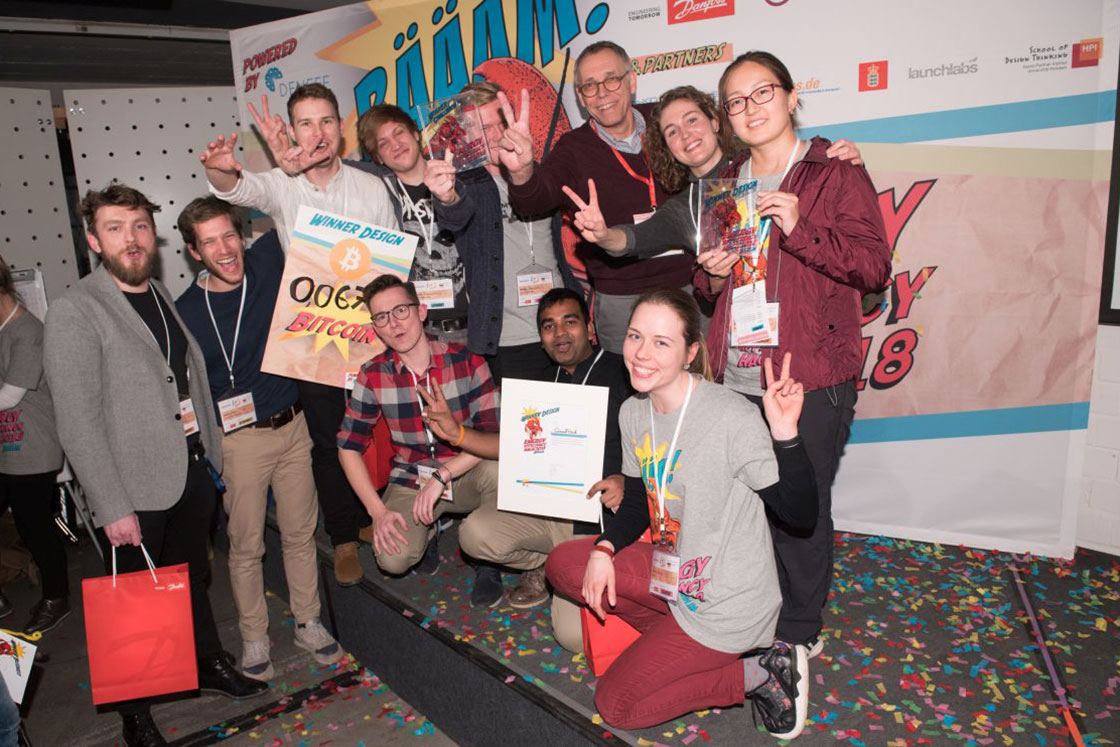 The Energy Efficiency Hackathon (EEHack) was held in Berlin on 18 and 19 February for the second time.
Over 180 students, start-ups and aspiring scientists from 18 European countries accepted the invitation of Deutsche Unternehmensinitiative Energieeffizienz (DENEFF) – the German Energy Efficiency Corporate Initiative to attend the event. In three challenges, each under the supervision of a company, the interdisciplinary teams worked late into the night to develop digital solutions in connection with the theme of energy efficiency. The challenge set by Danfoss was to develop the smart supermarket of the future.
'This year's Energy Efficiency Hackathon has demonstrated once again the close thematic links between digitalization and the energy transition,' declared Ole Møller-Jensen, President Danfoss Central Europe Region. 'We took part with the aim of allowing ourselves to be challenged and inspired by young people who think quite differently from us. The participants showed a whole lot of commitment, and did everything they could to present energy efficiency in an interesting way for companies and users. We on our side were able to put across to them what Danfoss has to offer and how exciting our projects are.'
Over 50 EEHack participants chose to tackle the Danfoss challenge for the smart supermarket of the future. Already today, 6500 smart supermarkets all over the world are regulating their heating and cooling consumption with the help of Danfoss technological solutions. On the basis of anonymized data from these supermarkets, the five teams taking part developed their own ideas. The prize went to a proposal from the Good Food team which was designed to help reduce food wastage. The idea consists in a sticker which registers data, and on which the color and/or price changes when the product approaches its sell-by date. Sensors could be used, it was suggested, as well as an ink that becomes visible over time.
'The possibilities of supporting connected supermarkets with the help of innovative technology are enormous,' says Nestor Avramov, Head of the IoT Platform at Danfoss. 'The Good Food team relied on tried and tested solutions, and demonstrated how much potential is to be found in them.' In coming months the young developers will have the opportunity of presenting their innovative idea to the responsible experts and managers at Danfoss.

For more information:
Julia Panzer
Director, Strategic Communication
Danfoss Cooling
Tel. +45 2937 9552
e-mail: julia.panzer@danfoss.com
Angelika Brandt Text & Konzept
Tel: +49 (0)40 38 56 92
e-mail: mail@angelikabrandt.de
Photo caption:
• EEHack 2018: Danfoss "Good Food"-Team with Ole Møller-Jensen, President Danfoss Central Europe Region (above)


About the Energy Efficiency Hackathon 2018 (EEHack)
How can energy saving in buildings and companies be further improved? This was the theme of Europe's biggest Energy Efficiency Hackathon (EEHack), which was held by Deutsche Unternehmensinitiative Energieeffizienz e. V. (DENEFF) – the German Energy Efficiency Corporate Initiative – on 18 and 19 February 2018 in Berlin-Kreuzberg for the second time. Around 180 students, start-ups and aspiring scientists from 18 European countries came together to face the challenges set by the three partner companies. True to its motto of 'Putting energy efficiency in first place', DENEFF functions as the mouthpiece of over 150 companies, including both start-ups and multinational enterprises like Bilfinger, Bosch, Danfoss, E.ON, Evonik, Grundfos, Ista, Knauf, Philips, Rockwool, Saint Gobain, Schneider Electric, SCHÜCO, Siemens, Sonepar, Velux, Veolia and Xella. EEhack2018 was supported by Deutsche Bundesstiftung Umwelt (DBU) – the German Federal Environmental Foundation. Other partners involved were Launchlabs, KIC InnoEnergy, ClimateKIC, HPI School of Design Thinking, eejobs.de, Greenbuzz and the Royal Danish Embassy in Berlin. Further information may be found at www.eehack.com.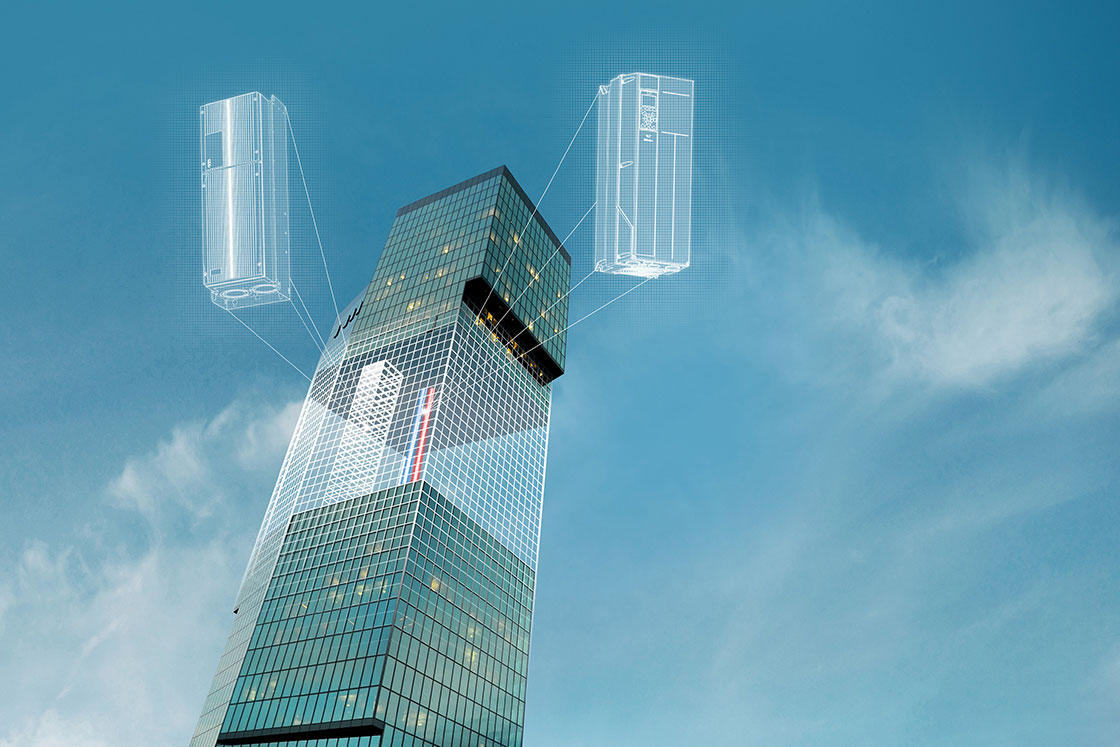 Engineering the world of Tomorrow
Danfoss engineers advanced technologies that enable us to build a better, smarter and more efficient tomorrow. In the world's growing cities, we ensure the supply of fresh food and optimal comfort in our homes and offices, while meeting the need for energy efficient infrastructure, connected systems and integrated renewable energy.
Our solutions are used in areas such as refrigeration, air conditioning, heating, motor control and mobile machinery.
Our innovative engineering dates back to 1933 and today Danfoss holds market-leading positions, employing more than 26,000 and serving customers in more than 100 countries. We are privately held by the founding family.