An official Danish business delegation accompanied by HRH Crown Princess Mary of Denmark, is in Finland today. The aim of the royal visit is to strengthen trade and export ties between Denmark and Finland, including those in the maritime industry. HRH Crown Princess Mary, who was accompanied by the Danish Minister of Environment and Food, Jakob Ellemann-Jensen, were welcomed by Helsinki's mayor, Jan Vapaavuori. During the visit, Danfoss presented its advanced maritime cleantech, which reduces CO2, NOx and Sulphur emissions.
There is considerable potential for increasing the trade between Denmark and Finland, not least when it comes to the shipping industry. Transport by waterway is on the rise and it is vital that technology be used to reduce pollution from CO2, NOx and Sulphur emissions. Danfoss offers technology to support emission reduction and better efficiency and presented this to the business delegation.
Jakob Ellemann-Jensen, Danish Minister of Environment and Food, said:
"I am proud that Danish companies are in a position to deliver world-class clean-tech. Danfoss is a prime example. Denmark and the Nordic countries are showcases for the rest of the world when it comes to advanced technologies that address the challenges of climate change. We must on no account lose this technological edge – so I am particularly pleased that the meeting in Helsinki gave us the opportunity to show how Danfoss technology can lower pollution from shipping."  
Danfoss' solutions for the maritime industry include frequency converters and electric motors, which play a key role in hybridization, electrification – hence in reducing CO2, NOx and Sulphur emissions. Many types of vessels, from small ferries to large ships, can exploit hybrid technology to achieve more efficiency and cleaner performance. The advantages are clear: reduced emissions, lower operational costs due to lower fuel consumption, lower maintenance costs in connection with diesel engines, greater safety and noise reductions.
Tuuli Sarvilinna, Danfoss Vice President:
"At Danfoss, we supply solutions for hybrid technology and full electrification to reduce emissions. Our products are deployed in all types of vessels, from merchant ships and fleets through cruise ships, to cargo and container ships. Our technology provides high levels of on-board safety and keeps land and water pollution at minimum levels. In the Nordic countries, we have already taken the first step towards using cleaner fuels such as liquid natural gas (LNG). The next step will be in the direction of fully electrified vessels. The way to achieve this is to invest in hybrid systems, to increase flexibility in the type of fuels used and to minimize the impact on the environment."
Besides hybridization and electrification of shipping, Danfoss delivers solutions that reduce e pollution in harbor areas.
Tuuli Sarvilinna, Danfoss Vice President:
"Vessels consume large amounts of diesel and emit large volumes of CO2, NOx and Sulphur when they are at port. If they turn off their generators, they save diesel, the air gets cleaner and there is less noise. Shore power supply systems are an attractive alternative to diesel generators and prevent pollution of the harbors."
Danfoss offers the necessary frequency converters for shore power supply solutions.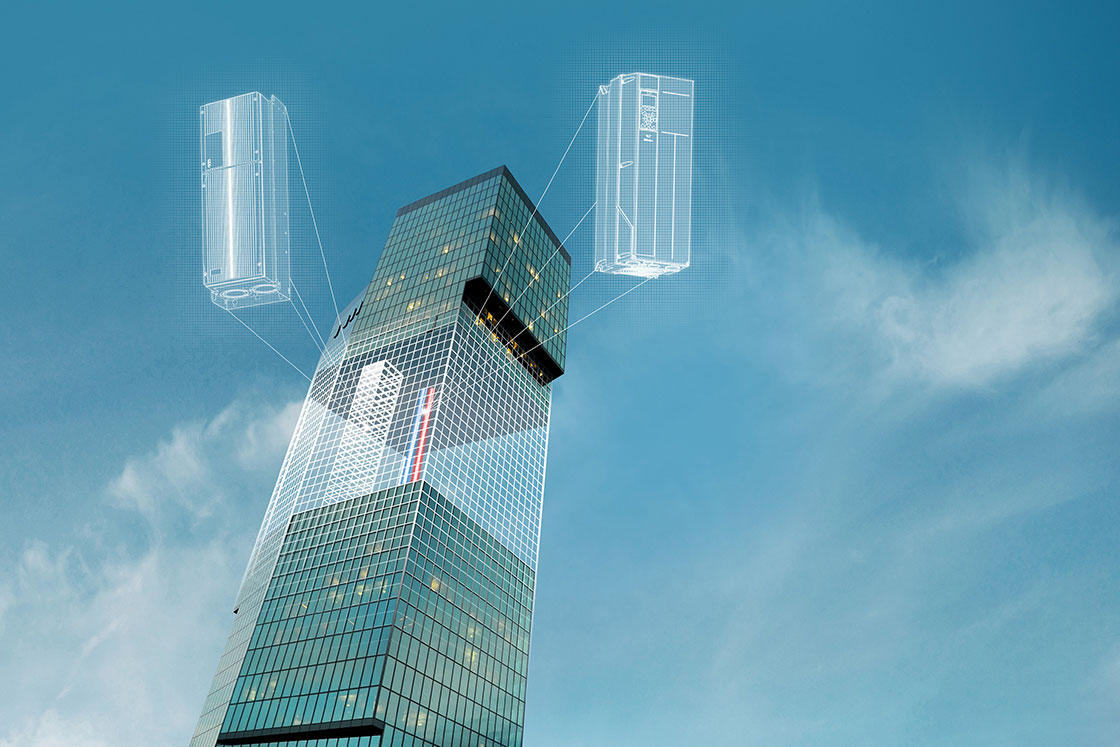 Engineering the world of Tomorrow
Danfoss engineers advanced technologies that enable us to build a better, smarter and more efficient tomorrow.  In the world's growing cities, we enable the supply of fresh food and optimal comfort in our homes and offices, while meeting the need for energy-efficient infrastructure, connected systems and integrated renewable energy. Our solutions are used in areas such as refrigeration, air conditioning, heating, motor control and mobile machinery. Our innovative engineering dates back to 1933 and today Danfoss holds market-leading positions, employing 27,000 and serving customers in more than 100 countries. We are privately held by the founding family.