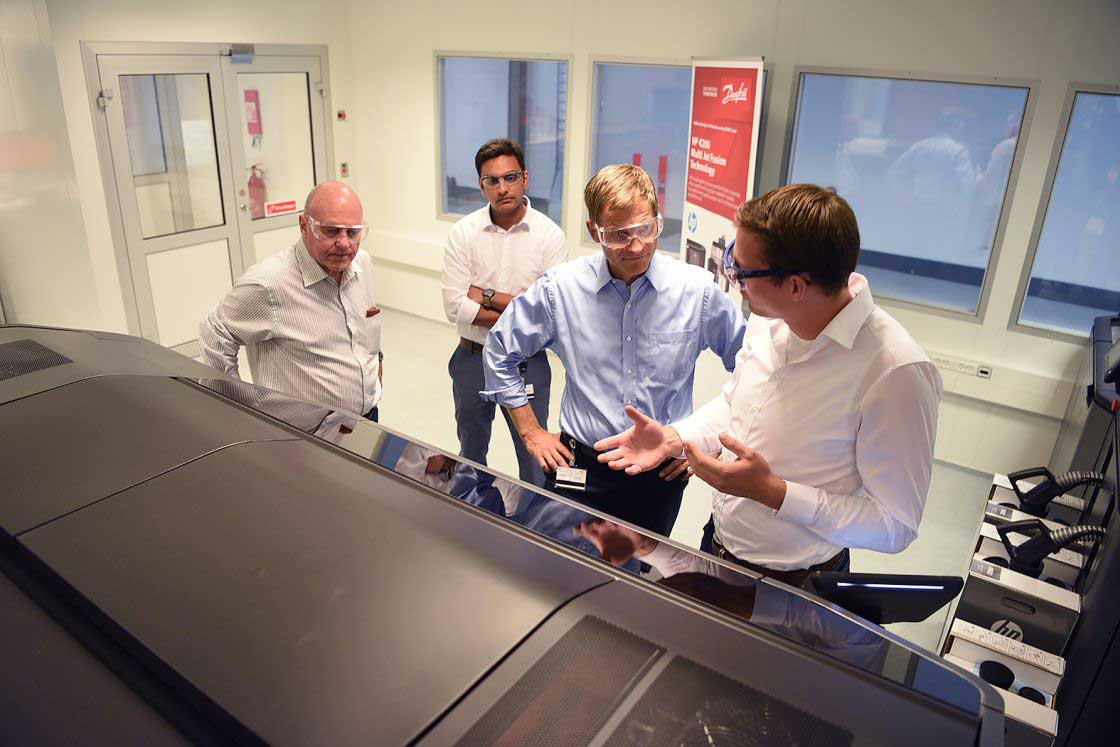 Photo caption:
Danfoss CEO Kim Fausing under his visit to the new Danfoss 3D printing center. 
Danfoss takes another giant leap into its digital transformation with the opening of the first of three new global centers for 3D printing technology. The center opens in Denmark on August 29 and similar facilities will follow in North America and Asia. 
The ambition is to be a digital frontrunner, and the company is now taking yet another big stride in one of the crucial areas of its digital transformation. 
August 29, Danfoss opens the first of three 3D printing centers worldwide. The first center is in Nordborg, Denmark, and it will give all in the different business areas in the EU an opportunity to have prototypes and components additively manufactured (3D printed) and to receive expert assistance.
In addition to this center, another center is underway in North America while a third has been planned in Asia.
The new 3D printing center has attracted major interest among employees from all Danfoss R&D departments and even before the official opening, the center already has a major project pipeline. 
Danfoss CEO Kim Fausing says that 3D printing is an important part of Danfoss' digital transformation, and he has major expectations of the many opportunities, which the technology opens up.
"We offer world-class knowhow and equipment, and I am looking forward to utilizing these new digital technologies to strengthen our offering to our customers. With this first of our ADM centers, we are taking another major leap forward," says Kim Fausing.
The ADM competence centers in Europe, North America and Asia will be spearheading the 3D printing part of Danfoss' digital transformation and are equipped with leading 3D printing technologies. The HP 4200 is the first of its kind to be installed at an end-user in Scandinavia. It is ten times faster than other powder based 3D printing technologies, and the technology will set a new standard in high-volume manufacturing. 
"These centers will help speed up our R&D and development processes and thus speed up time-to-market, optimize production efficiency, and allow us to engineer the products of tomorrow faster," says Danfoss Chief Tech Officer Andre Borouchaki. 
Facts about additive manufacturing:
Most conventional production methods are subtractive, and are basically about removing layers from the part until the required shape is obtained. 3D printing involves adding layers. Industry experts refer to this as additive manufacturing. This typically takes place by adding layer upon layer until the required shape appears. ADM materials include a wide range of thermoplastics and resins, as well as ceramics, metals, composites and concrete. 
For more information:
Danfoss Media Relations,
Phone. : +45 70 20 44 88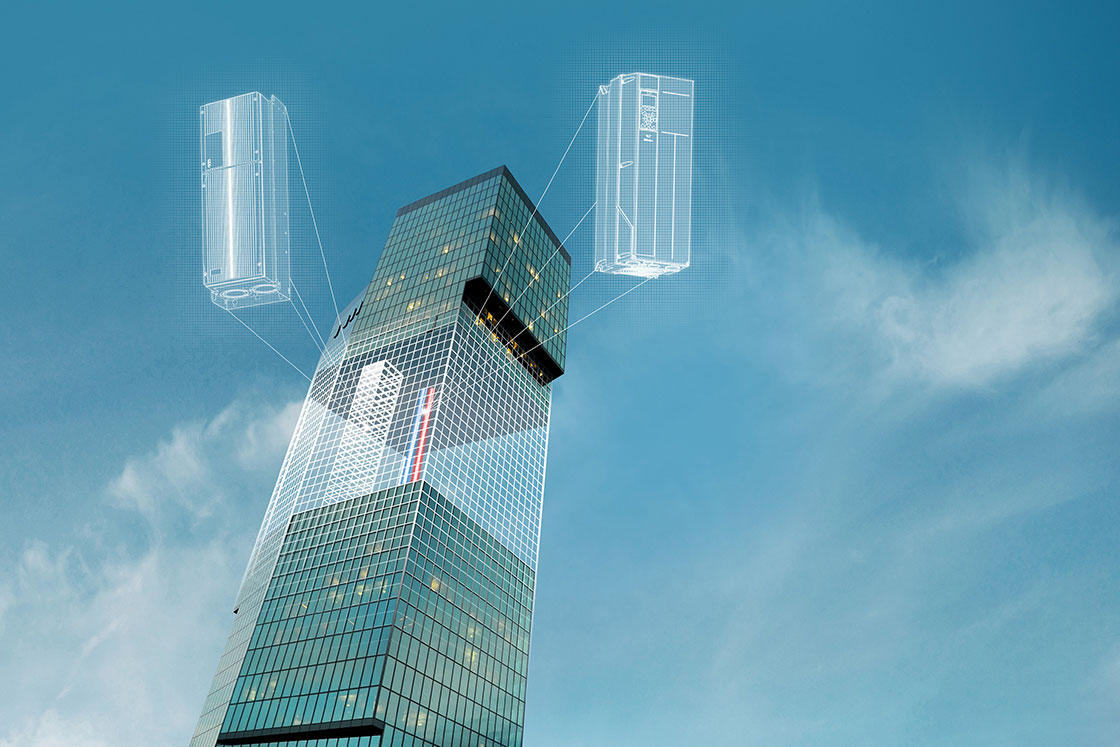 Engineering the world of Tomorrow
Danfoss engineers advanced technologies that enable us to build a better, smarter and more efficient tomorrow. In the world's growing cities, we ensure the supply of fresh food and optimal comfort in our homes and offices, while meeting the need for energy efficient infrastructure, connected systems and integrated renewable energy.
Our solutions are used in areas such as refrigeration, air conditioning, heating, motor control and mobile machinery.
Our innovative engineering dates back to 1933 and today Danfoss holds market-leading positions, employing more than 26,000 and serving customers in more than 100 countries. We are privately held by the founding family.