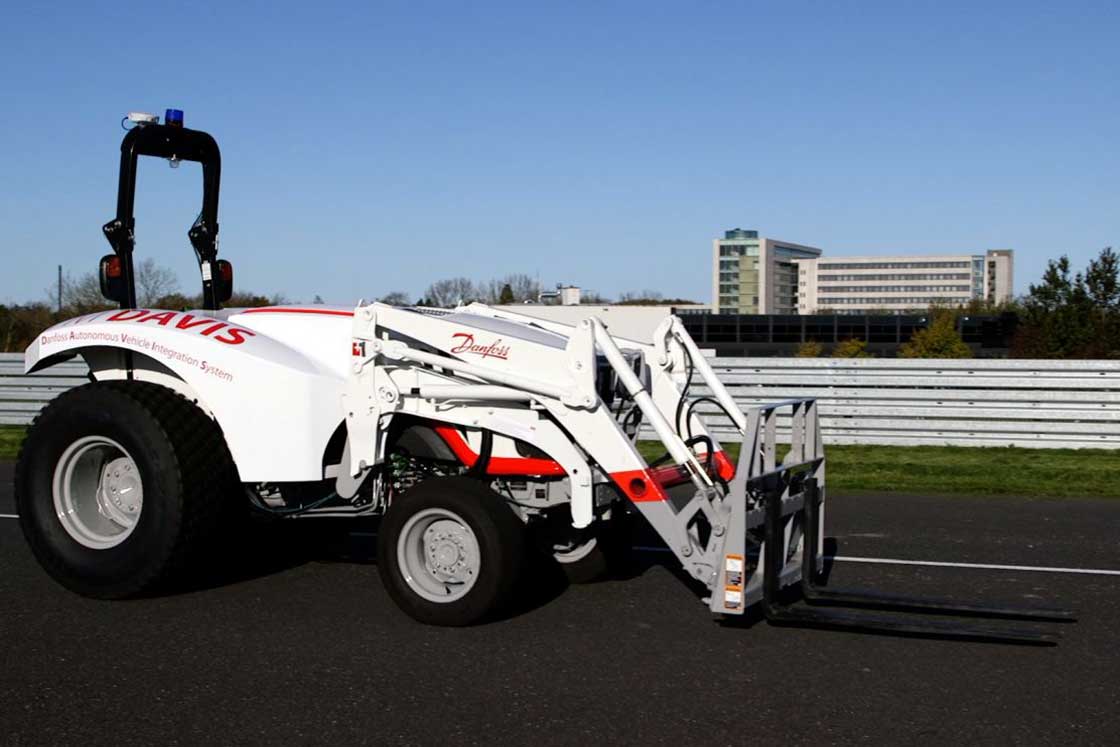 On Germany's Agritechnica, the world's leading fair for agricultural machinery, with more than 400,000 visitors, Danfoss launched its groundbreaking autonomous technology.
Leonardo da Vinci's 15th century self-propelled cart, initiated the race to build autonomous vehicles for a radically changing consumer world.
Autonomy technology is expected to influence every modern industry, and while the technology is developing, the demand for autonomous vehicles is set to grow. A request that will go off-highway, where Danfoss will have the answer.
Danfoss is always looking ahead to make sure our partners stay competitive, and we have been on the autonomous path for years. A path that still presents the entire market with great challenges – and solutions.
Our solution is called DAVIS.
The Danfoss Autonomous Vehicle Integration System (DAVIS) is our mission towards integrating autonomous functionalities into almost all kinds of off-highway vehicles.
"DAVIS is a solid example of our ability to handle fast-paced innovation and to integrate various technology platforms: hydraulics, electronics, sensors, and cloud-based command interfaces. Essentially, to have the necessary application knowledge within the industry.
We know that automated, driverless or self-driving vehicle technologies are starting to shape the future of industries worldwide. Our customers will be asking for autonomous machines – and we want to have a solid answer to their request," says Kim Fausing, CEO & President of Danfoss, and adds:
Danfoss invests massively in digitalization and new technologies, like DAVIS. We invest in the future, and to meet our customers' expectations and strengthen our market position including our ambition to stay on the right track within autonomous technology.
DAVIS offers technology demonstration for off-highway autonomous vehicles within six core areas:
Connectivity – with a cloud-based command interface used for controls and data analytics.
Path planning – global and local path planners to provide an intelligent drive plan.
Obstacle detection – object detection and avoidance to make the machine safe and effective.
Sensor fusion – advanced sensor-fusion algorithms to provide highly accurate machine location.
Intelligent control – smarter control algorithms meet the needs of manual and autonomous driving.
Flexibility – machine-agnostic platform is adaptable to multiple drive configurations.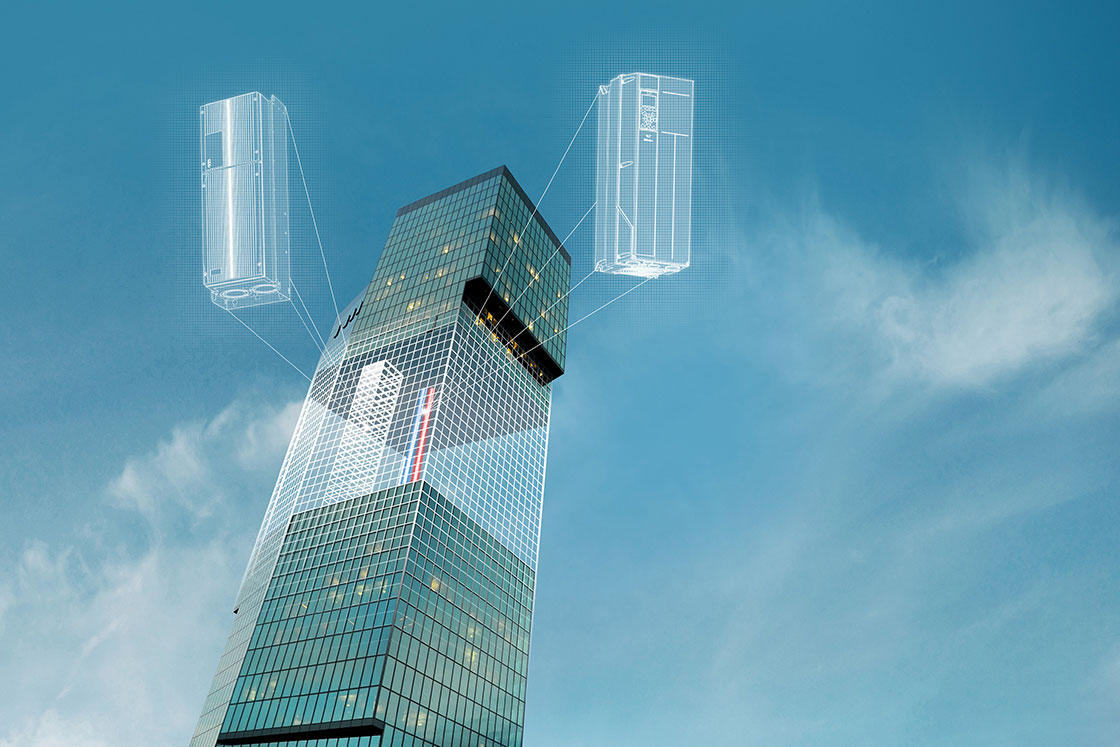 Engineering the world of Tomorrow
Danfoss engineers advanced technologies that enable us to build a better, smarter and more efficient tomorrow. In the world's growing cities, we ensure the supply of fresh food and optimal comfort in our homes and offices, while meeting the need for energy efficient infrastructure, connected systems and integrated renewable energy.
Our solutions are used in areas such as refrigeration, air conditioning, heating, motor control and mobile machinery.
Our innovative engineering dates back to 1933 and today Danfoss holds market-leading positions, employing more than 26,000 and serving customers in more than 100 countries. We are privately held by the founding family.