Once complete, Istanbul's new airport will have an annual passenger capacity of up to 200 million, making it the busiest airport ever. The magnitude of the airport provides enormous opportunity to implement energy efficient solutions. Danfoss' technologies will help make it happen.
Turkey has just opened its new airport in Istanbul. The airport will be able to handle 90 million passengers a year and can be expanded to accommodate as many as 200 million. It will then become the biggest airport in the world. With more than 300 destinations and a total hire of 1.5 million people, once it is fully operational, the Istanbul Airport places itself on a whole new level.
The airport's roof covers an area of 450,000 square meters, which equals the Colosseum in Rome 23 times. And the terminal facade covers an area of 500,000 square meters. This makes the potential for implementing energy efficient solutions huge.
The main terminal building of Istanbul Airport, the state guest house, the mosque and the ATC tower are designed according to LEED (Leadership in Energy and Environmental Design) certification. In this context, it will promote energy efficiency. Danfoss was brought in for the task, took a one-company approach and contributed with best-in-class products.
"The Istanbul Airport project is a great example of unifying Danfoss' strengths. The main differentiator was gaining customer's trust. Despite a quite demanding and complex technical specification that was almost impossible to cover with off-the shelf products, Danfoss Drives and Heating teams came up with creative solutions to help our customer in fulfilling the technical needs of the project," says Emre Gören, General Manager of Danfoss Turkey.
Elevating efficiency and safety
Danfoss' delivery to minimize the airport's energy consumption includes 14,000 control valves for heating and cooling applications. In addition, a range of other Danfoss Heating products and Danfoss Drives products are specified for the terminal building, the tower, the support building, the service center, and the data center buildings. Danfoss products such as motorized valves, thermal balancing valves, and thermostatic radiator valves are also preferred in these buildings.
Thanks to the control valves operating with 100% of the capacity, excellent comfort can be achieved as well as realizing savings of 20% to 50% annually in operating costs on heating and cooling. This is largely due to the lowering of the pump energy consumption. In the enormous roof of the terminal building, 51,000 meter DEVI Snow 30T units for snow and ice prevention and 10,000 meter DEVI Flex 10T for pipe heating will be installed to reduce the snow load on the roof, maximizing building safety.
"More than 1,800 Danfoss VLT® HVAC drives and VLT® AQUA drives are installed in the completed part of the project. Thanks to AC drives, 30% energy savings are envisaged per year. With the best cost of ownership, the AC drive investment will reduce energy costs by 130,000 EUR, with a payback time of 18 months," says Göksel Kurt, System Sales Engineer, Danfoss Drives.
In addition to the completed buildings, Danfoss continues negotiations to supply to the construction of the duty-free area, hotel, mosque, state guest house, and THY buildings.
Read more about the Airport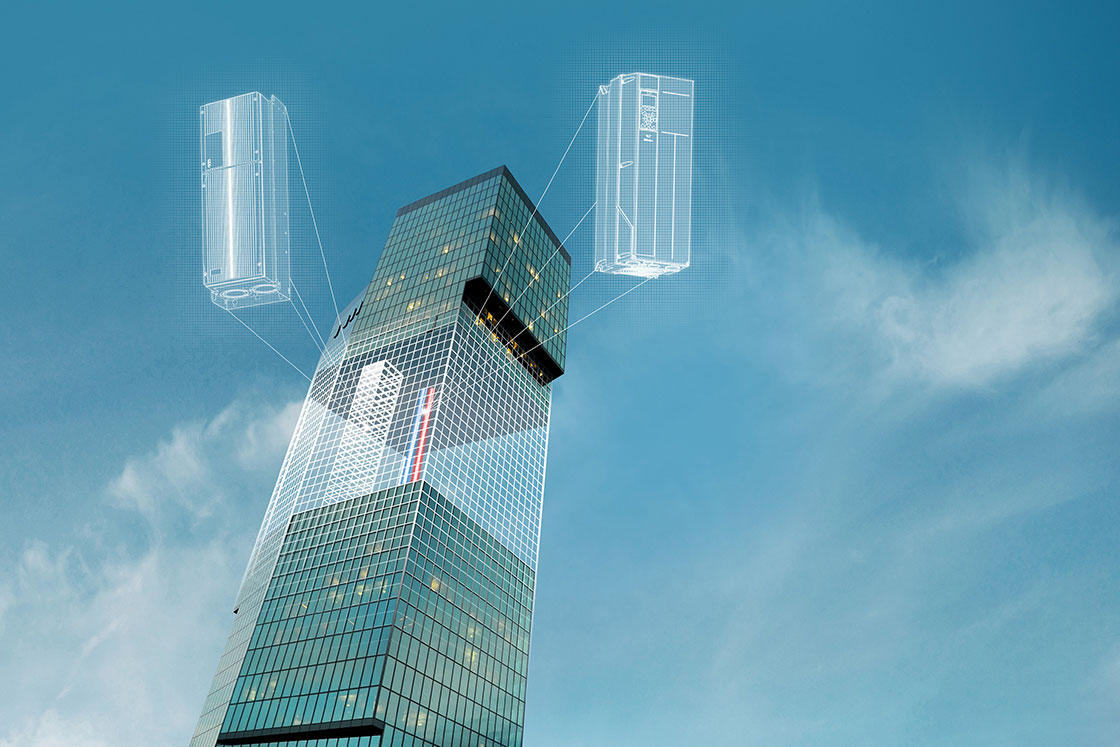 Engineering the world of Tomorrow
Danfoss engineers advanced technologies that enable us to build a better, smarter and more efficient tomorrow. In the world's growing cities, we ensure the supply of fresh food and optimal comfort in our homes and offices, while meeting the need for energy efficient infrastructure, connected systems and integrated renewable energy.
Our solutions are used in areas such as refrigeration, air conditioning, heating, motor control and mobile machinery.
Our innovative engineering dates back to 1933 and today Danfoss holds market-leading positions, employing more than 26,000 and serving customers in more than 100 countries. We are privately held by the founding family.