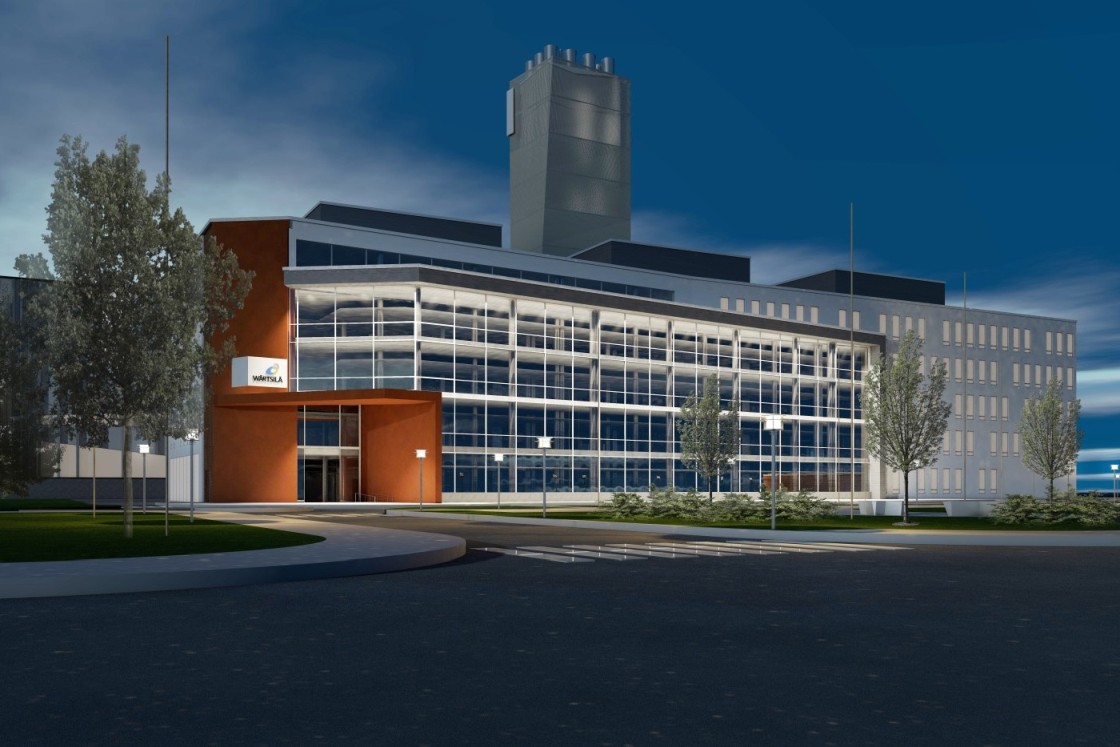 Vaasa, Finland-based Danfoss Drives and other Danfoss business segments will supply the technology company Wärtsilä's research, product development and production center Smart Technology Hub with a significant number of AC drives and other products. Wärtsilä's Smart Technology Hub will be completed in Vaskiluoto, Vaasa next year.
In all, 192 pieces of Danfoss new-generation AC drives with a total power of 32 megawatts will be delivered from the Danfoss Vaasa factory to Wärtsilä's testing area for products and solutions. In addition, the delivery includes VACON AC drives for various building automation applications, as well as other building automation products from Danfoss' other business segments. As Wärtsilä's technology partner, Danfoss is co-designing and delivering systems for the new testing area.
"This is a unique opportunity for Danfoss and in particular for us at Danfoss Drives in Vaasa to intensify our cooperation with Wärtsilä. We will be in an increasingly close dialogue with Wärtsilä's research and product development in the future, and in this way, we will be able to help one another with different business opportunities. In addition, Danfoss' customers will also be able to visit currently one of the most modern testing labs in the Smart Technology Hub," says Markus Forma, Global Key Account Manager for Wärtsilä at Danfoss Drives.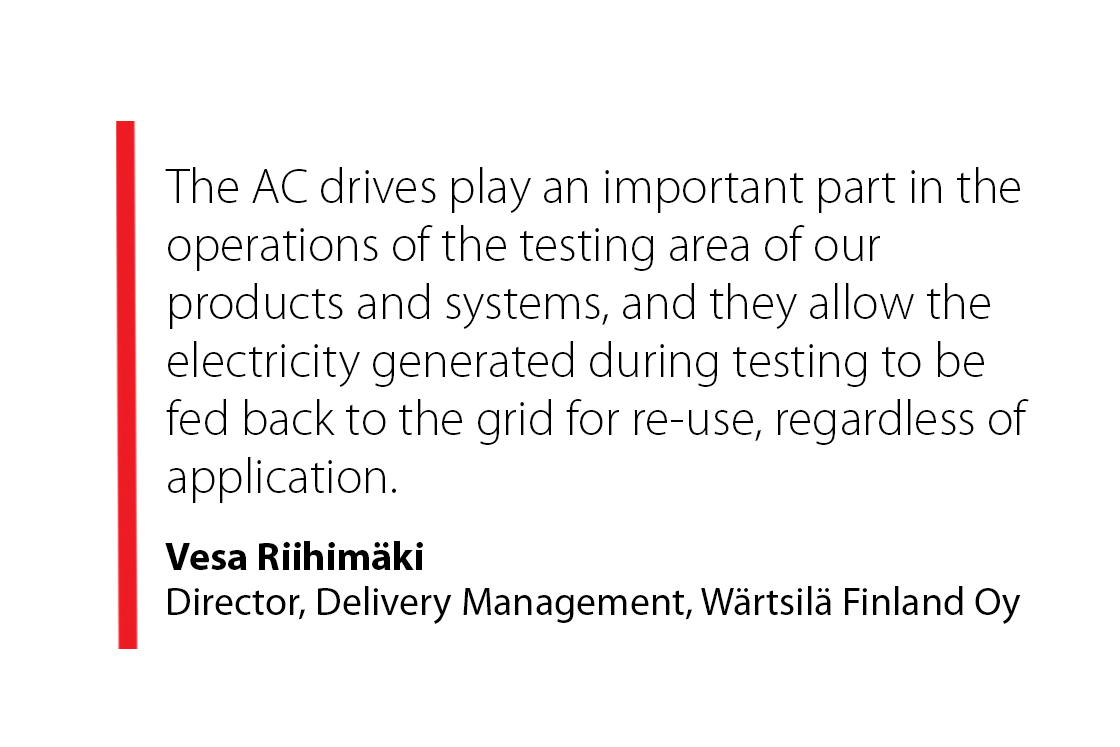 "The AC drives play an important part in the operations of the testing area of our products and systems, and they allow the electricity generated during testing to be fed back to the grid for re-use, regardless of application. This is why we appreciate that Danfoss is a member of our partner network, and we can further deepen our collaboration. We have chosen as technology partners for the Smart Technology Hub such players that can bring the best products and solutions in use to our technology hub. At the same time, we will create a mutually beneficial agile and integrated ecosystem for the development and deployment of solutions in the marine and energy industries," says Vesa Riihimäki, Director, Delivery Management, Wärtsilä Finland Oy.
Wärtsilä's total investment in the Smart Technology Hub will amount to more than 230 million euros. The progress of the project and the building-up of the ecosystem around it can be followed on the website https://www.smarttechnologyhub.com.
For more information:
Markus Forma, Global Key Account Manager for Wärtsilä, Danfoss Drives, phone 040 8371 433, markus.forma@danfoss.com
Vesa Riihimäki, Director, Delivery Management, Wärtsilä Finland Oy, phone 010 709 2964, vesa.riihimaki@wartsila.com
Wärtsilä in brief
Wärtsilä is a global leader in smart technologies and complete lifecycle solutions for the marine and energy markets. By emphasizing sustainable innovation, total efficiency and data analytics, Wärtsilä maximizes the environmental and economic performance of the vessels and power plants of its customers. In 2019, Wärtsilä's net sales totaled EUR 5.2 billion with approximately 19,000 employees. The company has operations in over 200 locations in more than 80 countries around the world. Wärtsilä is listed on Nasdaq Helsinki. www.wartsila.com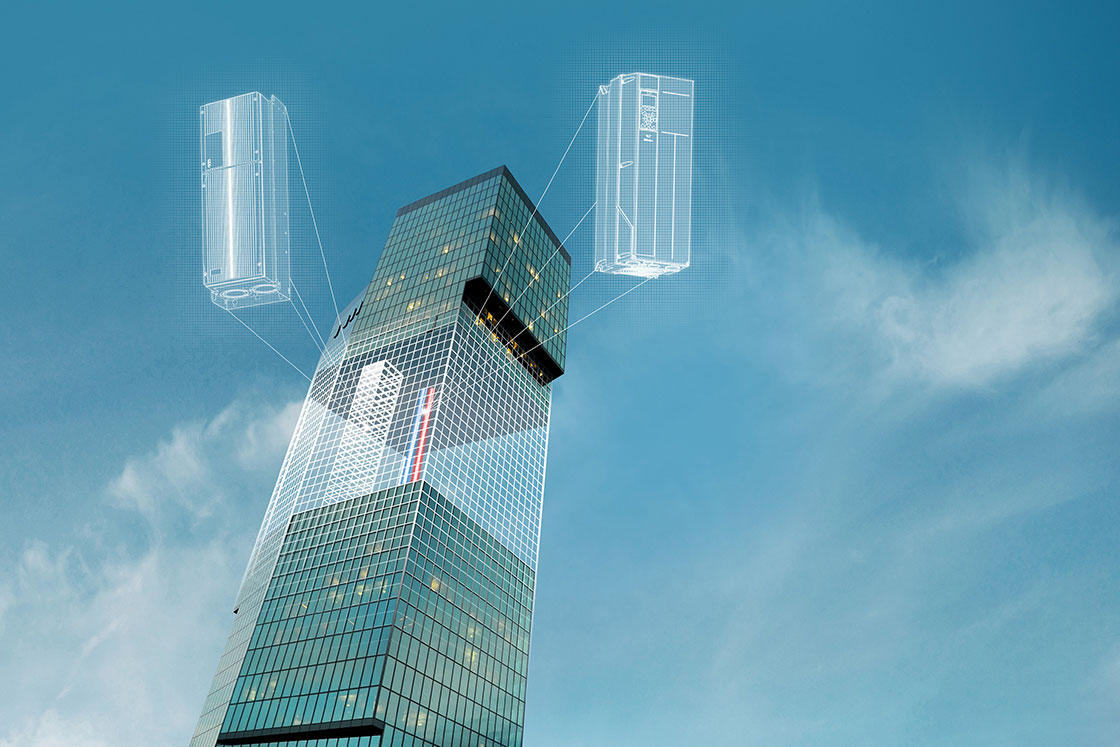 Engineering the world of Tomorrow
Danfoss engineers advanced technologies that enable us to build a better, smarter and more efficient tomorrow. In the world's growing cities, we ensure the supply of fresh food and optimal comfort in our homes and offices, while meeting the need for energy efficient infrastructure, connected systems and integrated renewable energy.
Our solutions are used in areas such as refrigeration, air conditioning, heating, motor control and mobile machinery.
Our innovative engineering dates back to 1933 and today Danfoss holds market-leading positions, employing more than 28,000 and serving customers in more than 100 countries. We are privately held by the founding family.