Anshan, Liaoning – Danfoss, the world's leading district heating solution provider, announced the inauguration of its flagship district heating facility in Anshan, Liaoning Province, with the witness of Lars Christian Lilleholt, Danish Minister of Energy, Utilities and Climate, Zhao Aijun, Mayor of the City of Anshan, and A. Carsten Damsgaard, Ambassador of Denmark to China, companied by Kim Fausing, President of Danfoss Group, and other Danfoss executives. Boasting of the company's most advanced R&D and manufacturing equipment and industry renowned experts, the new plant better positions Danfoss to support China's heating reform under its "Energy Revolution" endeavor, and ultimately to help build a "Beautiful China".
"For more than a century, Denmark has developed and championed district heating solutions. District heating is one of the cornerstones of Denmark's green transition and it is one of the key areas of cooperation between Denmark and China. I am extremely pleased to see that Danfoss is bringing its most innovative technology to China in order to contribute to the continued green transition of China's heating sector." said Lars Christian Lilleholt, Danish Minister of Energy, Utilities and Climate, at the inauguration ceremony.
With an investment of 170 million RMB, the new facility consists of production lines dedicated to core district heating products, such as control valves, station, HEX, and a lab manned with Danfoss' leading scientists. The new facility will expand Danfoss' Anshan Campus by 5 times, with an expected annual output values of 200million RMB.
"We are pleased to see that Danfoss is introducing world-class district heating technology and facility to Anshan, and we welcome continued investment by Danfoss and other Danish companies," said Mayor Zhao Aijun. "We'd like to see that the flagship facility will be second to none in the industry, which will not only better support Danfoss' business development in China, but also make Liaoning an innovation center for district heating industry."
The products manufactured in this new facility is tailored to support China's heating reform toward a direction that all heat consumptions are controllable and measurable across the heat chain that will eventually help China address the challenges not only in heating industry, but on a larger scale, the environmental and energy challenges China is facing.
"The enormous development Danfoss has experienced in China, including Liaoning could not have happened without the support from the government. With this new facility ready, our Anshan Campus has grown to be a global base for our heating product manufacturing and research," said Kim Fausing, President of Danfoss Group.
 "In 2017, Danfoss achieved a record-high 30% growth in China, contributing 1/3 to the Group's overall growth. China is now virtually our second largest market. As green development plans continue to roll out in China, greater market potentials will be unleashed for our energy efficiency solutions, which makes us even more confident in our future in China," Kim Fausing added.
On June 7, a MoU was signed between Anshan Heating Group and Danfoss, under which the two Parties shall build demonstration district heating projects by upgrading existing infrastructure with reference to the proven Danish experiences, in order to improve energy efficiency, and to make the heating system intelligent and digitalized. The cooperation is a clear sign that the Danish district heating solutions pioneered by Danfoss has been fully recognized. The ensuing projects will yield far-reaching values for China's heating reform.
As a global leader in district heating technology, Danfoss has accumulated abundant first-hand case experiences worldwide. Over the last 20 years, Danfoss has gained deep insight on China's heating industry, based on which Danfoss believes high-efficiency district heating is key to help China address such challenges as air pollutions, energy shortages, among many others as the country is striving for a sustainable and high-quality growth. As the only holistic solution provider across the whole heat chain in the world, Danfoss holds the perfect key to meet China's challenging demands in heating. Danfoss' district heating solution with outstanding performance in full-range energy metering, hydraulic dynamic balancing, automatic control, and AI-based operation/management, which has been proven by numerous cases in developed markets and recognized by international organizations such as UNEP, now stands ready as China reforms its heating systems for a most sustainable and green future.
In the District Energy in Cities Report by UN Environment in 2015, Benxi and Anshan cases, in which Danfoss played an instrumental role, were selected to exemplify how cities should transit to sustainable heating by efficient district heating solutions. In the Benxi case, for example, after one year, 15% of the city was supplied with surplus heat, and by 2020 half the city will be covered by district heating. The results are positive and far-reaching: over 198,000 tons of coal saved for the city each year, heating company starting profiting first year after project implementation, and efficiency greatly improved, making it a classic case in district heating industry.
For more information:
Ken, Xiao Qiang
010 – 8535 2307
+86 139 1199 6037
xiaoqiang@danfoss.com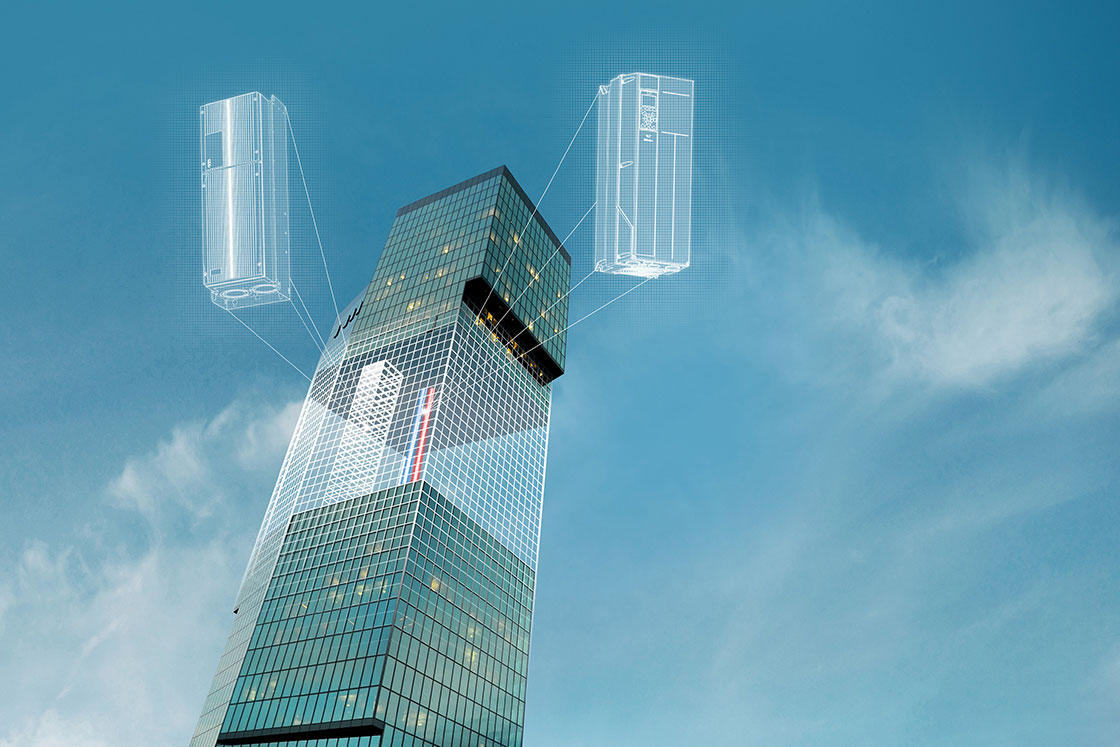 Engineering the world of Tomorrow
Danfoss engineers advanced technologies that enable us to build a better, smarter and more efficient tomorrow. In the world's growing cities, we ensure the supply of fresh food and optimal comfort in our homes and offices, while meeting the need for energy efficient infrastructure, connected systems and integrated renewable energy.
Our solutions are used in areas such as refrigeration, air conditioning, heating, motor control and mobile machinery.
Our innovative engineering dates back to 1933 and today Danfoss holds market-leading positions, employing 27,000 and serving customers in more than 100 countries. We are privately held by the founding family.