Today, Danfoss A/S and Sauer-Danfoss released the following announcement:
" Danfoss A/S and Sauer-Danfoss Sign Definitive Merger Agreement
Danfoss A/S To Acquire Remainder Of Sauer-Danfoss For $58.50 Per Share In Cash
Danfoss To Commence Tender Offer For 24.4% Of Sauer-Danfoss It Does Not Already Own
Sauer-Danfoss Declares First Quarter Dividend Of $0.35 Per Share
Nordborg, Denmark, and Ames, Iowa, March 1, 2013 --Danfoss A/S ("Danfoss") and Sauer-Danfoss Inc. (NYSE: SHS) today jointly announced a definitive merger agreement for Danfoss to acquire the 24.4% of Sauer-Danfoss common shares not already owned by Danfoss and its affiliates for $58.50 per share in cash. The $58.50 per share price represents a 48.6% premium to the closing price of Sauer-Danfoss shares on November 27, 2012, the day prior to the announcement of the Danfoss proposal, a 19.4% increase from the $49.00 per share proposal made by Danfoss on November 28, 2012 and a 5.3% premium to the highest trading price of Sauer-Danfoss shares for the 52-week period prior to the announcement of the Danfoss proposal. In addition, the Board of Sauer-Danfoss has declared a dividend for the first quarter of 2013 in which stockholders of record as of March 15, 2013 will receive a cash dividend of $0.35 per share payable on March 29, 2013.
The Sauer-Danfoss Board approved the transaction based on the unanimous recommendation of a Special Committee of the Board made up solely of independent directors. The Special Committee undertook a deliberate and comprehensive negotiation with Danfoss to achieve a highly attractive cash offer for stockholders that factored in Sauer-Danfoss' prospects as well as the current economic environment. The Special Committee, advised by its independent financial advisor, Lazard, and its independent legal advisor, Kirkland & Ellis LLP, concluded the offer is fair to, and in the best interests of, the public minority stockholders of Sauer-Danfoss.
Jorgen M. Clausen, Chairman of Danfoss A/S, said, "We are pleased to have reached an agreement with the Special Committee on the terms of this transaction. We believe this transaction represents a very attractive premium to the Sauer-Danfoss stockholders and full and fair value for the company. This transaction reflects our confidence in Sauer-Danfoss and its management team as well as our commitment to the business and its long-term success."
Steven H. Wood, Chairman of the Special Committee of the Sauer-Danfoss Board, said, "Following a thorough review process, assisted by our independent financial and legal advisors, the Special Committee has concluded that the Danfoss offer is fair to, and in the best interests of, the minority stockholders and we recommend they tender their shares into the offer."
Under the terms of the agreement, Danfoss will commence a tender offer at $58.50 per Sauer-Danfoss share within 10 business days. The tender offer will be conditioned upon, among other things, the tender of a majority of the 24.4% of Sauer-Danfoss shares owned by the public minority stockholders. If, following the tender offer, Danfoss owns at least 90% of the outstanding shares as a result of its current shareholdings, shares tendered in the tender offer and the issuance of new shares by Sauer-Danfoss pursuant to a "top up" provision in the merger agreement between the parties that would go into effect only following a successful tender offer, Danfoss intends to cause Sauer-Danfoss to enter into a short-form merger as soon as reasonably practicable thereafter in which shares not tendered in the tender offer would be converted into the right to receive $58.50 per share in cash without interest.
The transaction does not require antitrust approval and is expected to close in the second quarter of 2013 subject to satisfaction of the tender offer conditions and customary closing conditions.
Citi is serving as financial advisor to Danfoss and Cleary Gottlieb Steen & Hamilton LLP is serving as its legal counsel. Lazard is serving as financial advisor to the Special Committee of the Board of Directors of Sauer-Danfoss and Kirkland & Ellis LLP is serving as its legal counsel.
About Danfoss (www.danfoss.com)
Danfoss is one of the largest industrial companies in Denmark. The global group is a leader within research, development and production, sales and service of mechanical and electronic components for several industries. Danfoss has a large ownership share in one of the world's leading manufacturers and suppliers of mobile hydraulics, Sauer-Danfoss. Danfoss seeks to obtain its goals with a minimal consumption of raw materials and energy, the least possible impact on its surroundings and the most efficient use of resources. Danfoss has a long tradition for a social responsibility towards both employees and the surrounding environment.
About Sauer-Danfoss (www.sauer-danfoss.com)
Sauer-Danfoss is a worldwide leader in the design, manufacture, and sale of engineered hydraulic and electronic systems and components for use primarily in applications of mobile equipment. Sauer-Danfoss, with 2012 revenues of approximately $1.9 billion, has sales, manufacturing, and engineering capabilities in Europe, the Americas, and the Asia-Pacific region.
Forward-Looking Statements
Certain statements contained in this press release may constitute forward-looking statements within the meaning of Section 27A of the Securities Act of 1933 and Section 21E of the Securities Exchange Act of 1934. Such forward-looking statements are subject to certain risks, uncertainties and assumptions, and typically can be identified by the use of words such as "will," "expect," "estimate," "anticipate," "forecast," "plan," "believe" and similar terms. Although Sauer-Danfoss believes that its expectations are reasonable, it can give no assurance that these expectations will prove to have been correct, and actual results may vary materially.
There can be no assurance that Danfoss' proposed acquisition of the outstanding shares of Sauer-Danfoss that it does not already own will occur as currently contemplated, or at all. Additional risks and uncertainties relating to the proposed transaction include, but are not limited to, uncertainties as to the satisfaction of the closing conditions to the tender offer and the merger, including satisfaction of the minimum tender condition, and the respective parties' performance of their obligations under the merger agreement.
Sauer-Danfoss undertakes no obligation to update or revise any forward-looking statements, whether as a result of new information, future events or otherwise. The foregoing review of factors that could cause Sauer-Danfoss' actual results to differ materially from those contemplated in the forward-looking statements included in this press release should be considered in connection with information regarding risks and uncertainties that may affect Sauer-Danfoss' future results included in Sauer-Danfoss' filings with the SEC at www.sec.gov.
Additional Information
The tender offer described in this press release has not yet been commenced. This press release and the description contained herein is neither an offer to purchase nor a solicitation of an offer to sell shares of Sauer-Danfoss. At the time a tender offer is commenced, Danfoss and its wholly owned subsidiary, Danfoss Acquisition, Inc., will file a Tender Offer Statement on Schedule TO containing an offer to purchase, a form of letter of transmittal and other documents relating to the tender offer, and Sauer-Danfoss will file a solicitation/recommendation statement on Schedule 14D-9 relating to the tender offer. These documents will contain important information about the tender offer, and stockholders of Sauer-Danfoss are urged to read them carefully when they become available. Stockholders of Sauer-Danfoss will be able to obtain a free copy of these documents (when they become available) and other documents filed by Sauer-Danfoss, Danfoss or Danfoss Acquisition, Inc. with the United States Securities and Exchange Commission at the website maintained by the SEC at www.sec.gov. In addition, stockholders will be able to obtain a free copy of these documents (when they become available) by calling MacKenzie Partners, Inc., the information agent for the tender offer, at 212-929-5500."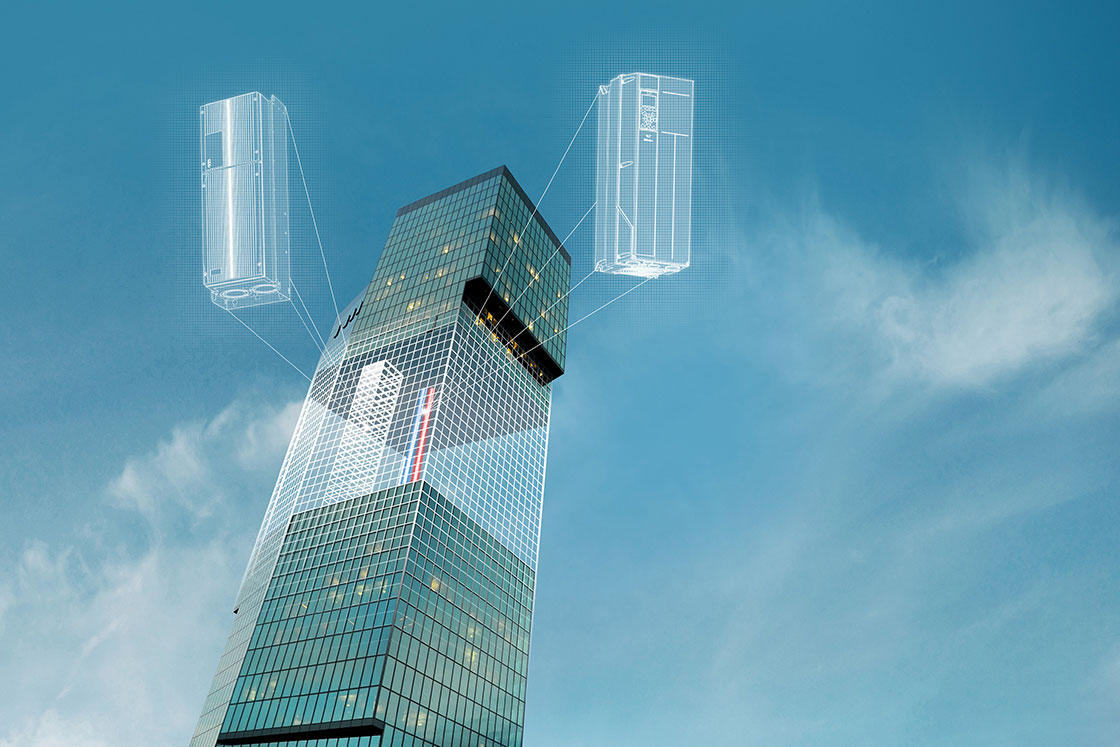 Engineering the world of Tomorrow
Danfoss engineers advanced technologies that enable us to build a better, smarter and more efficient tomorrow. In the world's growing cities, we ensure the supply of fresh food and optimal comfort in our homes and offices, while meeting the need for energy efficient infrastructure, connected systems and integrated renewable energy.
Our solutions are used in areas such as refrigeration, air conditioning, heating, motor control and mobile machinery.
Our innovative engineering dates back to 1933 and today Danfoss holds market-leading positions, employing more than 26,000 and serving customers in more than 100 countries. We are privately held by the founding family.