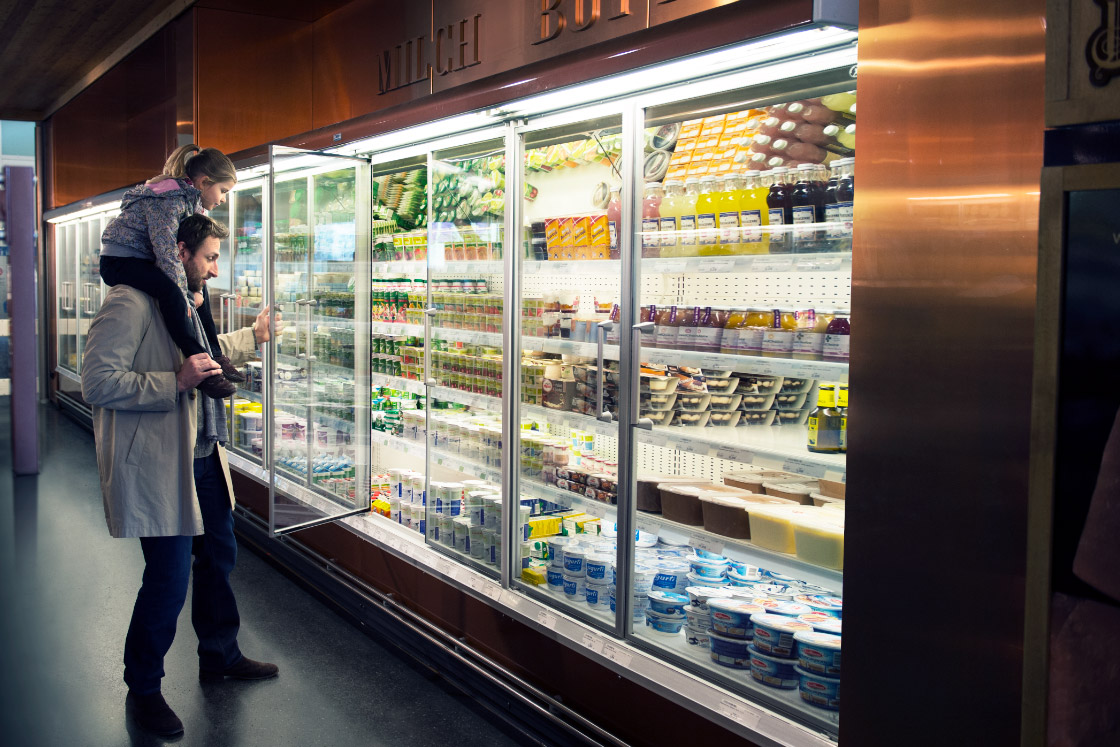 Danfoss has entered a partnership with Ohmia Retail International AS and established a joint company in Sweden called Ohmia Retail Sweden AB to complement its current offering to the food retail customers in Sweden.
Together, Danfoss and Ohmia Retail will offer the food retail market accelerated access to the latest, most energy-efficient refrigeration systems and optimized operations. By offering a monthly subscription-based service, the venture will prevent high upfront costs for customers and include a performance guarantee which covers energy consumption, operational reliability, and operating costs.
"All-in-one" service solution for energy efficiency
Ohmia Retail has built tremendous success in the Norwegian market with their solutions. Now with this joint venture up and running, Ohmia Retail and Danfoss will scale these solutions and make the benefits available to customers all over Northern Europe.
With "Refrigeration as a Service" customers enjoy a full turn-key solution that covers the entire lifecycle of the refrigeration equipment, including "worry-free" maintenance to ensure ongoing reliability. By avoiding high upfront costs, this service enables supermarkets to transition faster to the most energy-efficient technology and natural refrigerants, reducing contributions to climate change.
A well-suited match
The highly experienced Ohmia Retail team will run the operations of the program, including store designs, energy/engineering consulting, and project management. Danfoss will be a minority shareholder in the joint venture and will provide refrigeration components (via the established OEMs and contractors), loT connectivity, and the Danfoss Alsense™ Platform which is the software for monitoring energy use of supermarkets.
Alsense™ provides insights and recommendations backed by real-time data, helping supermarket managers optimize their refrigeration, HVAC and other assets more efficiently and reduce expenses related to energy costs and food waste.
"We are excited to join forces with Danfoss and to leverage their network and expertise and as a manufacturer of important quality components," says Tarje Holskil, Executive Vice President, Marketing and Business Development TrønderEnergi. "With its market position in this sector and global presence, Danfoss is an ideal partner for Ohmia Retail. We look forward to starting up and are convinced that together we will create a success story."
"We are incredibly proud and happy to partner with Ohmia Retail. They offer very innovative services that give customers a "worry-free" transition to the best-in-class refrigeration systems - helping them reduce energy consumption and costs," adds Tuuli Sarvilinna, Senior Vice President, Electronic Controllers, and Services, Danfoss Climate Solution. "It's a perfect match to combine the strengths of Danfoss controls and loT services with Ohmia Retail's proven project management and store operation capabilities".
Ohmia Retail Sweden AB is established with headquarters in central Stockholm and will be fully operational from March 1, 2022.
For further information, contact Kjetil Larsen on telephone +47 982 08 459 or email kjetil.larsen@ohmiaretail.no.

More information and developments will be continuously updated here: https://www.ohmiaretail.no/ and in our food retail section.