"We are the first generation to feel the impact of climate change, and the last generation that can do something about it."Those were the words of President Barack Obama when he addressed the delegates at COP21 climate change conference in Paris in 2015.
On November 4, 2016 - a year after the historic negotiations and decisions in the French capital, the Paris Agreement has entered into force.
It is a major milestone for countries, cities and companies. The next question must be how to translate this agreement into an actionable timeline.
At COP21 we saw overwhelming interest from the business sector. Thanks to the French government the role of business was clear: It is important for policy makers to see that climate leadership makes good business sense. What is good for the climate is good for business as well.
I want to take stock of the first year after COP21 from a business perspective. We can definitely say that the Paris Agreement raised the bar for businesses' ambitions to achieve a low-carbon future. All market players know that we need to transition. There is a sense of urgency. Our social and economic platform is burning. And all of a sudden, energy efficiency is not about tightening the belt anymore; energy efficiency is an opportunity for countries, cities, and companies.
Countries submitted national commitments just before the COP21, outlining their contributions to delivering on the Paris Agreement. For companies, the commitments should be interpreted as 161 potential business cases on a global scale. The majority of countries mentioned energy efficiency in their commitments, and many of them also deployment of district heating. This is a business opportunity to push future-proof technology that can help us to alleviate the carbon lock-in of today.
We need to steer into a low-carbon trajectory of tomorrow. To use an age-old business adage, it is time now to put our money where our mouth is. The International Energy Agency's Energy Efficiency Market Report 2016 states that it is becoming increasingly clear that energy efficiency needs to be central in energy policies around the world.
Luckily, COP22 is the COP of Action. To seize the huge potential of energy efficiency, the key word here is policy action - on a global, national and regional scale and for cities, politicians and companies. To obtain smart, integrated energy systems we need to focus on actions on both the demand side and the supply side.
On the supply side, a fantastic solution is district energy. District energy can reduce primary energy by 40 to 80% compared to conventional heat and electricity generation. Yet district energy only accounts for 12-14% of the European heat demand.
Denmark shows that a decoupling of growth and energy use is possible through district energy. District energy supplies around 63% of all households in Denmark. In Copenhagen up to 98% are connected.
Today, nearly 98% of all energy we use in the process of production is wasted, rather than being converted into useful services and products. Keeping this in mind, it is interesting to note that doubling energy productivity in the US alone over the next 13 years will save US$327 billion annually in energy costs, create 1.3 million jobs, and reducing CO2 emissions by 33%. These savings—and jobs—are real, tangible benefits that will boost the global economy while making significant strides in meeting our joint climate change goals.
At COP22, we look forward to a matchmaking of existing technology and solutions with country commitments. We will participate with Nordic businesses at the Nordic Business Pavilion in the green zone. Civil society and private sector will showcase what we have worked on with countries and cities over the past year. I invite you to join us at the Nordic Business Pavilion during COP22 to explore what we can do if we work together.
Visit the State of Green COP22 Agenda: http://stateofgreen.com/COP22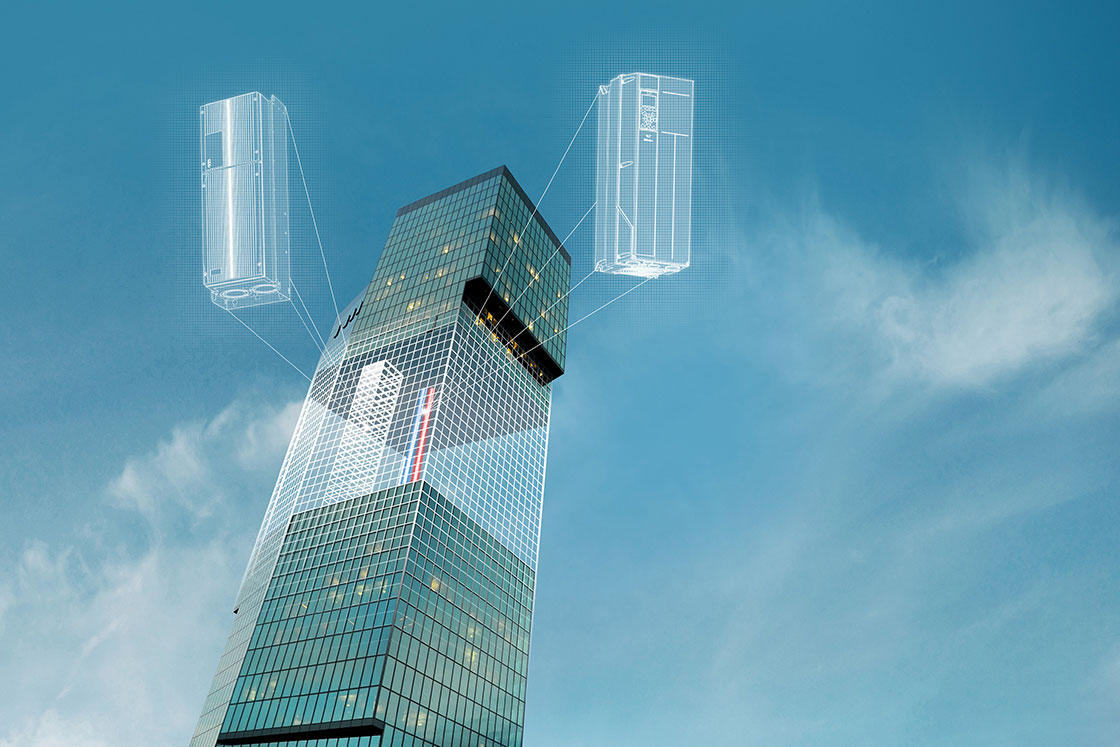 Engineering the world of Tomorrow
Danfoss engineers advanced technologies that enable us to build a better, smarter and more efficient tomorrow. In the world's growing cities, we ensure the supply of fresh food and optimal comfort in our homes and offices, while meeting the need for energy efficient infrastructure, connected systems and integrated renewable energy.
Our solutions are used in areas such as refrigeration, air conditioning, heating, motor control and mobile machinery.
Our innovative engineering dates back to 1933 and today Danfoss holds market-leading positions, employing more than 26,000 and serving customers in more than 100 countries. We are privately held by the founding family.