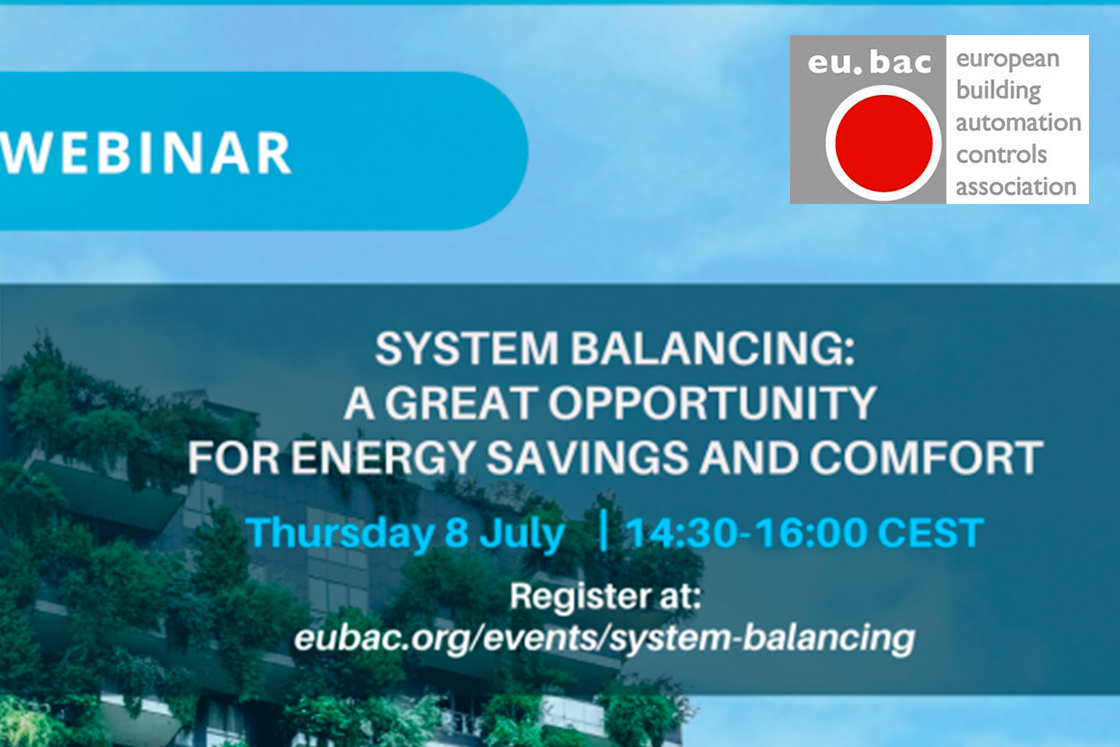 Thursday 8th of July at 14:30 CET the European Building Automation Controls association (EU.BAC) hosts an on-line webinar about the potential of optimizing system balancing and views from across the EU on the necessary regulatory requirements. A broad group of national regulators, representatives from the European Commission and HVAC industry speakers will provide you information and an engaging discussion, including the possibility to ask questions during a live Q&A session.
By optimizing the distribution of domestic heating systems in Europe, we can save 22.6 Mtoe (million tonnes of oil equivalent). The European Commission has to take this low hanging fruit in the upcoming revision of the Energy Performance of Buildings Directive (EPBD) to achieve the EU decarbonization targets.
Bruno Pedrotti, Head of Danfoss Public Affairs in Southern Europe, will be one of the speakers and provides his view on how the potential can be realized at EU as well as national levels.
You are warmly invited to join the free webinar!
Register here