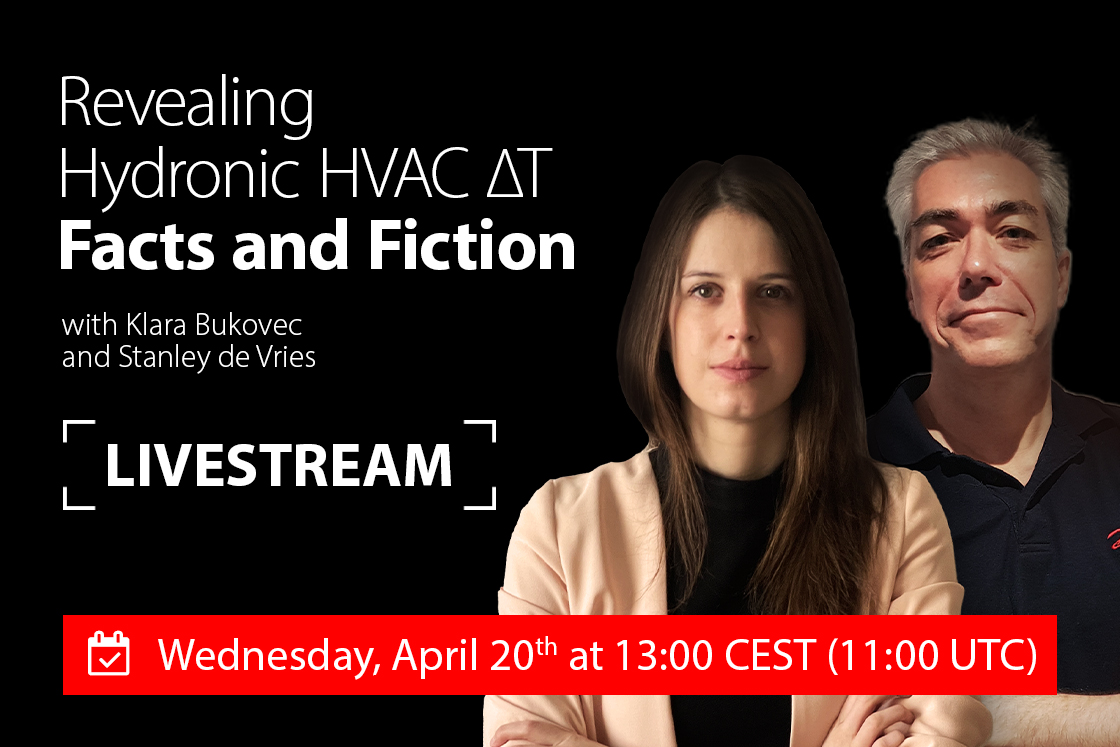 Tune into our livestream on Delta-T control, where our expert Stanley de Vries along with Klara Bukovec discuss the facts and fiction about hydronic HVAC Delta-T control.  
They will talk about the growing trend to measure and control ΔT (Delta-T). Learn more about how monitoring the ΔT can help optimize the hydronic HVAC system. And equally important, what are the limitations? 
Monitoring and controlling the ΔT is perceived as an energy saving solution. In reality it is not so straightforward. Certainly, the ΔT is a powerful indicator of the condition of your system. But it is even more important to understand what the signals are telling you. And how to use them to improve and maintain your system at peak efficiency. 
Date: Wednesday, April 20th at 13:00 CEST (11:00 UTC)
Livestream is available on below channels
Set a reminder on these channels:
LinkedIn
YouTube
Facebook