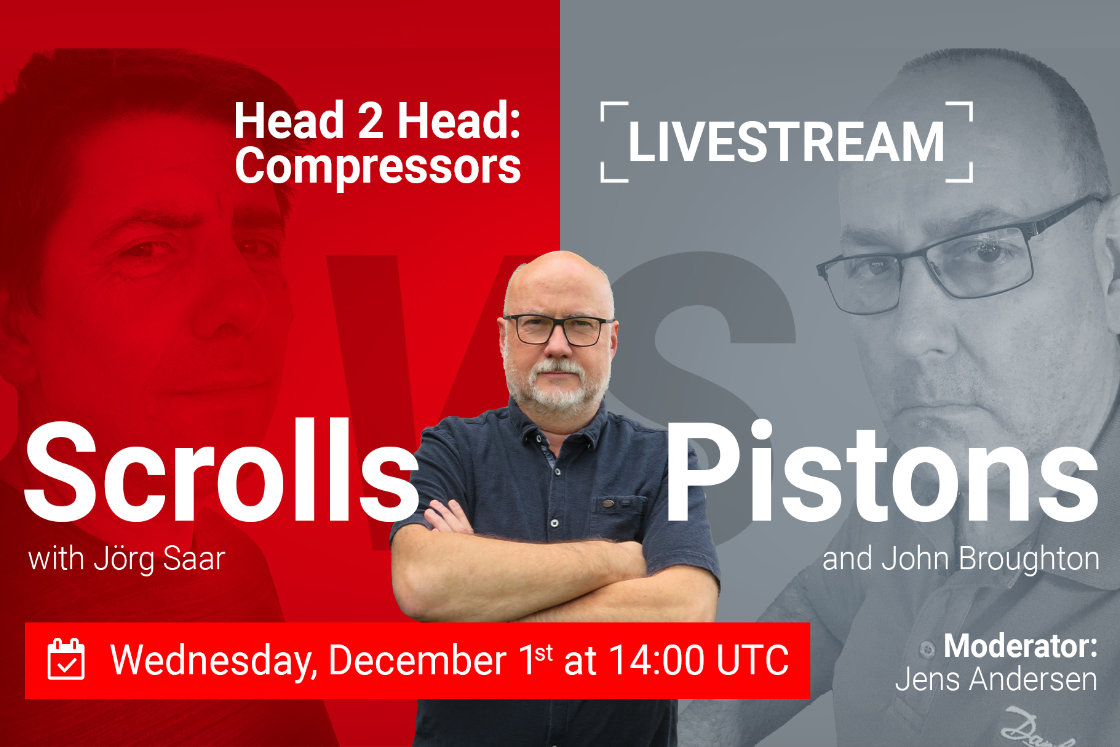 Head2Head: Scrolls vs. Pistons
Tune into our exciting Head2Head livestream, where two of our experts will tackle a technical battle between Scroll compressor and Reciprocating compressor.  
The competition between the two compressor technologies is quite intriguing, which is why the question of "which is best" pops up once in a while.  
Join John Broughton and Jorg Saar as they get ready for this epic battle of compressors.  
Our moderator Jens Andersen will take your questions into the ring – so be sure to join us live on Dec 1st at 15:00 GMT+1! 
Livestream is available on below channels
LinkedIn
YouTube