Heating and cooling our buildings accounts for about 30-50% of the final energy consumption in the EU, with over 70% being generated from fossil fuels (source: eurostat). The optimization of heating, ventilation and air conditioning (HVAC) systems in buildings requires more than simply improving the efficiency of the equipment (e.g. heat pumps, boilers, chillers). It is also vital to look at how heating and cooling is distributed from the central generator towards end use. "Active control of energy usage", provided through building automation and control solutions, is an essential pillar for efficient buildings. While often overlooked, this is a key element to ensure that energy efficiency measures on the envelope and energy generation deliver in practice what they promise in theory.
The active control of energy usage ensures an optimal distribution and consumption of energy in the building and leads to a more efficient use of the generated energy. In addition, the reduced energy demand due to renovation measures like insulation and windows with negligible leakage is causing a need for active ventilation controls to ensure that the indoor environmental comfort remains consistent before and after the renovation measures are applied. Active controls are needed to ensure this is the case.
With the increased share of renewables including Heat Pumps in the energy system and the integration of distributed energy resources at end-use level such as solar panels, the roll-out of advanced building automation and controls is critical to manage and optimize energy usage from a demand side perspective.
To boost energy performance of buildings, the EU has established a legislative framework that includes the Energy Performance of Buildings Directive 2010/31/EU. In parallel the Commission has established a set of standards and accompanying technical reports to support the Energy Performance of Building Directive called the energy performance of buildings standards (EPB standards). These are managed by the European Committee for Standardization (CEN). The set of EPB standards play a key role to support the Energy Performance of Buildings Directive (EPBD) of the European Union.
In this document we focus on the new EN ISO 52120 Standard which is the strategic part of the Energy Performance of Buildings (EPB) standards. The aim is to guide professionals, building owners and legislators through the structure and logic of the standard, underlining main updates and its relevant aspects in relation to heating and cooling controls. We also discuss how the standard can be used in the adoption of the EPBD by member states.
Download the complete whitepaper
About the author:
Gaia Balzarini is an experienced thought leader in the renewables and energy efficiency industry. For more than 20 years, she has worked on sustainability solutions in buildings, with a clear focus on product and business development. Since joining Danfoss in 2012, Gaia has held several management positions within product portfolio, components, strategic business management, and public industry affairs. With her combined technical and business perspective, she is at the forefront of developing innovative technologies with far-reaching implications, such as helping to implement the EPBD generating positive results for all stakeholders or supporting the ECODESIGN implementation methodology. Gaia is curious about science while keeping a humanistic approach and has authored several patents and expert papers. She holds an M.Sc. in Material Engineering and an MBA from Politecnico di Milano and is a certified Mediator from the European Court of Arbitration. Gaia represents Danfoss in Eu.bac, Euroace, EU.ASE, and the EUHA Industry Associations.
Related solutions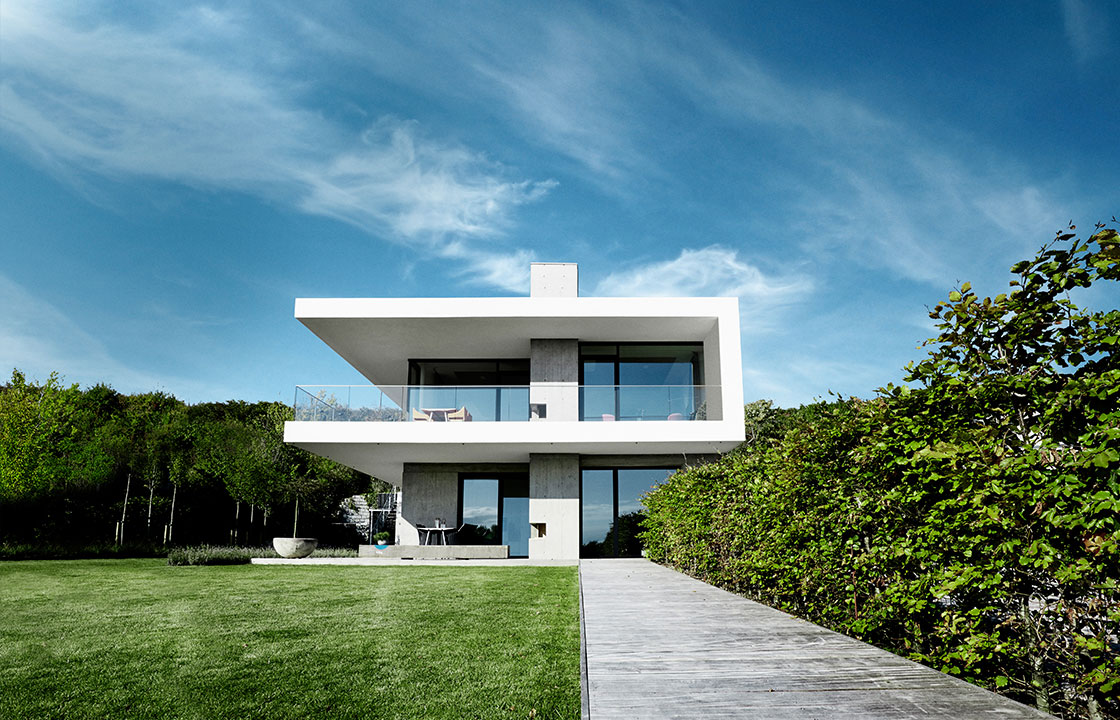 Buildings - residential
Achieve a better return on investment, lower overall costs, greater comfort, and increased safety in both new construction and renovated buildings.