Savings now and for a lifetime
Danfoss air conditioning compressors reduce costs across the entire product lifespan in the application. They support system design for high efficiency performance and for the use of alternative refrigerants for light commercial, commercial and industrial HVAC applications such as rooftops units, chillers, process cooling, packaged units etc.
Development costs
The versatility, flexibility and efficiency of Danfoss air conditioning compressors ensure competitive design costs and shorter development times for HVAC units ranging from 2.5 to 350 tons. This offer includes the pioneering oil-free centrifugal Danfoss Turbocor® Compressors as well as Danfoss Scrolls with Danfoss Intermediate Discharge Valves (IDVs), that optimize part-load efficiency, are backward compatible and minimize redesign costs.
Running costs
Danfoss technologies offer the widest portfolio for superior full and part-load efficiencies to reduce the running costs of the system. Staged and continuous modulation with state-of-the-art manifolding and variable speed solutions and highly efficient compression technologies, including oil-free magnetic bearing centrifugal and scrolls with IDVs, are Danfoss options to achieve the most demanding energy efficiency standards.
Service costs
The reliability, design and long working life of Danfoss compressors minimize maintenance and servicing costs while eliminating unplanned downtime. Frequent on/off cycling, high ambient start-up, defrost mode, low superheat conditions, high ambient operations and oil return at part-load conditions can all have severe effects on the entire lifetime of compressor applications. Building on this knowledge, Danfoss reliability and R&D teams use advanced tools and labs to improve compressor durability in many different applications.
Recent and coming releases
Danfoss Scrolls with IDVs: DSH 7.5-40 TR for R452B, R454B and R32
Danfoss Scrolls with IDVs 50 TR
Danfoss Inverter Scrolls VZH 3rd generation with IDVs and extended maps
Danfoss Turbocor® Compressors: TTH and TGH for higher lift operations; TT with low lift capability and R513A as refrigerant option; extension of TG 90 TR for R1234ze
Market needs for variable capacity
More about Turbocor® technology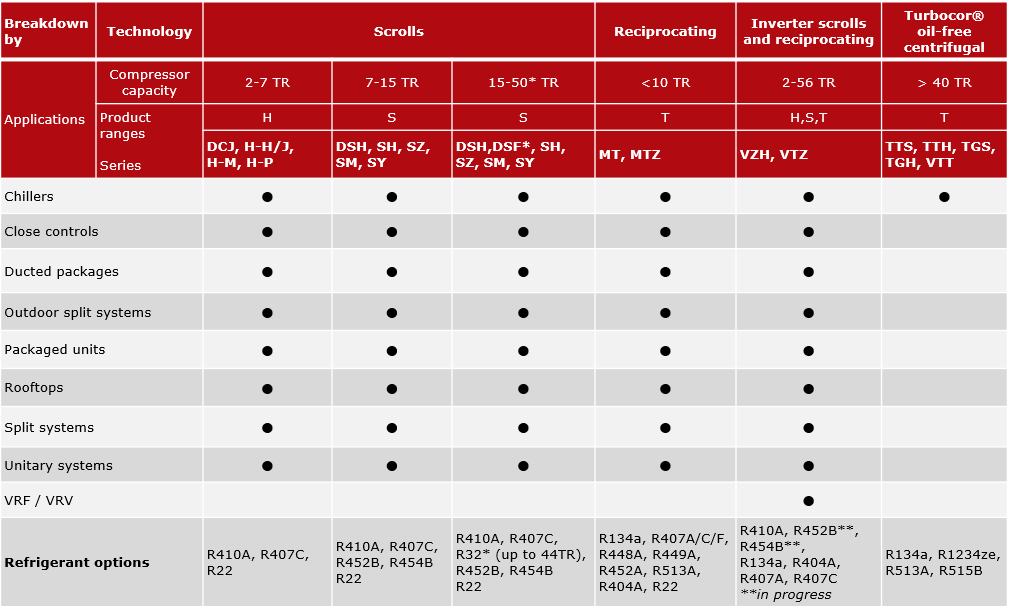 Features and benefits
Wide range with wide application envelope suit varied applications
Innovative IDV technology further enhances part-load efficiency with minimal redesign costs
Bringing a new level of compressor robustness and system reliability
Manifold configurations with high reliability for staged modulations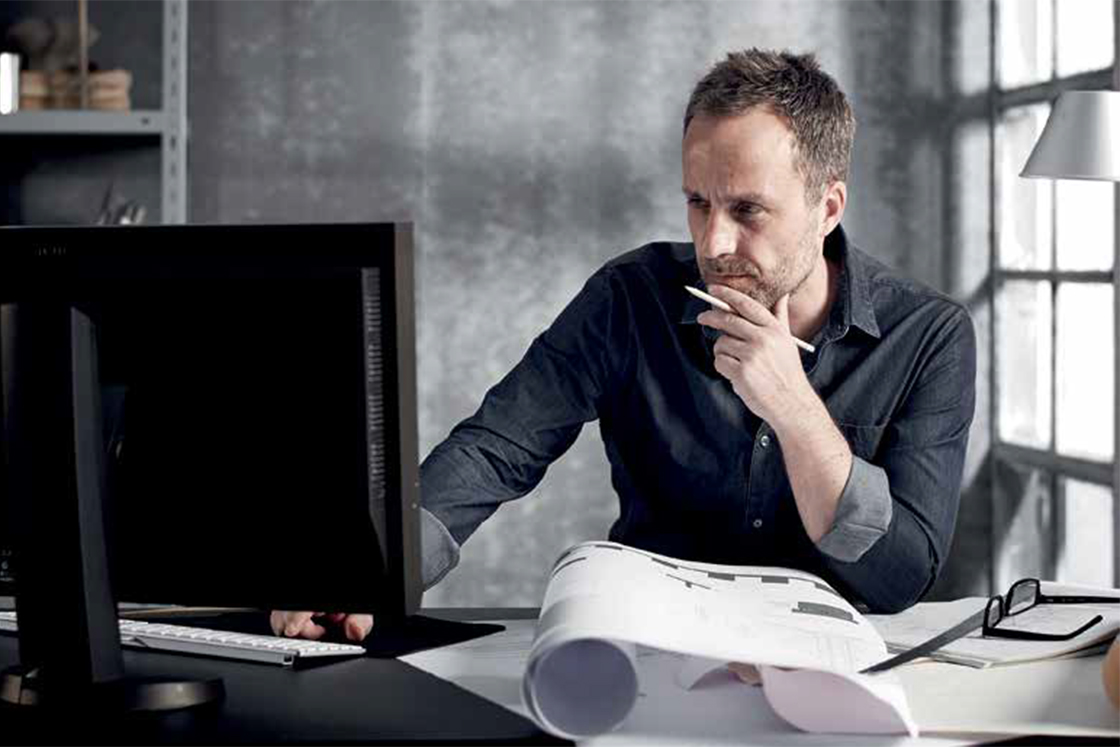 Savings now and for a lifetime
Danfoss compressors reduce costs across the entire product lifespan in the application. Build your business with a 360° perspective and experience the benefits of true savings.
Coming soon...
Coming soon...
Documents

| Type | Name | Language | Valid for | Updated | Download | File type |
| --- | --- | --- | --- | --- | --- | --- |
| Catalog | 2021 Manifold Catalog | English | Multiple | 09 Mar, 2021 | 3.9 MB | .pdf |
| Brochure | Brochure Compressors for A/C bringing Savings now and for a lifetime | Arabic (AE); Bulgarian; Czech; Danish; German; Greek (modern); English; Spanish, Castilian; Estonian; Persian; Finnish; French; Irish; Hebrew (modern); Hindi; Croatian; Hungarian; Indonesian; Icelandic; Italian; Japanese; Kazakh; Korean; Lithuanian; Latvian; Macedonian; Norwegian Bokmål; Dutch, Flemish; Polish; Portuguese; Romanian, Moldavian, Moldovan; Russian; Slovak; Slovenian; Serbian (RS); Swedish; Tamil; Thai; Turkish; Ukrainian; Vietnamese; Chinese (CN) | Multiple | 26 Jun, 2020 | 4.1 MB | .pdf |
| Installation guide | Discharge thermostat kit | German; English; French | Multiple | 04 Feb, 2016 | 103.1 KB | .pdf |
| Catalog | Spare parts and accessories Danfoss Commercial Compressors for hermetic reciprocating and scroll compressors (AC/HP & REF) | English | Multiple | 18 May, 2023 | 2.1 MB | .pdf |
| Installation guide | Surface Sump Heaters - Instructions | English; French; Italian | Multiple | 15 Jun, 2017 | 337.7 KB | .pdf |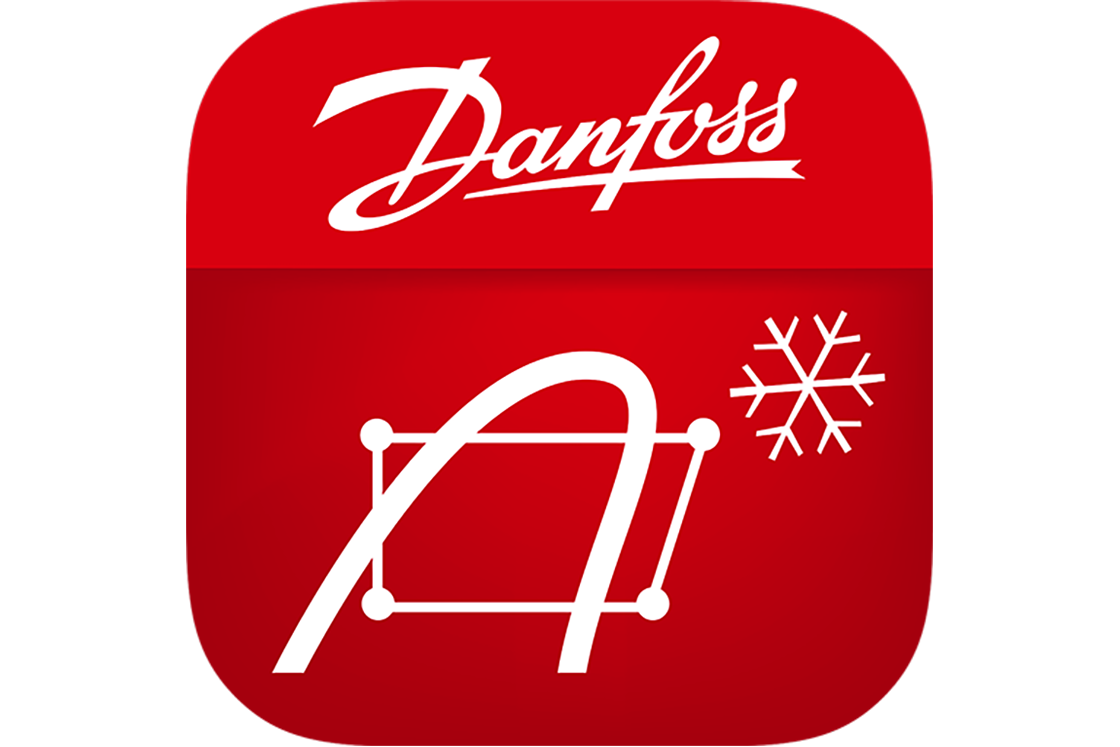 The truth is Cool(selector®2)
Coolselector®2 features unbiased calculations for the selection of refrigeration and air conditioning components based on the user's requirements or based on standard operating conditions.