Water and energy loss put pressure on the water industry
According to World Economic Forum 2017, a water crisis is evaluated as one of the highest risks to the world and with the largest impact.
As populations grow, pressures mount and finding a more sustainable relationship between water and energy supplies become critical in less than two decades.
Today, close to one third of the world's population is estimated to live in water stressed and scarcity areas and by 2040, almost 20% of all countries are anticipated to experience extremely high water stress.  
Yet, water and energy loss in the water sector are extremely high. In fact, the average amount of water wasted by waterworks is 40% worldwide and 26% in Europe – due to errors, leakages, and water pressure. 
At the same time, 4% of global electricity is consumed by the water industry – a figure that is expected to double by 2040 – and water accounts for up to half of a municipality's total energy bill.
Water industry challenges
water stressed areas
According to the UN, 1/3 of the world's population will live in water stressed areas in 2025.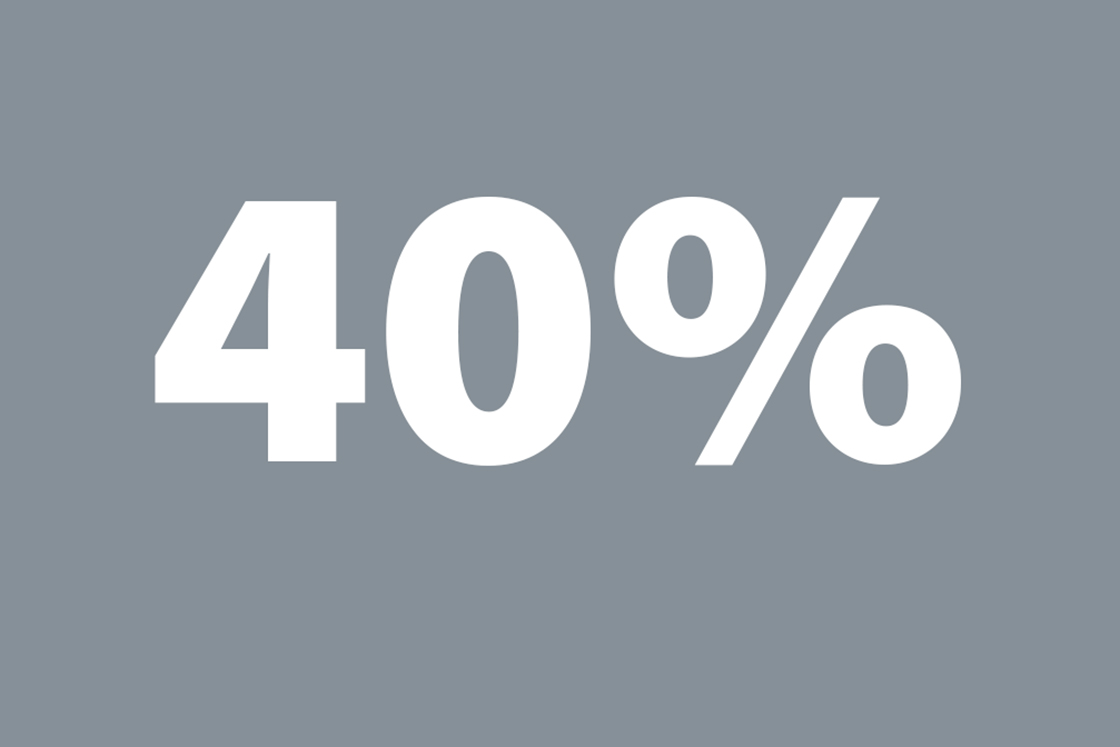 increased water demand
In less than two decades, demands will rise due to growing populations, urbanization, and a larger middle class.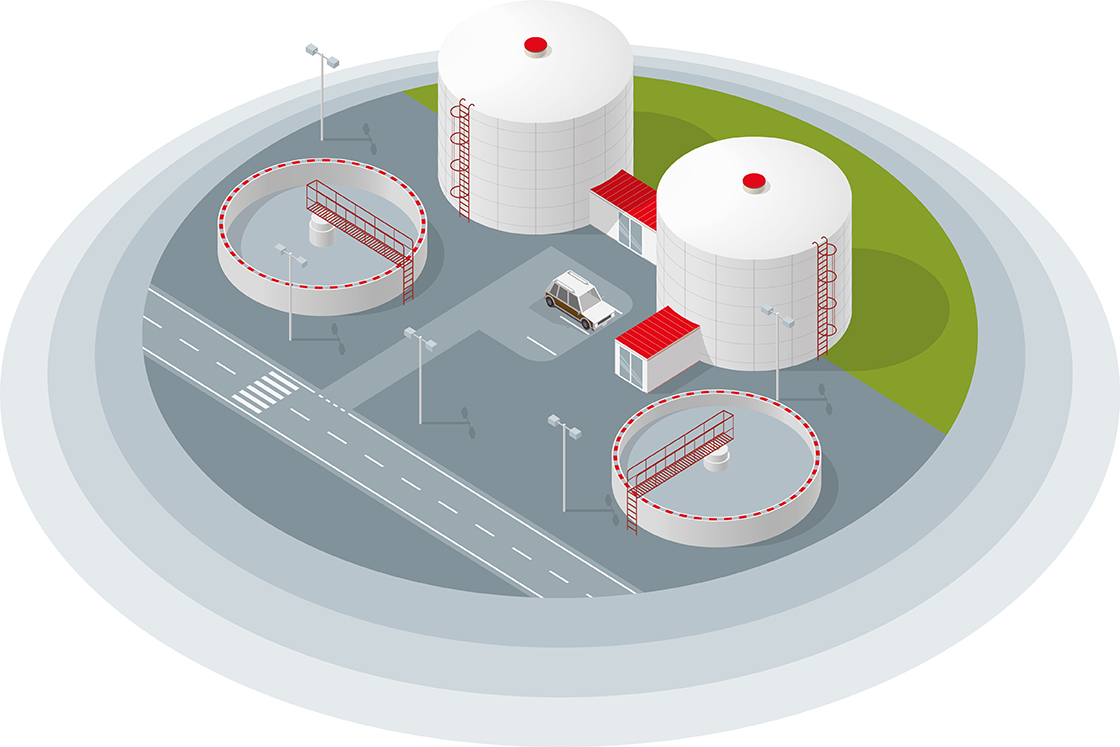 Pressure control is key to reduce water and energy loss
Danfoss pressure sensors and variable speed drives are a key component for reducing water and energy loss throughout the whole water cycle.
Experiences from 112 systems in 10 different countries show that better pressure control reduces non-revenue water and unnecessary energy consumption significantly.
In average, improved pressure management leads to 38% reduction in pressure and 53% less new breaks. Among other benefits, the energy consumption is reduced by 20-40% and the typical water leakage reduction is 38%. Moreover, the improvements result in extended asset lifetime and fewer network related complaints.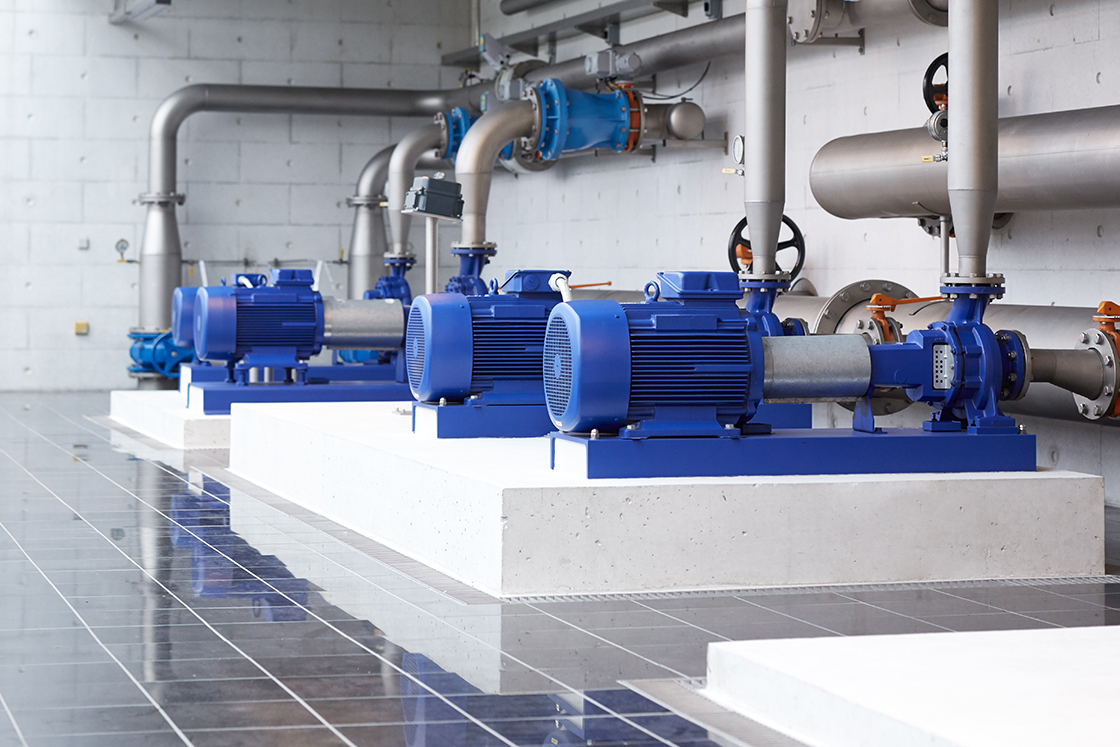 Industry challenges in the water system
High energy consumption
Water hammer and cavitation – pressure peaks are damaging the pipes
Missing accurate pressure measurement – often too high pressure to ensure water supply
Expensive down time of the system due to unpredicted maintenance
Pumps can run dry if the pressure is not monitored and controlled
With Danfoss, OEMs and water facilities benefit from...
Higher reliability
Lower total cost of ownership
Less quality issues leading to lower warranty costs
Improved uptime - maximize the efficiency of pumps in operation
Longer lifetime – protect your equipment
Reduced energy consumption
Minimized maintenance with predicted maintenance
Global presence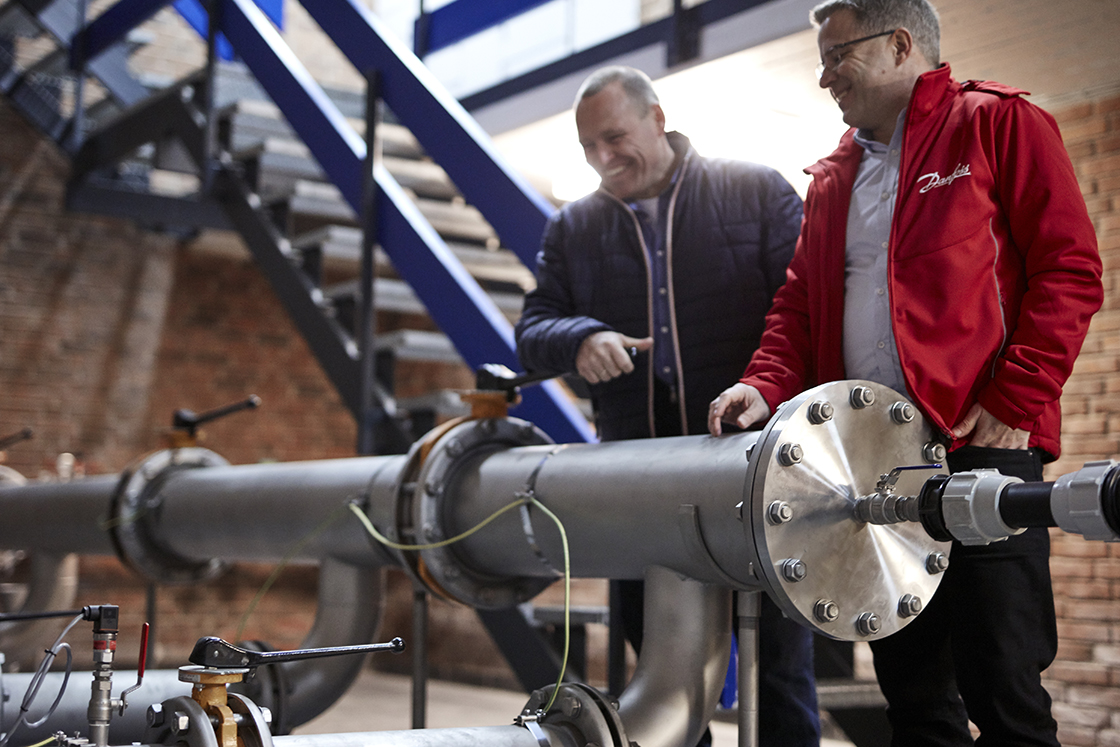 …and we help wholesalers serving smaller OEM customers
Wide product range
Easy selection of products
Fit and forget
Expert support
Global presence – local support
Creating a sustainable future with seawater

Over the past decade, the use of Sea Water Reverse Osmosis (SWRO) for desalination has taken off. With proven efficiency rates up to 92% and energy savings of up to 65% compared to traditional solutions, the opportunities of SWRO technologies deserve further exploration.

Reliability and Consistency Make Danfoss VFD's a Sure Bet in Las Vegas

For the mechanical systems that manage the indoor environment in this desert city, consistency and simplicity are desirable traits. Owners of casino hotels and restaurants that operate around-the-clock require HVAC equipment that is reliable and easy to operate and maintain.

Healthcare Data Center Takes Control of Uptime and Energy with Danfoss VLT® Drives

The data center industry has standards to define the level of uptime required for a given class of application and the infrastructure needed to maintain that level. The standard being applied to medical data centers — known as the Uptime Institute's Tier III standard — calls for 99.982 percent uptime, which translates to no more than 1.6 hours of downtime per year. This standard requires an uninterruptible power supply (UPS) system that can handle a power outage of at least 72 hours, and Danfoss was selected to help meet this standard.

Huge Water Savings from Food Processor's Deep Well

Food processing plants require a dependable source of water in large quantities for the washing and rinsing, steaming, cooking, and cooling of food, and during plant sanitation operations. That's why a large Midwest food processor wanted full control over its water supply by constructing a private water well on its own property. However, what looked like a simple solution was quite complex below the surface — as the well driller discovered when he embarked on the project.