Overview of refrigerant trends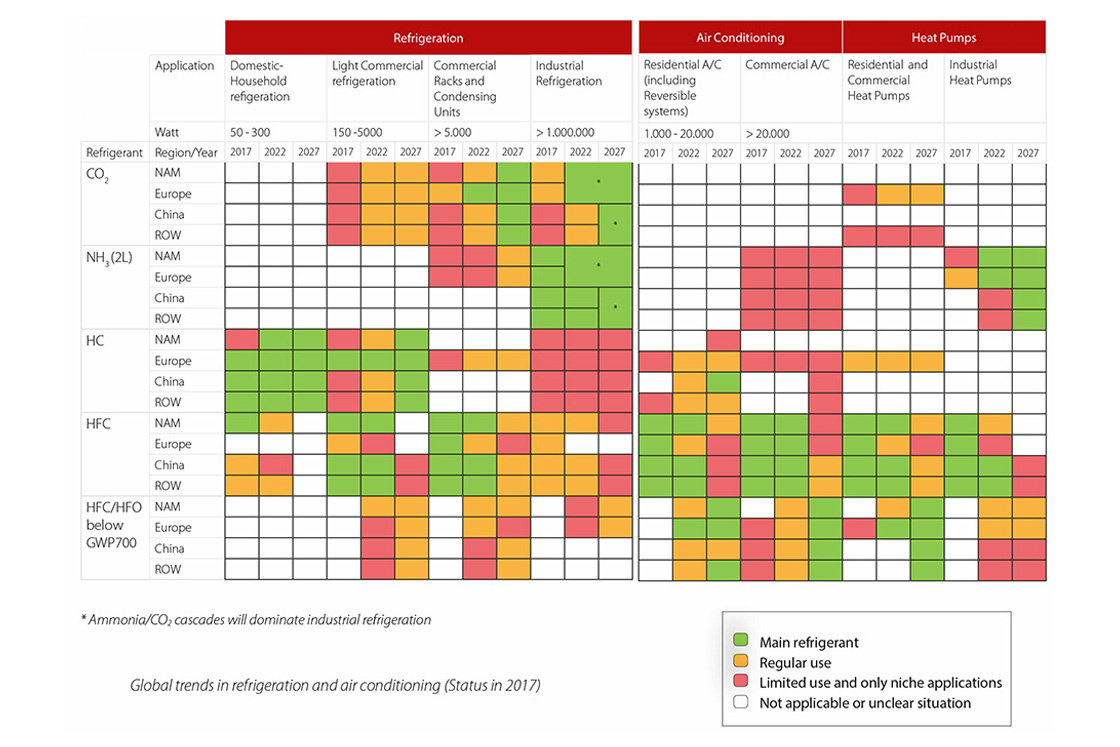 For the last decade global society and the industry have discussed the opportunities to reduce the impact of direct emissions from refrigeration and air conditioning systems. With the 2016 agreement on amending the Montreal Protocol with a phase down of HFC's a direction has now been set towards using low GWP refrigerants. Still a lot of efforts need to be done to implement the phase down and to move safely to new refrigerants with much lower GWP. The HFC refrigerants commonly used today i.e. R134a, R404A and R410 have GWP values between 1400 and 4000.
The EU F-gas regulation introduced a phase down of HFCs started in January 2015 and run until 2030 reducing the availability of F-gases by 79% in the period.
The impact of a decided phase-down is not yet known and will also depend on the specific markets. It is likely, however, that the market size, the critical applications and the clarity of the specific regulation will lead to innovations that will affect future decisions and market moves. Since many manufactures are global, the new market conditions will lead to increased technology transfer. Already now the move away from high GWP refrigerants has been kicked off.
Depending on the speed of transition, Danfoss as one of the market leaders in refrigeration and air conditioning has made its own projection of main refrigerants and applications.