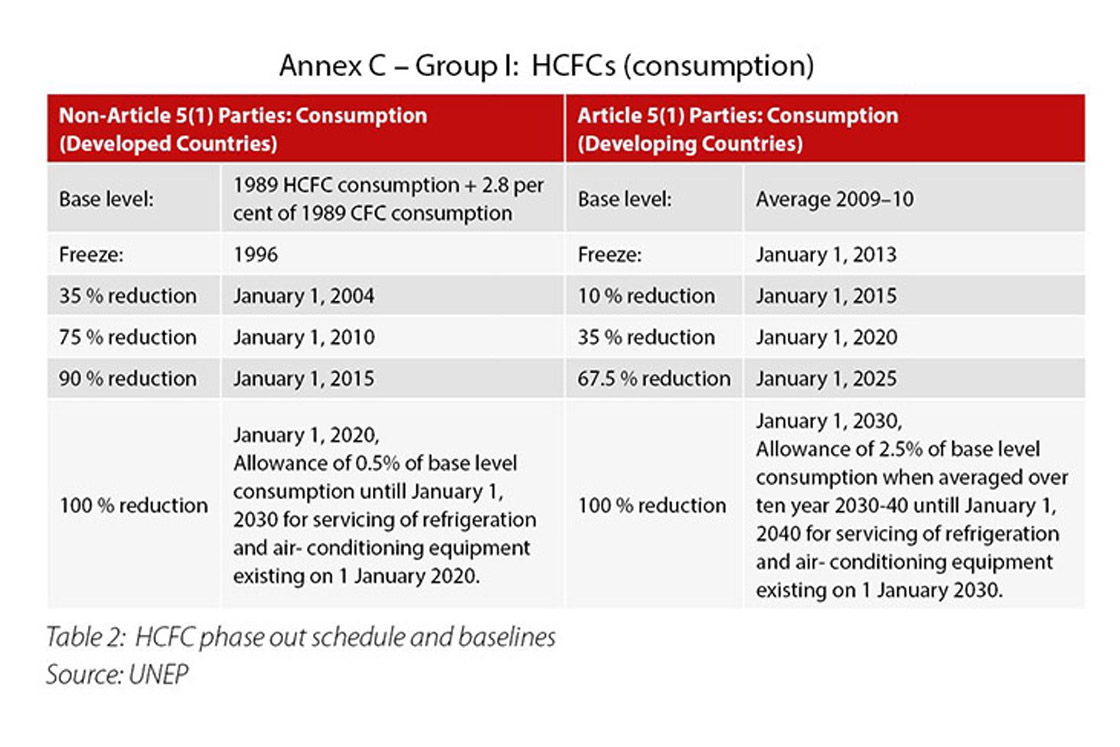 HCFC phase out and HFC phase down
With the 2016 inclusion of a global HFC phase down the Montreal Protocol now has two regimes to control; the ODP and the GWP substances. The phase out schedule for the HCFC can be seen in table 2 and the phase down schedules for HFC can be seen in table 3. It is worth noticing that the non-A5 countries rely on baselines that are frozen already while the A5 countries has a combination of the HCFC quota (already frozen) and a HFC consumption which has yet to come. This has triggered some speculation on the incentives for A5 counties to have an early move to low GWP refrigerants as this would decrease their baseline.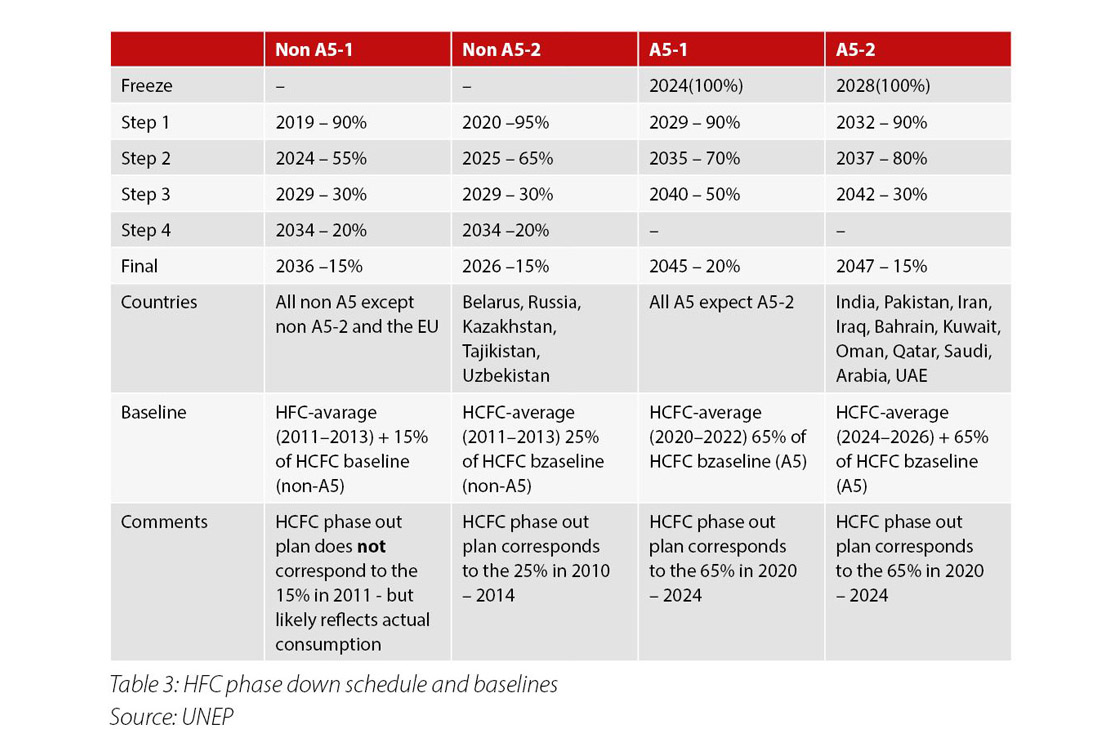 HFC Phase down schedule and baselines
Danfoss applauds the negotiating parties of the Montreal Protocol and their accomplishment in reaching an agreement on the phase down of hydro fluorocarbons(HFCs). The historic agreement reached in Kigali, Rwanda, in October 2017, combined with the recently-adopted Paris Climate Change Agreement, is expected to help keep the rise of global temperatures to well below 2 degrees C by the end of this century.