Business ethics
We respect internationally declared human rights and ensure that our company is always associated with proper working conditions and social and environmental considerations.
We drive profitable growth in a decent, ethical manner. This means that we apply high ethical business standards in everything we do while acting with due diligence and being transparent about our business policies and decisions.
Transparency about ethical issues is important for maintaining an ethics culture in the company. To track ethical behavior, Danfoss monitors the number of dismissals due to unethical behavior.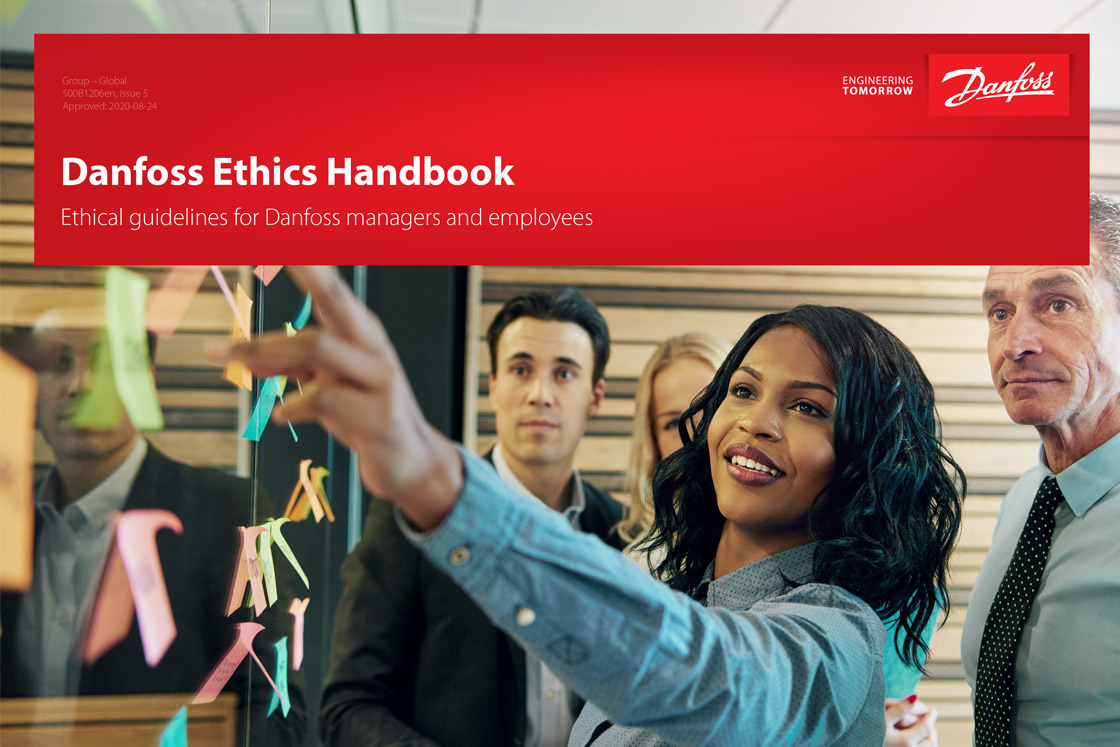 Our ethical guidelines
Since 2008, Danfoss has maintained the company's Ethics Handbook detailing our internal rules and requirements regarding human rights, labor rights, anti-corruption and fair competition. The Ethics Handbook is updated when new or revised legislation is issued and complemented by compliance manuals and online training programs for the above issues along with data privacy and export control.
Transparency about ethical issues is important for maintaining an ethics culture in the company. To track ethical behavior, Danfoss monitors the number of dismissals due to unethical behavior.
Handling of human rights
We commit to the United Nations' Guiding Principles (UNGP) on human rights requiring us to identify and mitigate negative impacts on human rights.
Our process is decentralized and risk-based when handling human rights issues in the regions where we operate. The regional top management owns the process and approves local mitigation plans. Regular follow-up ensures progress and the regions with the highest risk of negative impacts on human rights are prioritized.
One outcome of the human rights due diligence process is the identification of our salient human rights, meaning the rights which we can potentially impact most severely.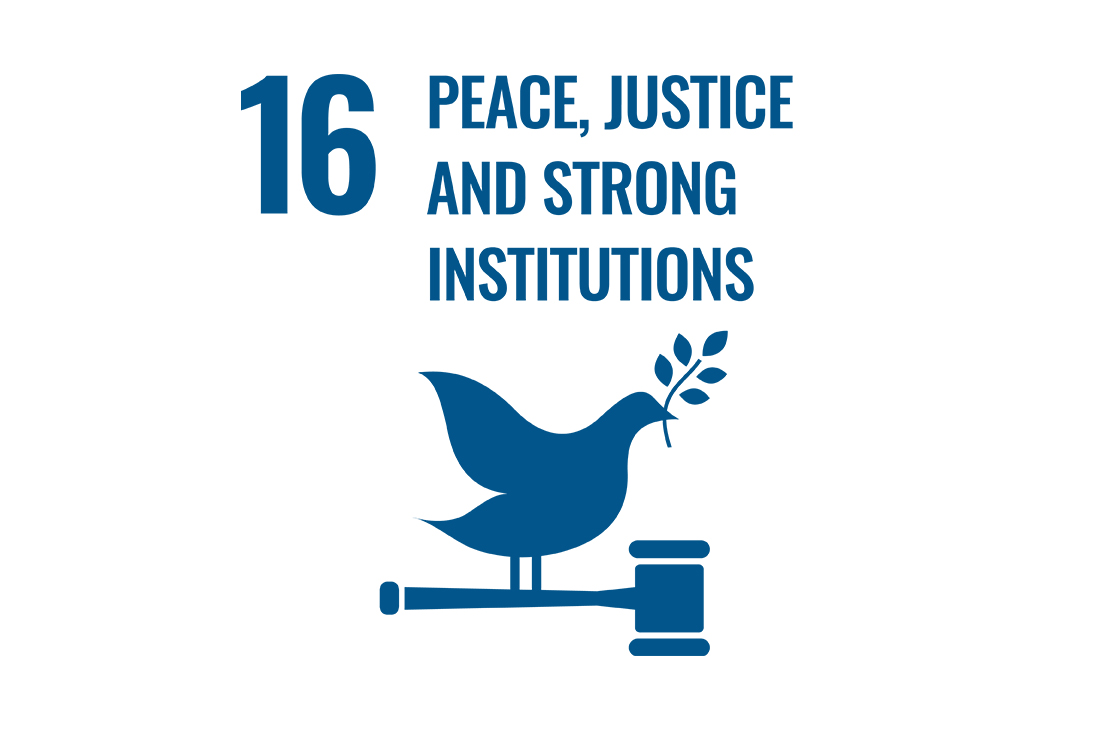 Mitigating modern slavery
Mitigation of modern slavery is an important part of Danfoss' work with human rights. We address forced labor in our supply chain and in our own factories, where outsourced functions like cleaning, catering and construction comes with increased risk of forced labor.
Danfoss does not permit forced or involuntary labor at our suppliers. They must not use or benefit from forced labor including forced prison work, work on a forced contract, slavery, and other forms of work, which are done against one's will or choice. All personnel must have the right to leave the workplace after completing the standard workday and be free to terminate their employment with reasonable notice.
The supplier or any entity supplying labor to the supplier must not charge fees for recruiting personnel or withhold any part of any salary, benefit, property, or document to force personnel to continue working for the company.
Compliance programs
Danfoss supports the growing international focus on regulation and legislation in areas such as anti-corruption and human rights.
We maintain internal compliance manuals, programs, mandatory training, and control mechanisms covering ethics, anti-corruption, competition law, data privacy and export control.
Danfoss Group Risk & Compliance ensures that we act with integrity and comply with legislation and internal policies.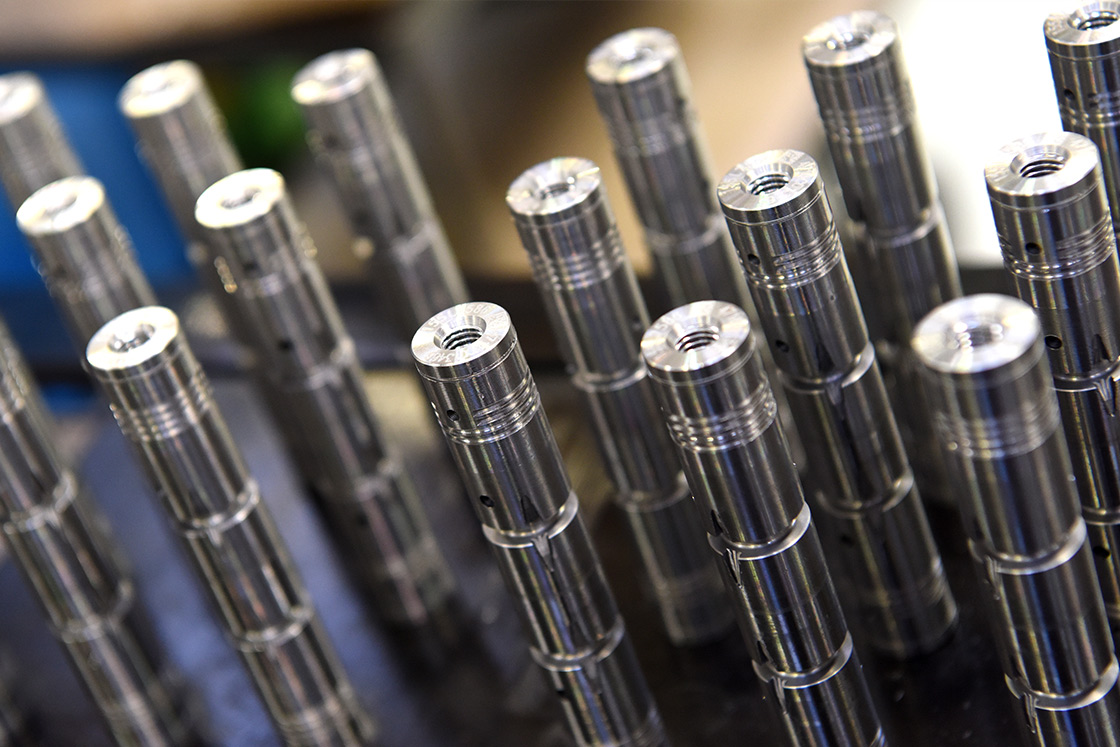 Responsible supplier management
Our Code of Conduct for Suppliers defines the Group's ethical, environmental, and social requirements for suppliers. All suppliers must adhere to Danfoss' Code of Conduct, and we perform regular supplier audits to verify compliance.
All new direct suppliers in high-risk countries are subject to internal audits and self-assessment questionnaires prior to third-party audits as a precondition for being approved as a new supplier by Danfoss' Sourcing Committee.
Existing direct suppliers are regularly visited by our Supplier Development Managers performing quality assessments and audits. If required, the existing suppliers are also subject to external audits.