Danfoss range of electric expansion valves
For robust, efficient, and responsive control, Danfoss world renowned, ADAP Kool® expansion valves, AKV, cover applications ranging from lower capacity commercial applications with CO2 and HFC refrigerants, to large industrial applications with ammonia as refrigerant.
Features and benefits
Reliability with Low leakage risk
Robustness with long life time
Full refrigerant compatibility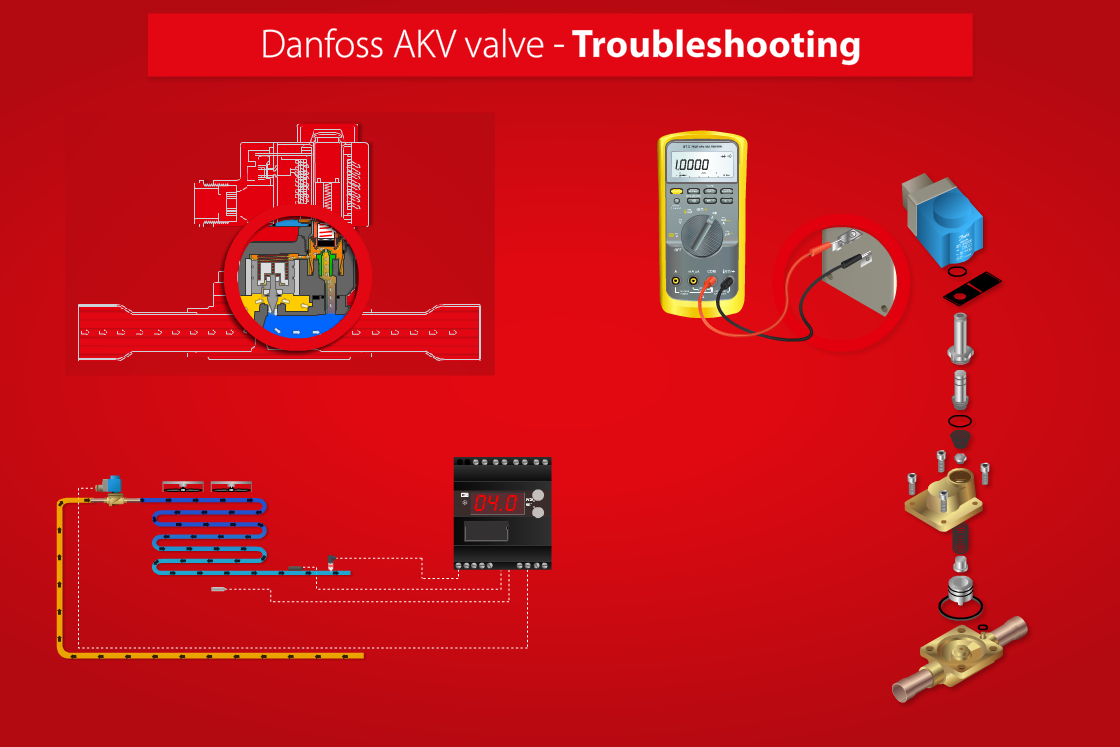 Danfoss AKV valve – troubleshooting
Solenoid valve troubles got you down? No worries! Get step-by-step instructions on how to check your AKV valves with our infographics.
Watch out for counterfeits to protect your image
Fake products give your business as well as our company a bad name. Therefore, we are doing everything we can to fight the counterfeits. Read more about how to make sure that the product you buy is genuine Danfoss quality.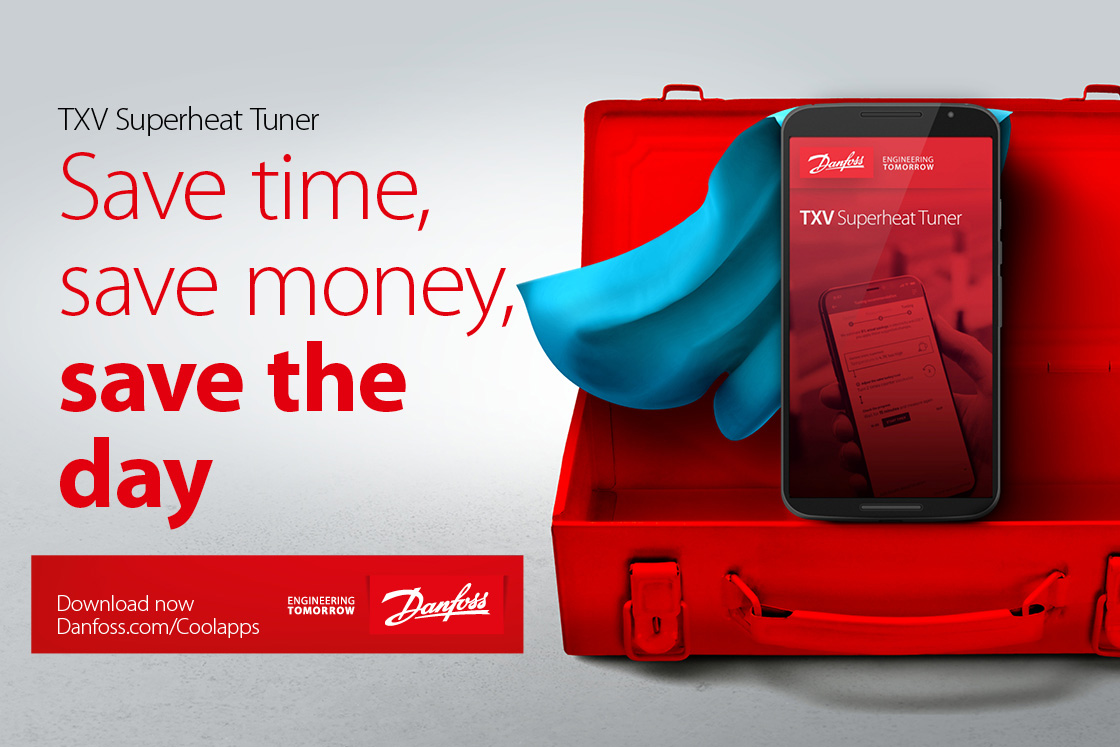 New TXV Superheat Tuner app helps installers save their customers money
Here at Danfoss, we've made it our mission to support our customers with the tools and knowledge they need to get the job done quickly and get it done right. We're with them every step of the way, ensuring that they can deliver best-in-industry service to their customers and maintain long-lasting business relationships.