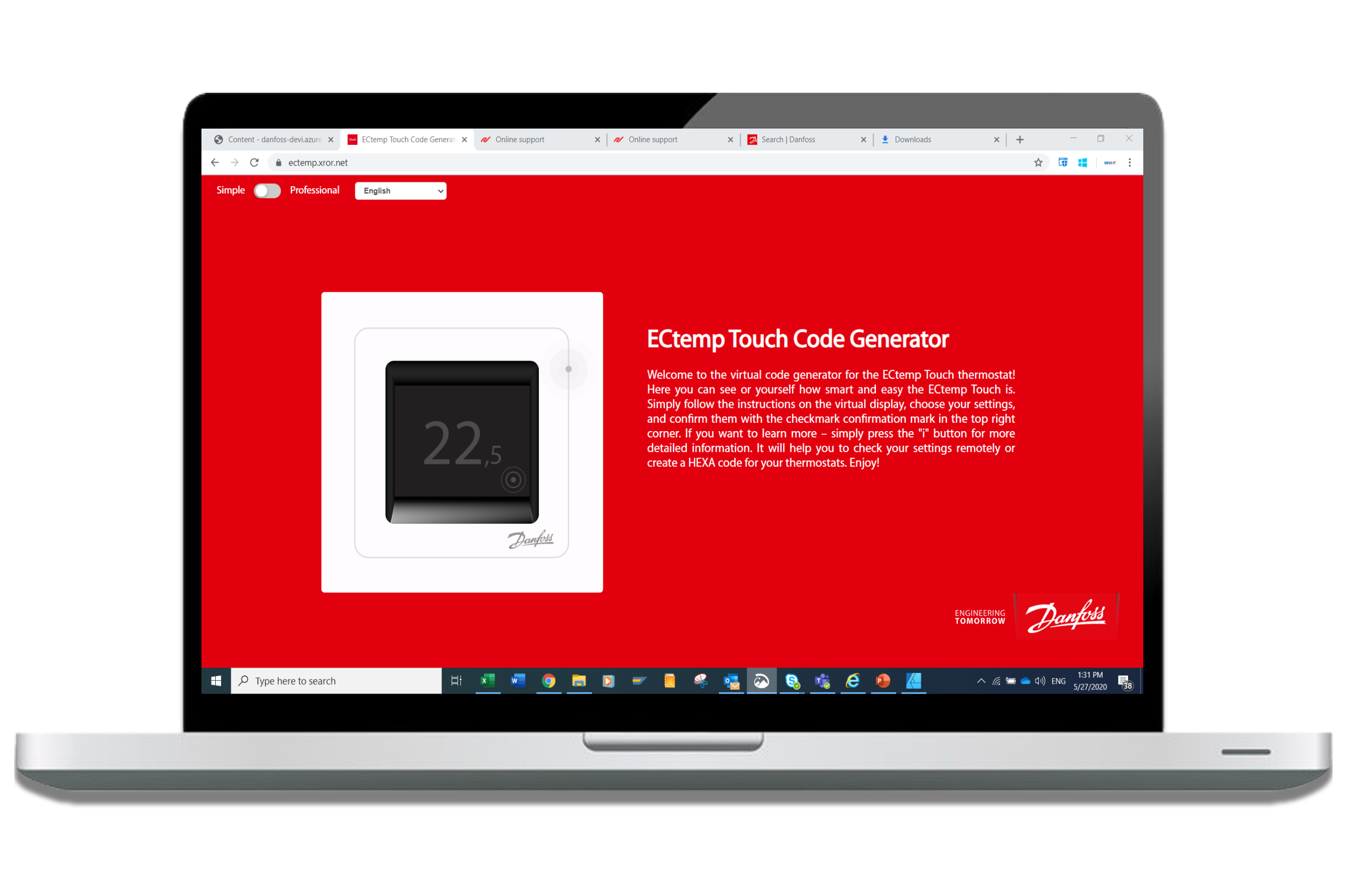 Here you may try virtual code generator for the ECtemp Touch thermostat for Electric Heating.
You can see how smart and easy the ECtemp Touch is.
This virtual instrument allows to create special HEXA code according to specific ECtemp Touch thermostat's settings in order to have two-way communication to setup them by distance.
Simply follow the instructions on the virtual display, choose your settings, and confirm them with the checkmark confirmation mark in the top right corner. If you want to learn more – simply press the "i" button for more detailed information. It will help you to check your settings remotely or to create a HEXA code for your thermostats. Enjoy!