Electric underfloor heating for all types of floors
Electric Heating is an energy-efficient and environmentally friendly floor heating solution. It is flexible for new build homes and renovation for both wet and dry installation.​
​
Quick responding heating systems are easy to control. They enable great comfort and convenience with their user-friendly navigation providing long-lasting effect according to the highest-ranking quality standards.​
Electric Heating can be utilized as comfort heating (as an additional heat source) or as the primary heat source.​
The Electric floor heating system consists of two main components:​
Heating element (cable, thin heating mat, or heating element for laminate floors, etc.)​
A thermostat with air or/and underfloor temperature sensors
Floor type: ceramic tiles, natural stone or terrazzo floors
Ceramic tiles and marble floors, granite and terrazzo are smart, easy to maintain, and almost indestructible. There are many advantages to choosing a stone floor. However, unheated stone floors are very uncomfortable.
On the other hand, cold stone floors can be combined with electric underfloor heating. Our heating cables or mats can be placed directly under the stone floor to help ensure warm feet and a comfortable temperature in the room.
Electric underfloor heating is suitable for stone floors as they lose heat quickly; however, such floors also heat up quickly when heating cables or mats are placed directly under the floor. This is accurately controlled by our advanced room thermostats. They not only control the heat precisely, they also ensure maximum energy-efficiency. This ensures excellent comfort and economy. The comfort temperature of the floor depends on the floor covering. For tiles, stone, and terrazzo, it is 26 – 29°C.
Floor type: wooden parquet and laminates
Wood is a natural material, which contracts or expands depending on the temperature. This creates demands for a floor heating system to distribute the heat in a gentle and controlled way.
The electronic thermostats with floor temperature sensors are the perfect choice for wooden floors. It ensures that the temperature in the floor construction is always in accordance with the tolerance level recommended by the manufacturer of the wooden floors.
Under all circumstances, it is important that the floor is well insulated underneath to ensure the best heating comfort and most economical result.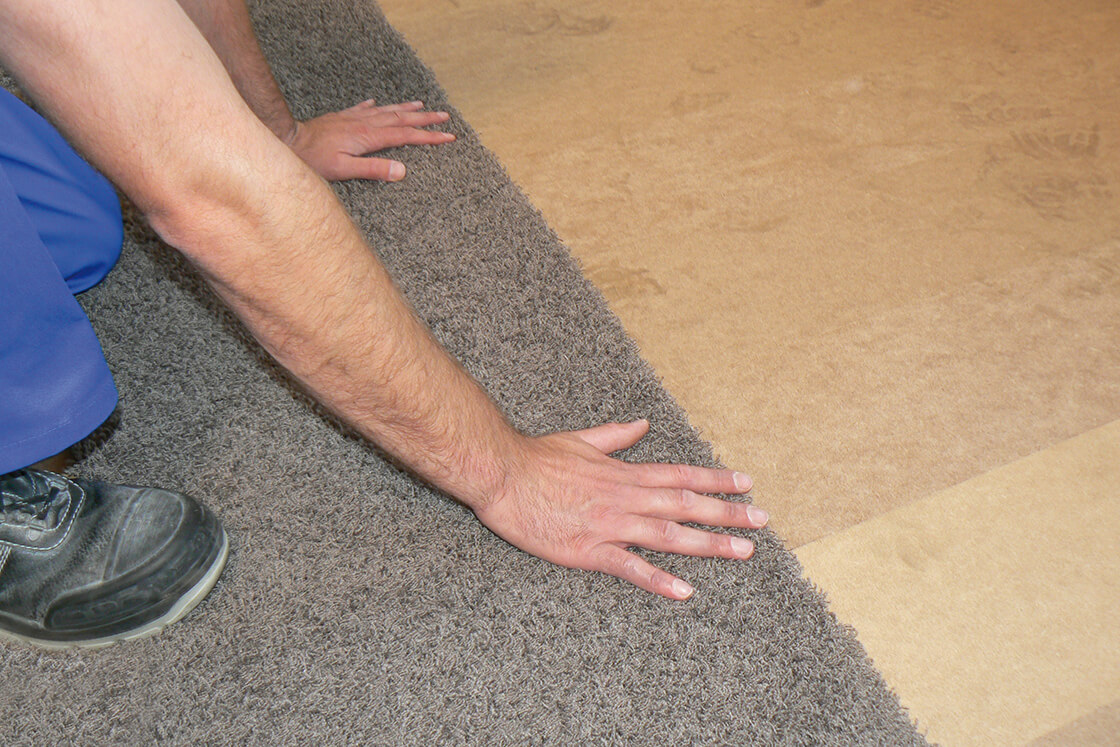 Floor type: wall-to-wall carpeting
Wall-to-wall carpets (or fitted carpets) are warm by nature. However, a carpeted floor can still be advantageously heated using electrical underfloor heating. The heating cables or mats must be covered with a layer of tile mortar or self-leveling floor screed with a minimum thickness of 6 mm. This provides a good, even distribution of heat over the floor's surface.
Carpets have a slight insulating effect on underfloor heating. This means that an underfloor heating system installed beneath a thick woolen carpet may take slightly longer to react to changes in the room's temperature.
Choosing any type of the floor covering, please consider the limitations provided by the floor supplier.​
You are welcome to contact us at any time for help or questions at EH@danfoss.com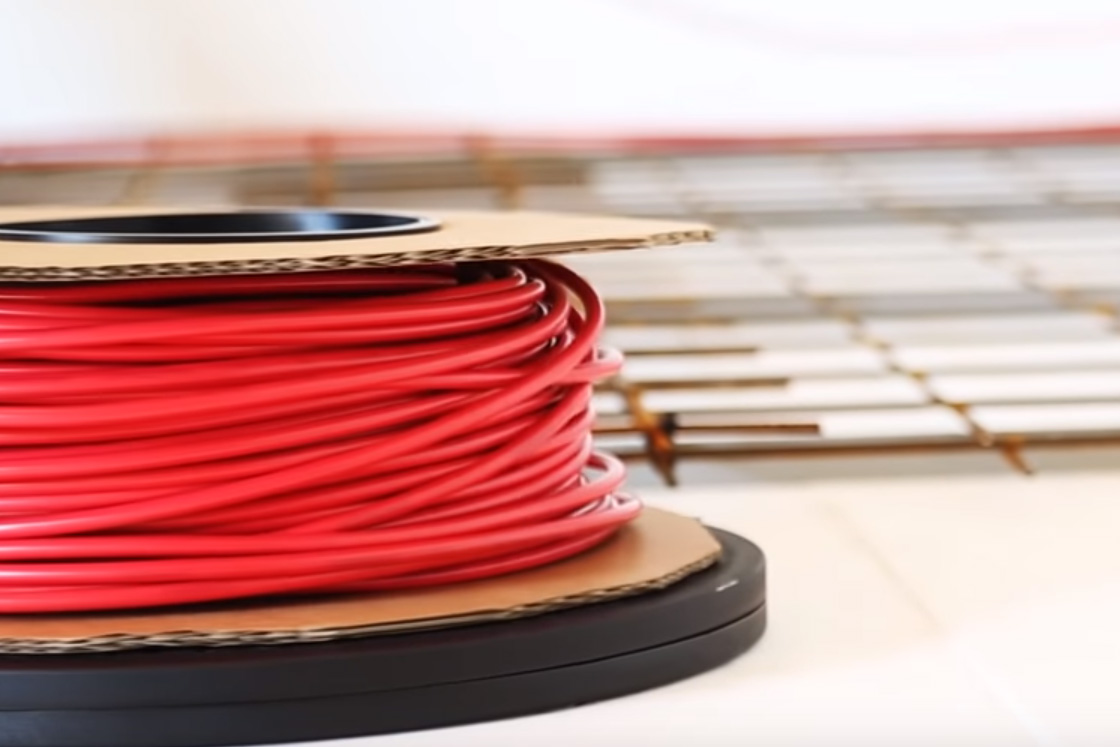 Easy installation
Installing electric underfloor heating is easy. See how it's done for DEVIflex™ heating cables for indoor applications.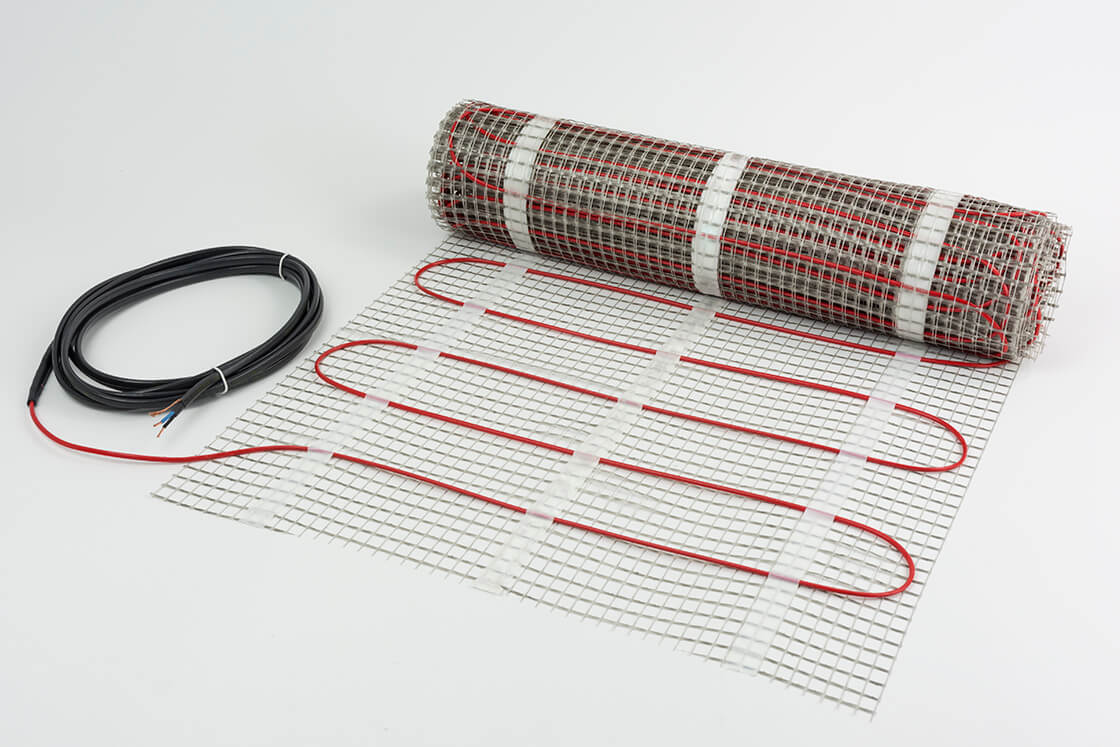 Danfoss ECmat™ Heating Mats
The heating mat can be applied directly to the surface of any old flooring and is installed within the thickness of the tile adhesives and therefore adds no significant height to the floor level.
How we can help you
For any room in your home
Prevent slipping on wet tiles in bathrooms or kitchen
Electric heating is a good choice for low-energy houses
Fast-responding floor heating​
High durability and no maintenance​
Long lifetime with a 20-years of full warranty
Documents

| Type | Name | Language | Valid for | Updated | Download | File type |
| --- | --- | --- | --- | --- | --- | --- |
| Catalog | Danfoss Product catalogue | English | Multiple | 18 Oct, 2021 | 24.2 MB | .pdf |