Underfloor heating for all types of floors
Danfoss electric underfloor heating solutions can be installed under all kinds of floor coverings: ceramic tiles, natural stone, tiles (e.g. marble, terrazzo or wood), wooden parquet, laminates or wooden planks, any type of wall to wall carpets, linoleum and any other flooring coverings.
Find the floor heating solution suitable for every room in your house: in a bathroom or a kitchen, but also in a living room, a playroom, a hallway or in bedrooms. The simple to use room thermostats provide a pleasant room temperature as well as a nice, warm floor, regardless of flooring type.
Floor type: ceramic tiles, natural stone or terrazzo floors
Ceramic tiles and marble floors, granite and terrazzo are smart, easy to maintain, and almost indestructible. There are many advantages to choosing a stone floor. However, unheated stone floors are very uncomfortable.
On the other hand, cold stone floors can be combined with electric underfloor heating. Our heating cables or mats can be placed directly under the stone floor to help ensure warm feet and a comfortable temperature in the room.
Electric underfloor heating is suitable for stone floors as they lose heat quickly; however, such floors also heat up quickly when heating cables or mats are placed directly under the floor. This is accurately controlled by our advanced room thermostats. They not only control the heat precisely, they also ensure maximum energy-efficiency. This ensures excellent comfort and economy. The comfort temperature of the floor depends on the floor covering. For tiles, stone, and terrazzo, it is 26 – 29°C.
Floor type: wooden parquet and laminates
Wood is a natural material, which contracts or expands depending on the temperature. This creates demands for a floor heating system to distribute the heat in a gentle and controlled way.
The electronic thermostats with floor temperature sensors are the perfect choice for wooden floors. It ensures that the temperature in the floor construction is always in accordance with the tolerance level recommended by the manufacturer of the wooden floors.
Under all circumstances, it is important that the floor is well insulated underneath to ensure the best heating comfort and most economical result.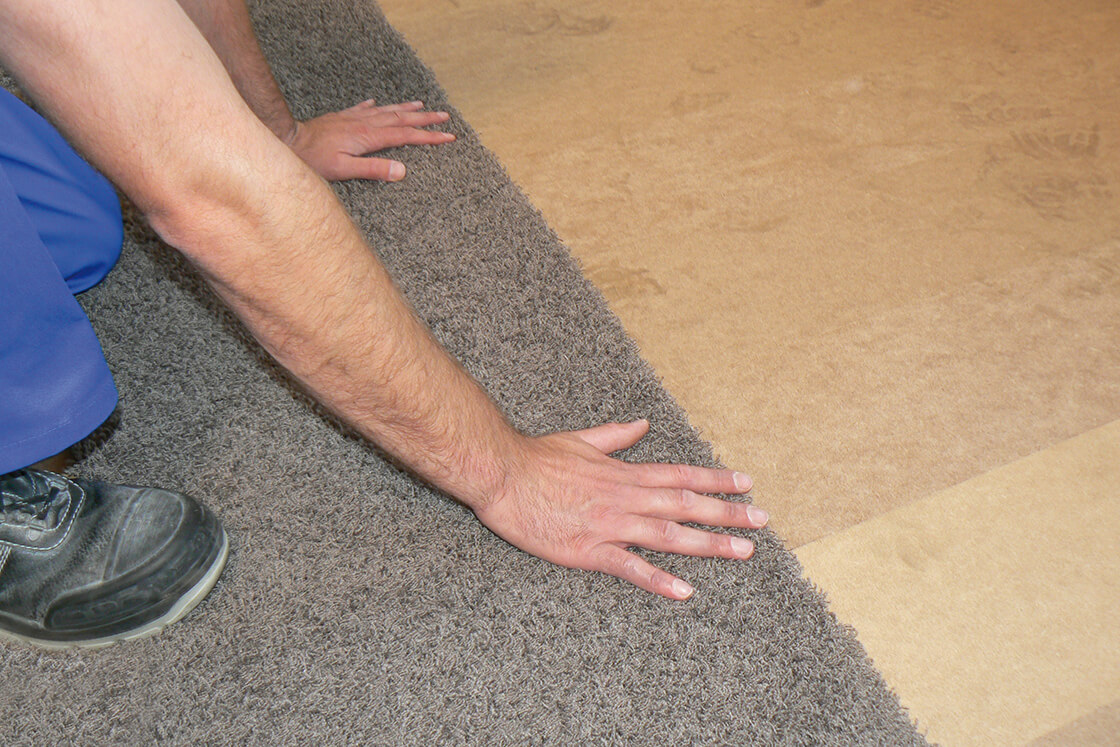 Floor type: wall-to-wall carpeting
Wall-to-wall carpets (or fitted carpets) are warm by nature. However, a carpeted floor can still be advantageously heated using electrical underfloor heating. The heating cables or mats must be covered with a layer of tile mortar or self-leveling floor screed with a minimum thickness of 6 mm. This provides a good, even distribution of heat over the floor's surface.
Carpets have a slight insulating effect on underfloor heating. This means that an underfloor heating system installed beneath a thick woolen carpet may take slightly longer to react to changes in the room's temperature.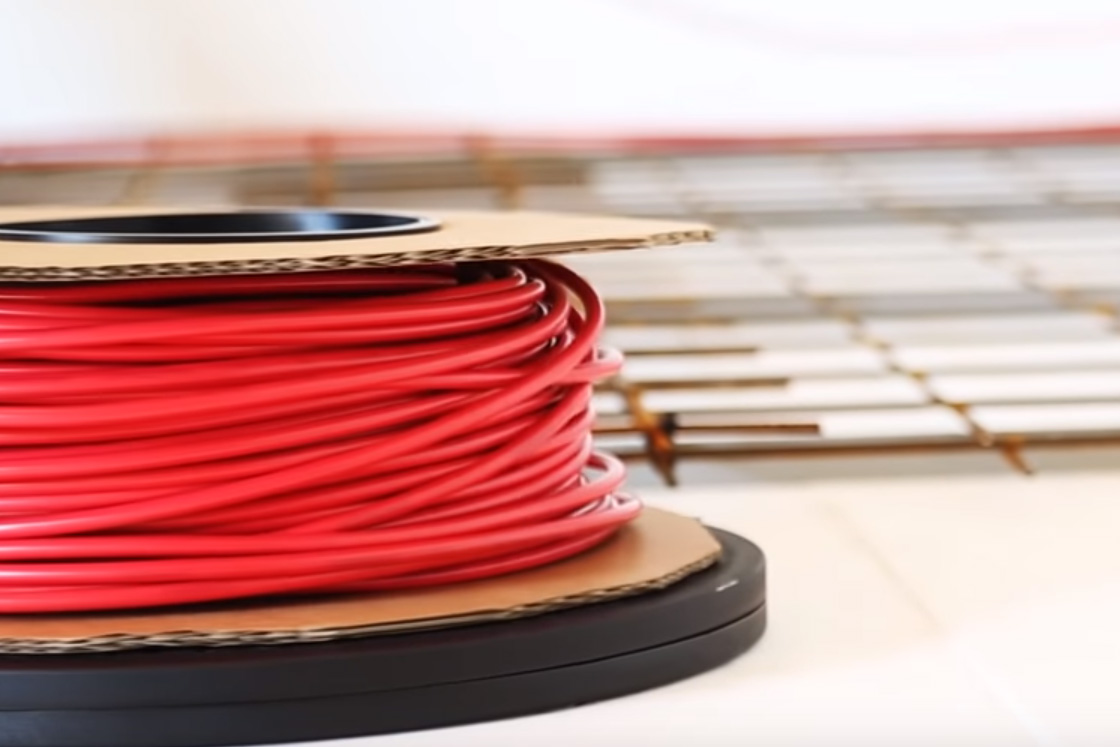 Easy installation
Installing electric underfloor heating is easy. See how it's done for DEVIflex™ heating cables for indoor applications.
How we can help you
For any room in your home
Prevent slipping on wet tiles in bathrooms or kitchen
Electric heating is a good choice for low-energy houses
Electric floor heating
Self-limiting Cables

The self-limiting heating cables for indoor are used for temperature maintenance of hot water supply and other fluids that need to maintain a certain temperature. The self-limiting capability of the cable ensures that the output of the cable increase or decrease according to ambient temperature. EChotwatt ensures hot water in all taps and savings when circulation of the whole pipe system is unnecessary.