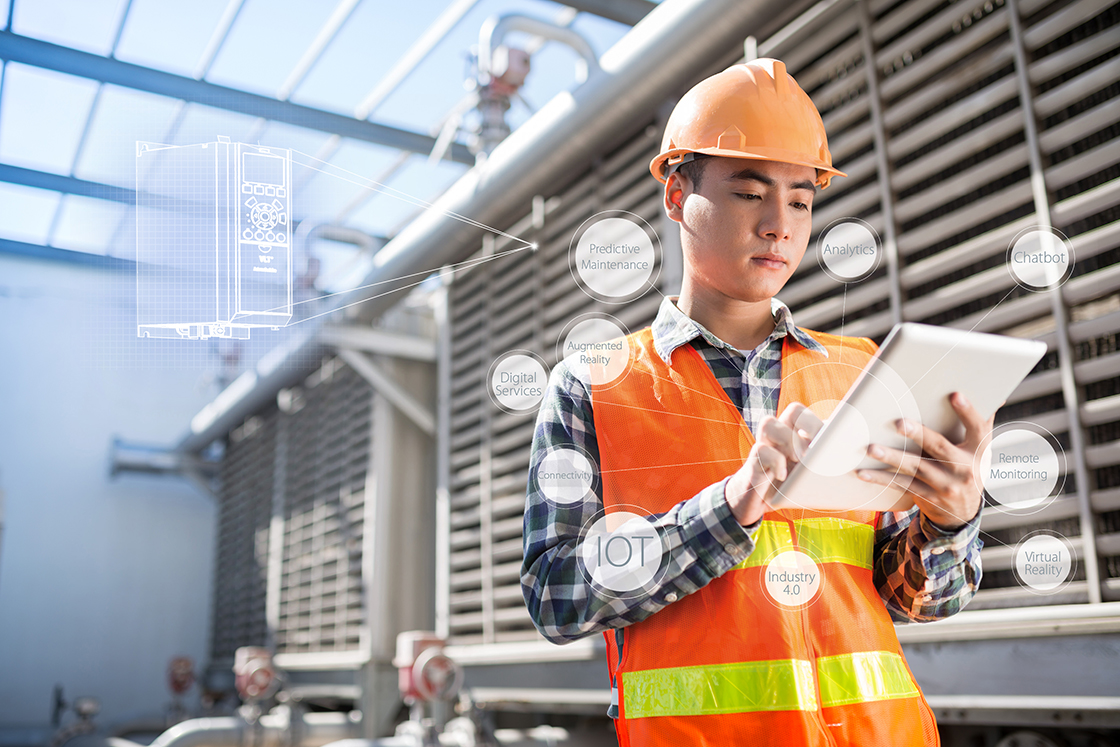 Danfoss meets the challenges
During the next hundred years the future of civilization will be determined by factors such as digitalization, electrification, urbanization, overcoming food shortages and climate change.
Despite significant differences in way of life, culture and traditions of different countries and regions, we see that events occurring even in remote corners of the planet are the consequence of the same global processes.
Let´s unleash the intelligence from the drive
Danfoss technologies meet these modern challenges and allow us all to independently shape our future. Industry and industrial automation provide new opportunities and expand our horizons, particularly in electrification and digitalization. Here, variable-speed drive technology is central to setting the direction of these trends, and in navigating challenges during the journey.
Danfoss Drives addresses electrification and digitalization at SPS IPC Drives 2018, presenting new solutions and concepts for automated systems using flexible and easily integrated high-efficiency drives. Clever use of AC drive and application data is crucial to improving the availability of production equipment. Danfoss offers strategies to increase productivity while reducing engineering and operation effort, as well as optimizing service costs.
Come and visit us to learn more: SPS IPC Drives 2018 from 27.11. – 29.11. in Nuremberg at our new location in Hall 3A, Stand 430.
Please be our guest at SPS 2018!
Redeem your entry voucher here
Highlights for visitors:
DrivePro® services deliver a new approach to managing lifecycle costs and risks using tools such as preventive and predictive maintenance as well as remote monitoring. In an industrial setting, DrivePro® services provide operators with an overview of their systems, improving control over their equipment or individual machine components in real time. Using augmented reality, visitors will get a taste of this experience via a complete remotely-monitored overview of all the drives in operation at the stand, including all data relevant to their applications. Read more about DrivePro® services. 
Intelligent ways to store, convert and use energy are increasingly important for sustainability of industrial applications. Hybrid solutions from Danfoss offer new ways to stabilize power supply and reduce energy costs, and experts from Danfoss Drives Engineered Solutions will be on hand to share their knowledge on hybridization with visitors. Read more about Hybridization.
Introducing elegant flexibility and simplicity to servo systems, the VLT® FlexMotion portfolio is a breath of fresh air. It offers a comprehensive, flexible range of centralized and decentralized servo drives and motors. Ready-made application modules enable easy programming and integration into automation systems via POWERLINK, PROFINET or EtherCAT. Read more about Danfoss FlexMotion™.
All these building blocks from Danfoss equip you to build, integrate and use Industry 4.0 and IoT systems, taking the lead in embracing the megatrends influencing your business and our modern society to overcome the challenges they present.
Contact us for more information
Danfoss Drives, member of the Danfoss group, is a world leader in variable speed control of electric motors. Since 1968, we have been pioneers in the AC drives business. Now one of the largest companies in the industry, we deliver on our passion for development, manufacturing and sale of the most versatile AC drives in the world. Our VACON® drives form the robust foundation for optimization in industrial applications.  VLT® drives play a key role at the sharp end of global resource management and factory automation. Our AC drives adapt to any motor technology, and serve in the power range 0.18 kW to 6.0 MW.