A quiet system that speaks volumes
Running a city is anything but quiet; trucks, construction workers and loud equipment are signature noises in a city's soundscape. The rise of noise pollution regulations in countries around the world are restricting working hours for many municipal services. These include waste management fleets, street sweepers and maintenance vehicles.
When looking for ways reducing noise pollution and carbon emissions, heavy duty mobile machinery manufacturers turn to Banke Accessory Drives. At the same time, boosting business by expanding operating hours and streamlining operational efficiencies.
Banke develops lithium-ion battery based electric power take-off (ePTO) systems to power accessory applications on heavy duty mobile machines. Including municipal vehicles, truck-mounted cranes and street sweepers. "Often, the machines that are affected by noise and emissions regulations are those used in municipalities. These help a city function properly," said Finn Visgaard, CEO of Banke Accessory Drives.
Electric power take-off systems support the goals of many cities to reduce carbon emissions and noise levels in populated areas. As they can power a truck's onboard equipment without the need to run the engine. A traditional power take-off system redirects engine power to operate onboard hydraulic equipment. This requires hours of high engine idling which results in wasted fuel, added noise and increased emissions. Electric power take-off systems power a truck's on-board hydraulic equipment with the ability to run at lower engine speeds. Customers who implement Banke's technology can operate efficiently and quietly in densely populated areas.
An added benefit to a noiseless system
To make its products even quieter for its customers, Banke looked to incorporate a quiet pump into its ePTO systems. They reviewed and tested a handful of competing solutions in-house. The series 45 axial piston pumps from Danfoss Power Solutions delivered the best result with the least amount of noise.
"As part of that process, we talked to Danfoss. This was about an additional problem we had with our electric drive system," Visgaard said. "Some of our customers' applications, like trucks with cranes, for example, are required to operate at a very high pressure. Also, with a very high flow. This doubles the load on the electrical system when multiple applications are running. This can exhaust the battery bank or even shut down the system."
In these cases, the truck operator would have to switch to the diesel-driven backup system to continue operations. "In practice, it's a one-minute job," continued Visgaard, "but it doesn't make sense for our customers to invest in a battery system that doesn't perform for them. It's essential to not disrupt an operator's productivity while they're on the job. That can result in lost time and wasted resources."
That's when Banke was introduced to yet another innovative Danfoss solution: Electronic Torque Limiting (ETL) control. By using technology to maximize pressure within the available torque curve, Danfoss ETL allows an engine to operate at its best efficiency point. While also powering a large pump without the risk of stalling. The resulting system solution increases both machine and operator productivity. "The ETL control allows us to choose whether we will have high pressure at a low flow, or vice versa. This is exactly what we needed," Visgaard said.
The ETL control also limits the power that needs to be taken from the lithium ion battery. It is essential to maintain its lifetime. "Since we're not overdrawing current, we can be absolutely sure that we're working within the battery's specified lifetime," added Visgaard. This is crucial for customer productivity. As they can accurately track product use and cross reference it with their inventory, reducing machine and operator downtime.
"The ETL control was the ideal system solution for Banke as it improved fuel efficiency and productivity. At the same time, being fully customizable to fit the wide variety of application needs for its customers," said John Heller, director of global product marketing for Danfoss Power Solutions.
Unmatched performance and expertise
Refining its ePTO systems to be even quieter gives Banke an edge over its competitors. In addition, passes along the benefits to its customers. "There are instances in some cities where operating curfews are enforced. However, with an electric system, our customers have permission to begin as early as 4:00 in the morning. As they won't disturb anyone," Visgaard said. "This allows them ten additional working hours each week."
Offering these benefits to its customers who are among the first to implement electric and hydraulic hybrid solutions also establishes Banke as a leader in the industry. Giving a reputation that is strengthened by its partnerships.
"The application knowledge and reputation of Danfoss is extremely helpful for companies like us," said Visgaard. Working together, Banke and Danfoss are providing an efficient, quiet solution to keep a city running.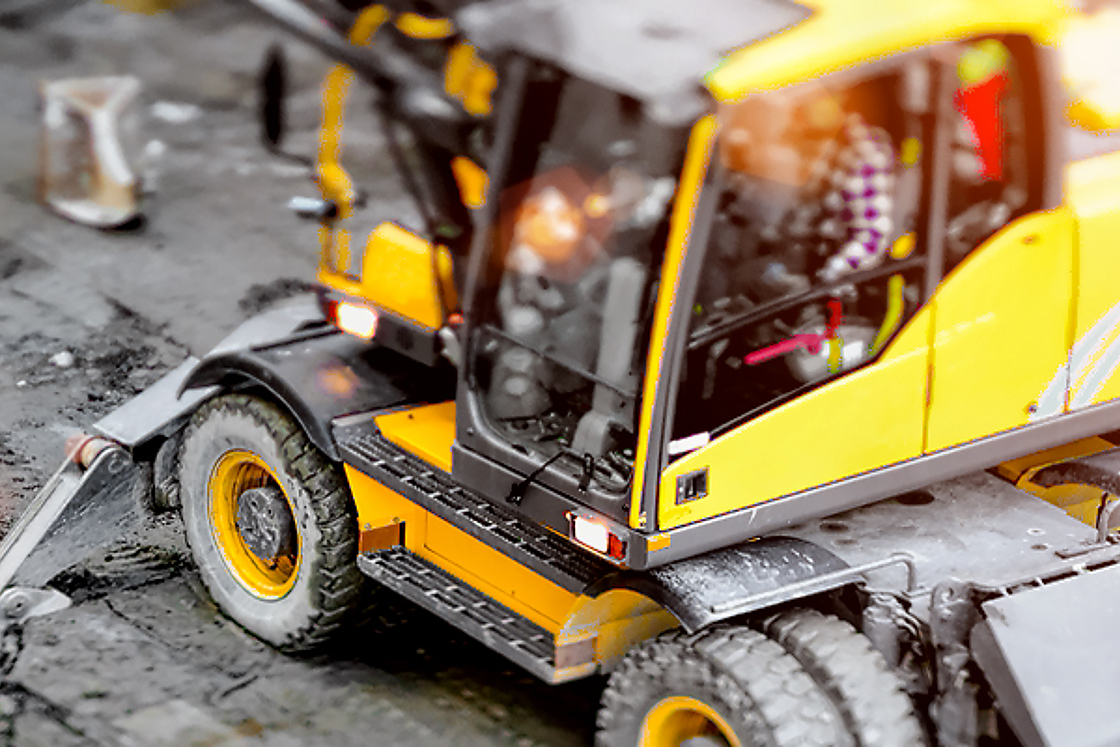 Electronic torque limiting control
Learn more about the development of the ETL control and how it will improve your machine's efficiency.