Express and Professional
Get started with a free license of the PLUS+1® GUIDE and Service Tool today! Our Express license enables you to build powerful, customized machine applications on our PLUS+1® programmable and compliant hardware platform. The PLUS+1® Service Tool comes with a free license for Normal View. Design View is included in the Express and Professional versions to build customized diagnostic applications.
Express
A free Express license enables the basic design features for both PLUS+1® GUIDE and PLUS+1® Service Tool. All Danfoss-engineered Compliance Blocks are included with an Express license. The Express license is valid for one year and requires a valid company email address. A user may register for this free license with each new release of PLUS+1® GUIDE and Service Tool. The Express license includes a 30-day Professional trial to enable full functionality of the Professional and add-on modules. Projects containing Professional content, such as function block libraries, will not be available under an Express license.
Professional
A PLUS+1® Professional license is designed for machine developers that who want to accelerate their software development process. This license allows you to leverage over 100 Danfoss-engineered and pre-tested function blocks in your machine design. You will also be able to create secured PLUS+1® Service Tool applications, designed for distribution to service teams.
You can request a PLUS+1 Professional License from your local Danfoss Distributor. To find a Danfoss Distributor near you go to our Contacts list | Danfoss.
Professional add-on modules
Professional Add-on modules are advanced features created to improve specific pieces of your development process. These modules range from tool enhancements for functional safety to advanced function block libraries. All Professional Add-on modules are purchased on an annual subscription basis, so you only pay for the advanced functionality that you need. You can try these features and see how they can enhance your development process with the free 30-day trial.
Purchasing a license
To purchase a PLUS+1® Professional license, contact your Danfoss sales representative. Once your order is processed, you will receive a license key delivered via email that can be inserted into the PLUS+1® License Manager. An automated email sequence will activate your license keys. 
License comparison
PLUS+1® GUIDE
Express
Professional
Core tools and components
Yes
Yes
PLUS+1® Compliance blocks
Yes
Yes

Danfoss engineered function block libraries

Controls
Filters
Inputs
Outputs
Safety
J1939
Propel application library - basic

 
Yes
Debug tool
 
Yes
Page view access controls
 
Yes
 
 
 
 
 
 
Tool add-on licenses
 Express
 Professional
PLUS+1® GUIDE tool add-on


Test tool
Dependency viewVersion control
SIL2 compilation
Traceability
Compare SCS
Static analyzer

 
Yes
Integration add-on licenses
| | | |
| --- | --- | --- |
| Integration add-on licenses |  Express | Professional |
| PLUS+1® GUIDE to Simulink S function  |   | Yes |
| | | |
| --- | --- | --- |
| Library add-on licenses | Express  | Professional |
| PLUS+1® work function control library |   | Yes |
| PLUS+1® propel application library - advanced |   | Yes |
| | | | |
| --- | --- | --- | --- |
| PLUS+1® Service Tool | Free | Express | Professional |
| Basic functionality | Yes | Yes | Yes |
| Design |   | Yes | Yes |
| Update parameters on download |   |   | Yes |
| Multi-lingual applications |   |   | Yes |
| Lock service applications |   |   | Yes |
Service tool add-on licenses
| | | | |
| --- | --- | --- | --- |
| Service tool add-on licenses | Free | Express | Professional |
| Service tool add-on licenses |   |   | Yes |
Documents

| Type | Name | Language | Valid for | Updated | Download | File type |
| --- | --- | --- | --- | --- | --- | --- |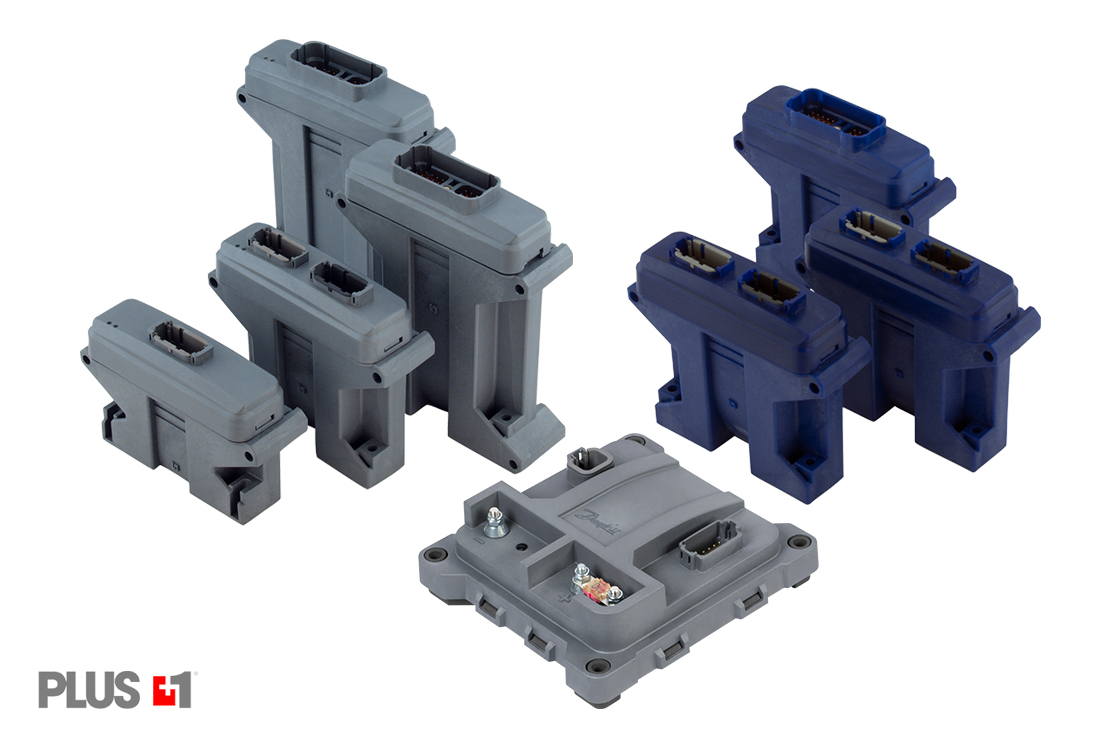 PLUS+1® controllers
Our PLUS+1® controllers are the brains behind intelligent vehicle control. Thanks to their rugged design, they'll withstand the toughest conditions your vehicle comes up against. Programming our controllers requires minimum effort with our easy-to-learn PLUS+1® GUIDE software.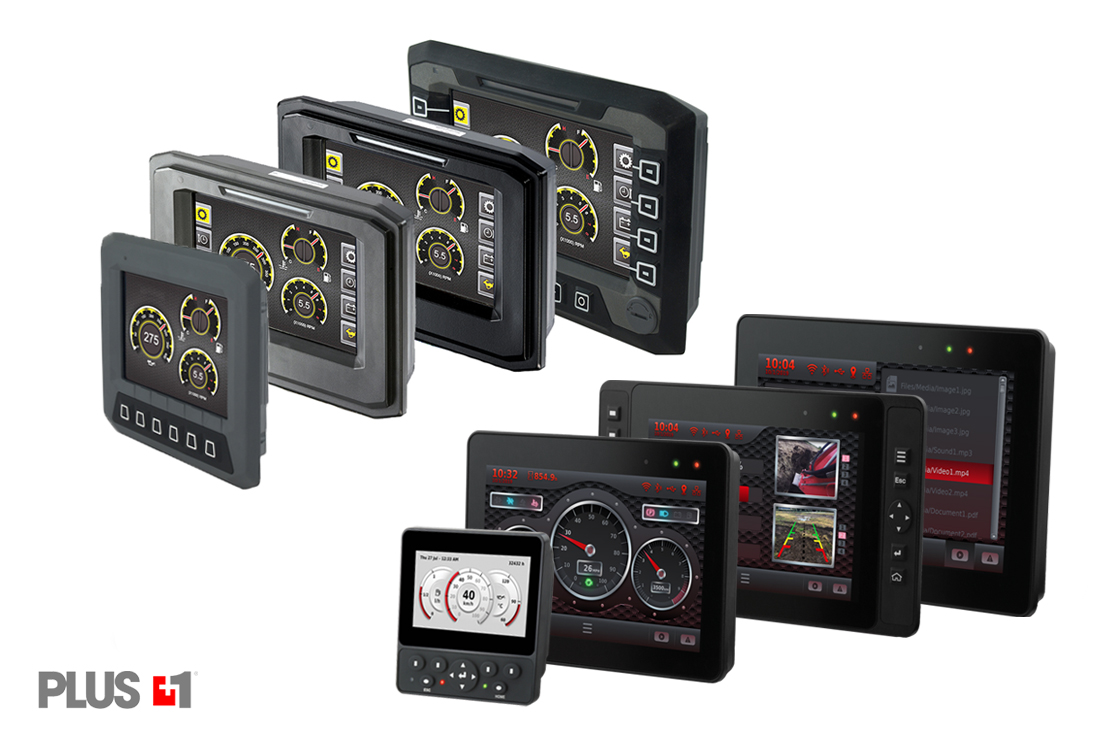 PLUS+1® displays
Our range of rugged and powerful PLUS+1® programmable displays are designed for dependable operation in a variety of applications - both in cab and out. They come in several sizes, feature bright, high quality screens, and are offered with a number of selectable options.
PLUS+1® joysticks and pedals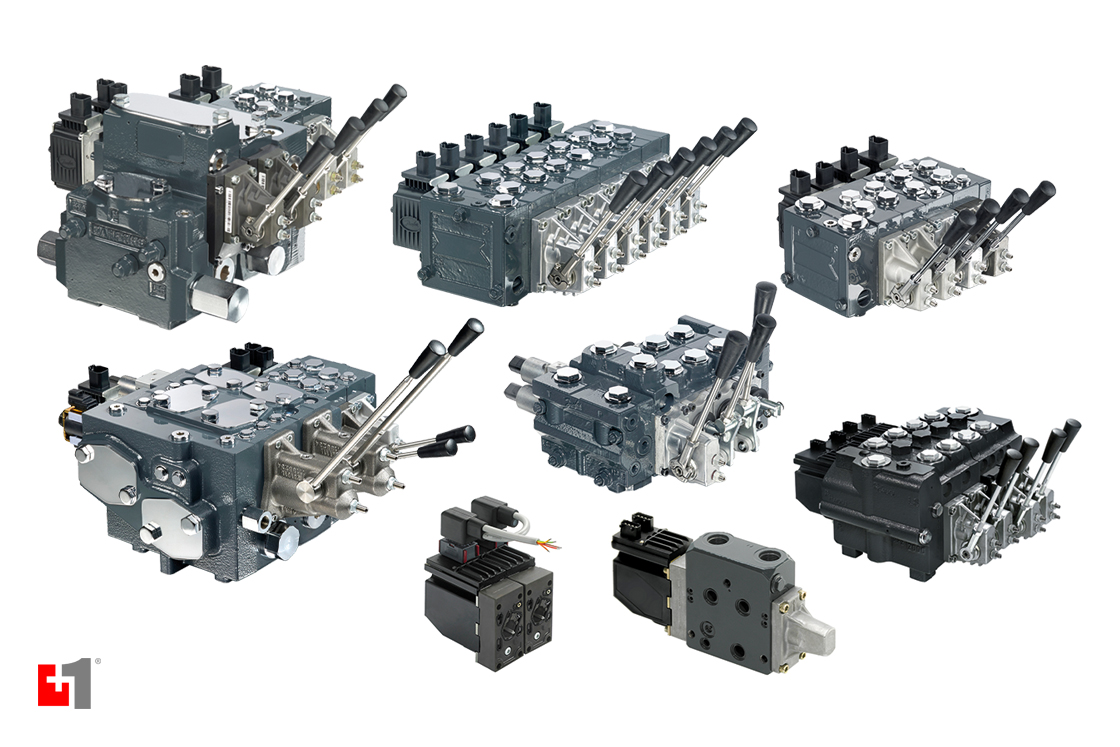 PVG proportional valves
PVG electrohydraulic valves provide an almost infinite number of configurations – from simple load-sensing solutions to CAN bus communication – ensuring smooth machine control.
PVE electrohydraulic actuators
Fast, accurate and intelligent operation with our plug and perform PVE actuators – under any operating and environmental conditions.